Second meeting of the fi-compass expert group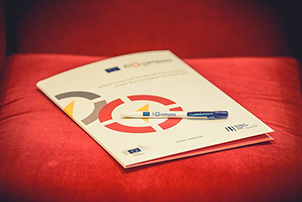 A second meeting of the fi-compass expert group composed of experts in personal capacity and representatives of International Financial Institutions, took place on 5 November in Brussels. Its primary objective was to collect the experts advice and recommendations for the fi-compass work programme. Rudolf Niessler (Director, DG REGIO) opened the meeting by emphasising that the results achieved so far by fi-compass were promising. The good outreach and positive experiences gained during the first year of fi-compass operations would continue to be expanded in the ongoing work programme, which will further address the needs of Member States for setting up and implementing financial instruments.
The expert group members were then given the opportunity to express their views on the desired focus and strategic orientation, judging from their practical 'on-the-ground' experience and taking into account the stage of financial instrument implementation in Member States. The discussions covered both several horizontal issues, as well as deliberations on Fund-specific work streams. The outcome of the expert group discussions, alongside the results of the needs assessment survey are helping to shape future fi-compass support and preferred types of deliverables. The next fi-compass work programme will be finalised in the first quarter of 2016.