Financial instruments for agriculture and rural development: fi-compass macro-regional conference in Warsaw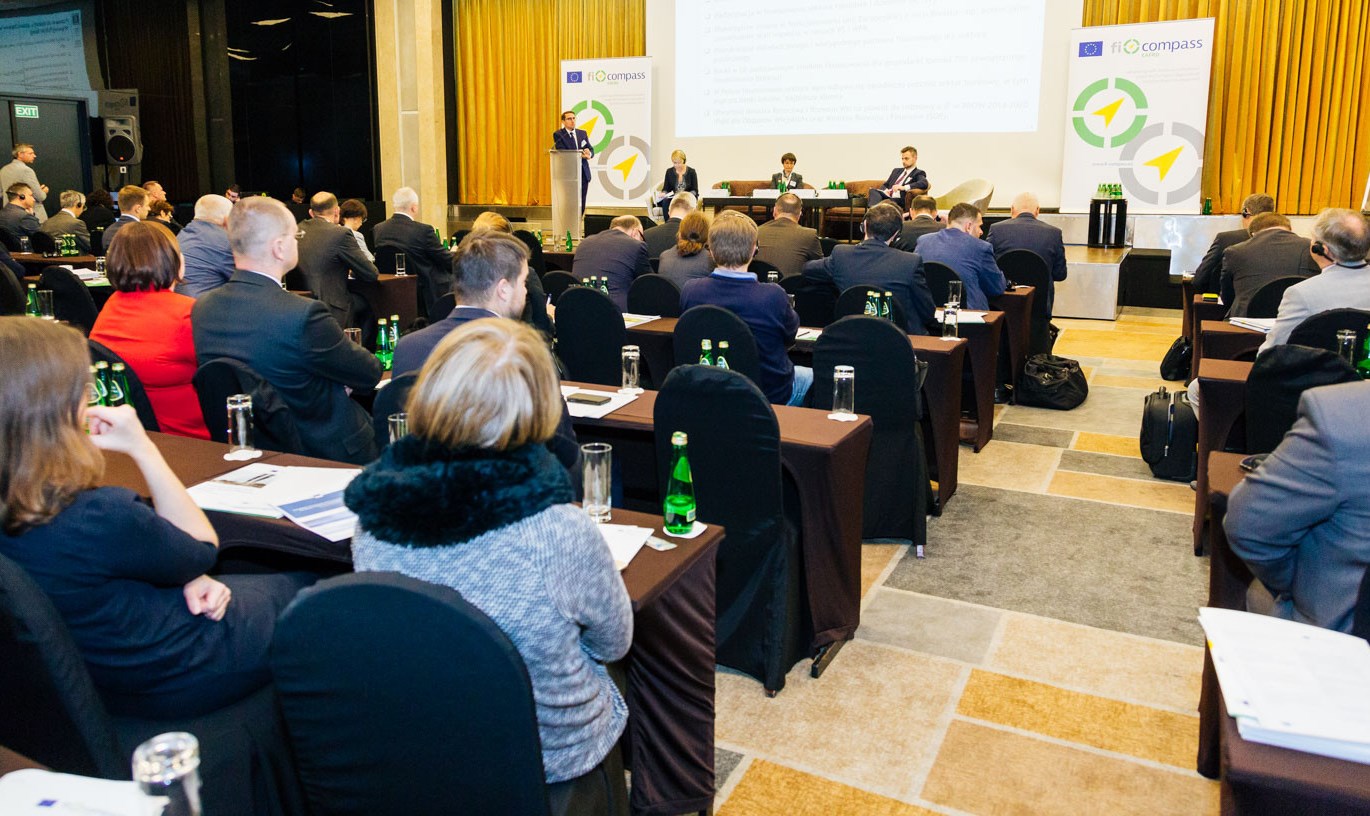 Financial instruments using the European Agricultural Fund for Rural Development (EAFRD) were the focus of a macro-regional fi-compass conference in Warsaw recently. This followed on from other EAFRD events organised by fi-compass in Dublin, Vienna, Riga, Madrid and Rome. The Warsaw event brought together representatives from banking and farming sectors with EAFRD managing authorities and European Institutions.
Jerzy Plewa, the European Commission's Director-General for Agriculture and Rural Development highlighted how access to finance is key to farmers' investment potential saying: "Financial instruments are extremely important for agriculture and the food sector in Europe and in Poland in particular. We know that the investment gap is very big in agriculture and rural development. I think that financial instruments create a good response to this. We can use them to finance investment not only in food production and quality, but also in the new challenges we're facing, like climate change and the environment. The possibility to use financial instruments creates new opportunities for farmers and rural development."
Mr Plewa also drew attention to the changes being proposed by the so-called 'Omnibus regulation' which would help to simplify procedures for EAFRD financial instruments and aim to assist more synergies with the European Fund for Strategic Investment. 
Polish perspectives
Referring to the state of play of agriculture and rural development in Poland, where 16% of the labour force work in these sectors, Dr Ryszard Zarudzki, Undersecretary of State at the Polish Ministry of Agriculture and Rural Development, explained that access to bank loans for farmers consists of '(natural) disaster recovery' loans, working capital loans and investment loans. According to Mr Zarudzki, there are sufficient loan schemes in his country, but they are not fully used and thus, ways to increase their use were being investigated.
A specific session was organised with support of the Polish Bank Association to highlight opportunities and challenges related to the financing of Polish agriculture and rural development. Izabela Slawinska from Bank Zachodni WBK S.A. in Poland shared her impressions of the fi-compass EAFRD event in Warsaw noting: "The agri-sector has a great perspective for us. We are sure that new programmes will be very helpful for us and our customers, allowing us to create new products for the sector. This event was very helpful for us."
Participants at the EARD conference in Warsaw were encouraged to share the event's information with their colleagues through their organisations' internal and external newsletters, websites and social media channels.  All this material that was presented at the Warsaw event is now available for sharing through the fi-compass website.