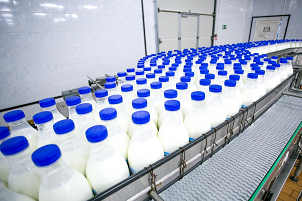 A feasibility study is being carried out by fi-compass to assess the role that financial instruments supported by the European Agricultural Fund for Rural Development (EAFRD) could play in reducing the impact of price volatility on investments in agriculture. Analysis during the study's first phase has concentrated on France, Ireland and Italy in order to identify the potential for a dairy sector financial instrument that is capable of being replicated in different EU Member States and/or regions. Desk research, stakeholder interviews and data analysis is being carried out to evaluate the market gaps and needs for a market responsive financial instrument in Europe's dairy sector.  
Irish aspects of the study have explored the potential to build on and possibly replicate the existing Milkflex fund. This is a relatively new and innovative financing tool which was recently established to help safeguard the country's dairy sector against price volatility challenges. Milkflex's €100m fund combines investment from the Irish National Treasury Management Agency, Rabobank, Glanbia and its fund manager Finance Ireland.  
Speaking about this Milkflex instrument during the second EU fi-compass conference on EAFRD financial instruments for agriculture and rural development in 2014-2020, Cathal Fitzgerald, Head of Food and Agriculture Investments at the Ireland Strategic Investment Fund said: "MilkFlex is recognised as the leading product to fund dairy expansion. The plan is to make the MilkFlex product available to the entire Irish Dairy sector."
Next steps
A second phase of the fi-compass feasibility study, starting in early 2017, will involve a wider analysis of other price-volatile, agricultural sectors. The outputs of these two phases will include potential models for a market responsive financial instrument or investment platform that could also use EAFRD resources.  
A leaflet on the study's first phase and initial conclusions can be downloaded and shared from the fi-compass website's Resource Library.