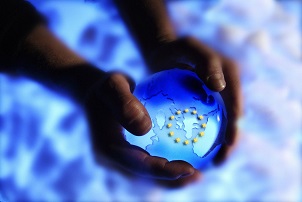 The first fi-compass workshop for 2017 under the Employment and Social Innovation programme's Technical Assistance service for microfinance (EaSI TA) will take place in Milan next week on Wednesday January 18th. This fi-compass EaSI TA workshop is focused on helping credit guarantee institutions and other financial intermediaries to become microcredit providers. Special attention will be paid by increasing participants' understanding about accessing technical and financial services provided by the European Investment Fund (EIF) and the European Investment Bank (EIB).
This EaSI TA event is organised in collaboration with the Italian National Network of Microcredit providers - Rete Italiana di Microfinanza (RITMI), which represents 26 microcredit and service providers active in the field, including a current EaSI TA beneficiary – Permicro. The main target audience for the workshop are Italian credit guarantee institutions (CONFIDI) and other financial institutions.
Workshop delegates will have opportunities to discuss issues faced by the Italian microfinance sector. Challenges like unemployment, poverty and financial exclusion continue to remain significant and require appropriate responses. The workshop will thus help to facilitate the development of microfinance and to involve new potential actors that could help tackle such challenges.
The workshop is designed to familiarise the audience with EaSI financial instruments and the offered EaSI TA services, as well as the application process to become beneficiaries. This could help create a specialised path for the CONFIDI and other financial institutions to participate in the Technical Assistance financed by the European Commission and managed by EIB. Options for monitoring and certifying CONFIDI performances through independent evaluations, microfinance institutional ratings or social ratings are also expected to be discussed during the workshop agenda.
Further information is provided on the RITMI website about the workshop's agenda and registration.