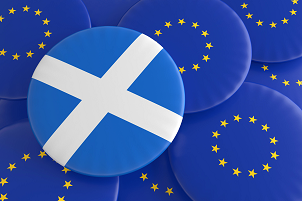 A fi-compass case study from Scotland explains the managing authority's experiences during an ex‑ante assessment for financial instruments under the 2014‑2020 European Regional Development Fund (ERDF) Operational Programme (OP). The assessment helped to facilitate evidence-based decision‑making by the managing authority regarding possible design and set-up stages for ERDF financial instruments. 
Highlighting the importance of the planning process, the managing authority said: "We consulted [potential] public and private financial intermediaries and final recipients before establishing the dedicated multi-disciplinary ex-ante assessment drafting team. This included civil servants with experience in policy for small and medium-sized enterprises' (SMEs) access to finance, project evaluation, and the European Structural and Investment Funds, as well as a fund manager from Scotland's main economic development agency and economists from the Scottish Government."
Case study content describes how extensive research and surveys highlighted several market failures and suboptimal investment situations, especially in the early stage risk capital market and for financing SMEs with growth and/or export potential. Surveys also showed that Scottish SMEs had more difficulties in obtaining finance than SMEs in the rest of the UK, as well as a confidence gap, where SMEs did not apply for finance in the belief their request could be rejected.
While recognising the needs of Scottish SMEs, the managing authority remained aware that they also needed to safeguard the complementarity of financial instruments with OP objectives, as well as demonstrate their added value. Scotland's managing authority confirmed it was "important for us in the ex-ante assessment to ensure that any financial instrument would not compete with public sector initiatives or 'crowd out' private sector finance."
This case study also highlights other issues that managing authorities and entities conducting an ex-ante assessment may find useful. These include the importance of using existing expertise, the need to combine financial instruments to increase scale and early consideration of systems for effective monitoring and evaluation.
The ex‑ante assessment for financial instruments in Scotland case study is available here and more information about other financial instruments can be found in the Resource Library on the fi-compass website.