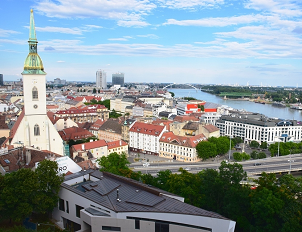 A fi-compass case study has been published recently showing how Slovakia managed the complex process of completing a combined ex-ante assessment for financial instruments within five Operational Programmes (OPs).  
Information in the case study describes how a steering group was formed which included representatives from the five OP managing authorities and the Ministry of Finance, as well as other regional and national stakeholders. Martin Polonyi from Slovakia's Ministry of Finance noted that: "Involving the managing authorities in the steering group helped to ensure coordination and a good flow of information. It also gave them confidence that their needs would be assessed."
A broad spectrum of different public investment needs was therefore able to be considered during the ex-ante assessment. These covered 50 cities as well as 42 large corporations from transport, water, waste and energy sectors.  Further consultations took place with banks, social finance organisations, national agencies, universities, equity investment providers and included an online survey of 1 400 companies. All this was complemented by workshops with the steering committee to define investment strategy options.
The fi-compass publication notes that financing gaps were identified in different policy areas during the ex-ante assessment. This supported decisions about the choice of a suitable fund of funds governance structure for overseeing six investment areas. You can find out more about these and other aspects of the case study here in the Resource Library on the fi-compass website.