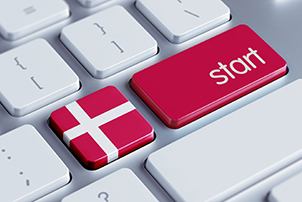 European Social Fund (ESF) experiences from Denmark are featured in a fi-compass case study about the Central Denmark Entrepreneurship Fund (Midtjysk Iværksætterfond - MIF). This financial instrument provided loans, equity, quasi‑equity, and business coaching for small and medium‑sized enterprises (SMEs) during their early development.
Details in the case study explain MIF life cycle stages as well as lessons learned by the stakeholders involved. Leo Hansen was part of the fund management team and he summarises the outcomes from this ESF financial instrument saying: "MIF succeeded in providing finance for start-up companies, while also increasing their credit worthiness in the eyes of the other investors and banks. We were able to push the companies forward in their development, and in the end, they were better equipped to develop their enterprises in a competitive environment. At the same time, we supported other investors by co-financing their investments. That way the investor community in the area was strengthened."
ESF managing authorities and other fi-compass followers can find useful information in the case study about how and why the initial investment strategy and governance structure were adapted in order to speed up disbursement processes. Further details from the case study (including the managing authority's retrospective approach to fund disbursement and an award winning example from the MIF portfolio) can be found here. Additional information about ESF financial instruments is also available in the Resource Library on the fi-compass website.