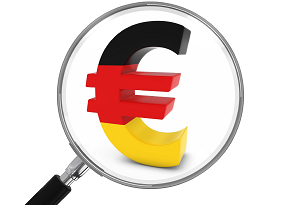 A German case study from fi-compass shows how the European Social Fund (ESF) can be used to co-finance quasi equity, or mezzanine capital, investments for small and medium-sized enterprises (SMEs). This financial instrument (titled: Mikromezzaninfonds and translated to: micro-mezzanine funds) was set-up under the 2007-2013 national level ESF Operational Programme (OP). It is being continued during the current 2014-2020 period and promotes social inclusion by financing entrepreneurship among ESF priority groups.
"Mikromezzaninfonds can support enterprises run by financially-excluded, disadvantaged people such as women, migrants or the unemployed, as well as social and ecologically-oriented SMEs" explains fund manager Susanne Hauck of NBank. Experiences from Ms Hauck and other experts directly involved with the financial instrument's equity and debt support are explained further in the fi-compass case study.  It includes details describing how the first phase of this financial instrument helped to secure some 7 775 jobs up until December 2015.
A practical example of these ESF results is illustrated by the Mikromezzaninfonds' success in plugging finance gaps faced by Ms Andjelka Lehmann, an unexperienced entrepreneur. She wanted to set-up a childcare enterprise but lacked sufficient collateral to achieve her business plans, until Mikromezzaninfonds provided a solution. The ESF OP helped Ms Lehmann to renovate her new Kindersuite facility and stock it with fun learning materials for kids.
She was particularly impressed by the efficiency of Mikromezzaninfonds' application process saying: "The main advantage of this instrument is the way it can be processed immediately and without complications or additional bureaucracy. Within about two months, all open issues could be clarified. These framework conditions facilitate the entry into self-employment for entrepreneurs."
You can read the Mikromezzaninfonds case study here and more information about other ESF financial instruments can be found in the Resource Library on the fi-compass website.