Investments in innovative Bulgarian start-ups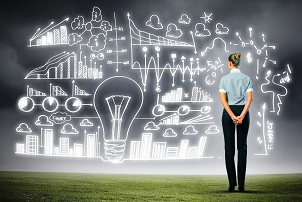 As part of its support for stakeholders involved with financial instruments using the European Structural and Investment Funds (ESIF), fi-compass has produced a case study on the 'JEREMIE Acceleration and Seed Instrument in Bulgaria'.
Information in the case study describes how Bulgaria's Ministry of Economy established this risk capital financial instrument in cooperation with the European Investment Fund to address niches where early stage financing had been lacking for small and medium-sized enterprises. The resulting financial instrument (for microenterprises and innovative start-ups without a credit history or collateral) successfully helped entrepreneurs to develop and launch their business concepts. Two fund managers, 'Eleven' and 'LAUNCHub' were selected to implement the combined accelerator and seed instrument.
Useful experiences from the case study include highlighting how such funds can be designed to help businesses to foster innovation and international partnerships. Todor Breshkov from LAUNCHub noted that their main focus was on sectors like Information and Communication Technology where "the largest amount of funding is invested in human creativity, rather than the acquisition of large assets." This approach helped to raise the country's profile among international investors and contributed to Bulgaria's reputation as a centre for innovation and technology start-ups.
Full details and further analysis from our case study on the JEREMIE Acceleration and Seed instrument in Bulgaria are available here on the fi-compass website. More than 25 other case studies (featuring a broad range of Member States' experiences with financial instruments related to ESIF) are also available for downloading and sharing from the website's Resource Library.