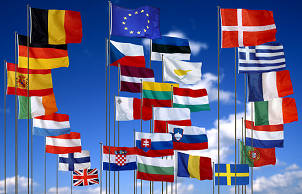 New data has been published recently by the European Commission about the Member States' financial instruments that use European Structural and Investment Funds (ESIF). This new data covers the 2016 period and notes that by the end of December 2016:
24 Member States were involved in 181 ESIF financial instruments;
Total Operational Programme/Rural Development Programme contributions committed to ESIF financial instruments was nearly EUR 13.3 billion;
Support for small and medium-sized enterprises (SMEs), research and development (RTDI) and low carbon investments were active areas for ESIF financial instruments; and
Leverage rates of up to 7.5 for loans, 25 for guarantees and 9.6 for equity were reported.
A wide range of other data is presented in the European Commission publication as well as examples of ESIF financial instruments such as:
Germany's Thuringia invest and Thuringia dynamic which support the capacity of SMEs to grow and innovate, using low-interest loans to SMEs and individuals.
Hungary's Combined Loan Programme for Improving Energy Efficiency of SMEs which offers a combination of loans and grants for improving energy efficiency and using renewable energy.
Croatia's SIF Small Loans and Guarantees Financial Instrument supporting SMEs. The latest data shows that the financial instrument aims to support over 4 500 enterprises.
Poland's Bridge CVC financial instrument supporting the commercialisation of pre-incubation, incubation and acceleration of research and development projects.
Further details about these case studies, as well as data for the different ESI Funds and Member States, are provided in the recently published: Summaries of the data on the progress made in financing and implementing the financial instruments for the programming period 2014-2020 in accordance with Article 46 of Regulation (EU) No 1303/2013 of the European Parliament and of the Council.