To fight the social and working exclusion of people with disabilities, Carlo Pepe, a Pescara born teacher created the social cooperative, Aurora "Valori & Sapori".
Backed by a EUR 25 000 loan from the ESF Microcredit Fund Abruzzo, the social enterprise trains young adults affected by Trisomy 21 or autism in catering activities, preparing them for a stable job at the end of their studies.
Image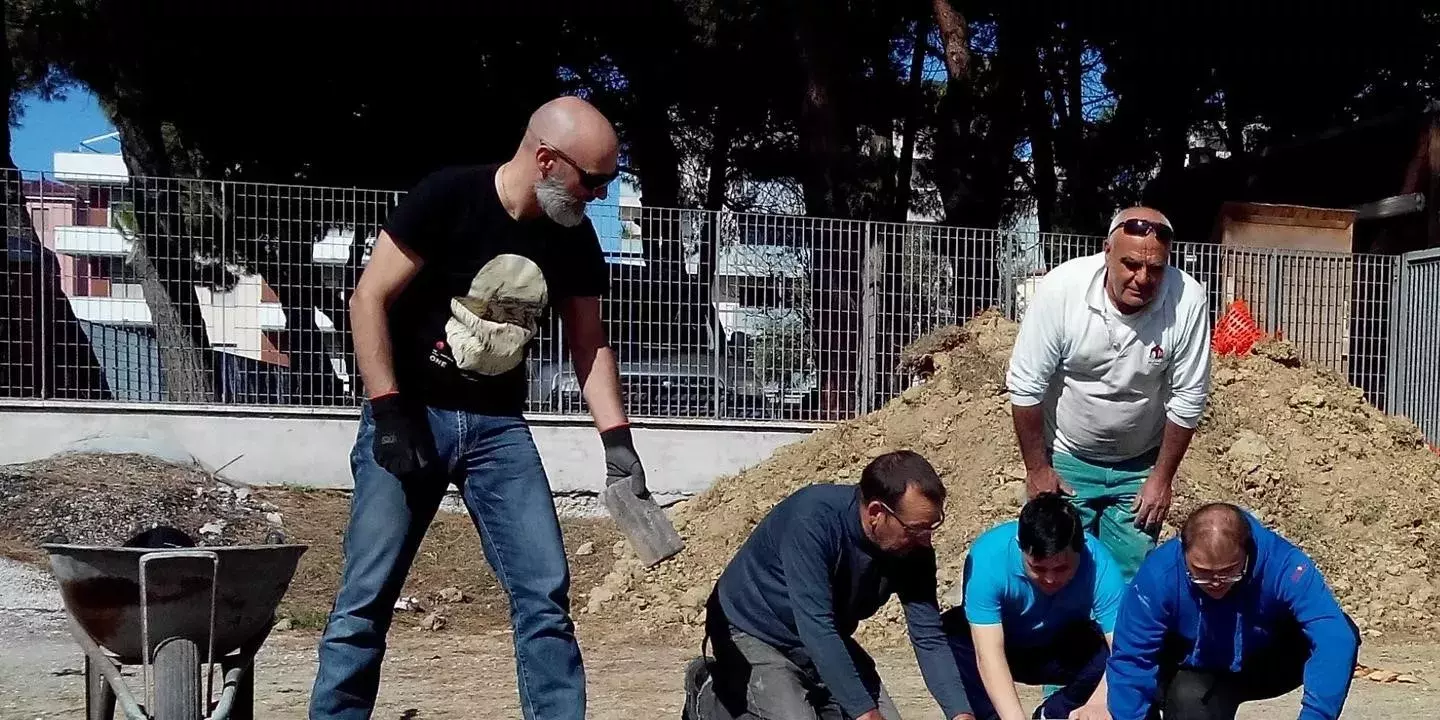 According to a 2021 report released by the UN Children's Fund (UNICEF), nearly 240 million children worldwide, or one in ten, live with disabilities and experience deprivation in indicators such as health, education and protection. "Young adults who come to us are mostly affected by Down syndrome known as Trisomy 21 or by autism. Employees of our cooperative support these people throughout their career so that they get a permanent contract at the end of their studies", explains Carlo Pepe.
Born in Pescara, the most populated city in the Abruzzo region, Italy, Carlo Pepe is a tireless manager with a deeply rooted attention to social inclusion.
"I have always worked in the restaurant industry and I am myself the son of a restaurant owner. I first set foot in the social sector through a project called "InnHotel" that I launched while teaching at the Hotel Institute of Pescara, where I graduated high school in the late seventies", he says while he adds: "Our institute has always welcomed the most fragile and differently abled people. The project included activities such as a café-bar for teachers and the preparation of sandwiches and pizzas that we distributed during recess. The processing, service and delivery was carried out by a team of pupils with disabilities together with able-bodied persons".
Though very successful, the project was not renewed for structural and organisational reasons. At that time, Carlo Pepe found himself at a crossroads and needed to figure out his next steps: give up or take a different path outside of school. Given the wonderful impact that the project had on his differently abled students, he rolled up his sleeves and together with nine teachers and disabled pupils, created Aurora "Valori & Sapori" ('values and flavours').
"At the very beginning of the adventure, we did not have a proper place to carry out our activities, so we had to rely on friendly companies, restaurants, hotels as well as on the Municipality of Pescara and neighbouring ones to organise catering for festivals and in city parks. From 2012 to 2015, we also dealt with the resale of professional clothing. So we were able to employ some staff from the start", recalls Carlo Pepe.
Image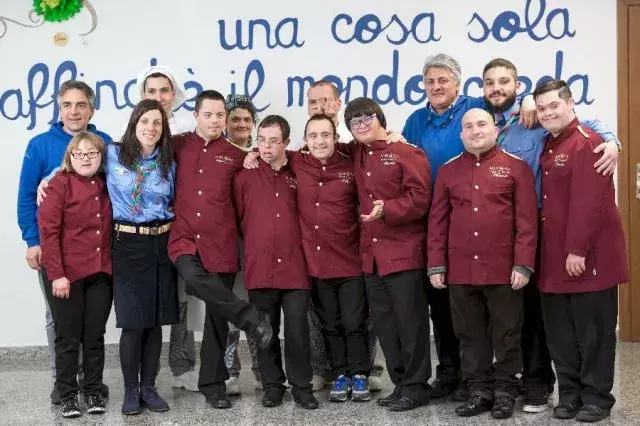 The ESF microcredit fund was key
As a social enterprise based in Abruzzo, Carlo Pepe also explains that it was difficult to obtain funding for the development of his cooperative because "there was no information and too few experts in this field".
He heard about the ESF Microcredit Fund Abruzzo by word of mouth: "A friend whose girlfriend was working at Abruzzo Sviluppo, which is managing the ESF microcredit fund, told us about funding opportunities offered to social entities like ours. We contacted them, explained our project and we started our activity in June 2015, after being granted a EUR 25 000 loan at a 1% rate, the maximum microcredit amount", he recalls.
Image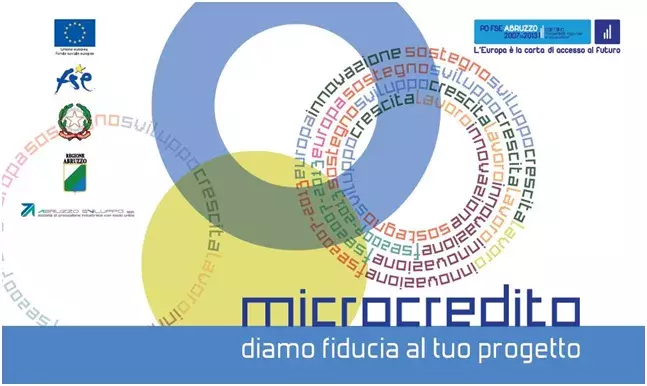 Besides the funding, 2015 was a turning point for Carlo Pepe: "The municipality of Pescara launched a call for tender for the management of the catering activities of the Villa De Riseis park, one of the most beautiful and popular parks in the city. We applied and were selected. This project allowed us to grow from four to fifteen employees and, over the past six years, we have also hired people benefiting from alternative measures to probation detention", he says.
For Elena Tiberio from Abruzzo Sviluppo, Aurora is certainly "one of the most beautiful initiatives they have financed with the ESF Microcredit Fund".
"These guys have been able to create an extraordinary entrepreneurial venture with strength, courage, determination and a lot of competence. We are proud to have helped them make their dream come true", she tells with enthusiasm.
ESF and microfinance to alleviate poverty and disparities in the Abruzzo region
Supposed to be a pilot experience thanks to the European Social Fund, with an initial financing of EUR 9 million from the 2007-2013 ESF Regional Operational Programme (OP), the ESF Microcredit Fund Abruzzo has become an efficient tool for entrepreneurial development and promotion, as well as for social inclusion. With a final financing of EUR 47 million from the 2007-2013 Abruzzo ESF OP and over EUR 60 million disbursed to date (thanks to reinvested returns), it has helped nearly 4000 social companies set-up and grow. Abruzzo Sviluppo pro temporary President, Prof. Stefano Maria Cianciotta says: "The important results achieved by this measure are a source of great pride for our company and for all the citizens of Abruzzo".
"Thanks to a small but highly specialised internal structure, Abruzzo Sviluppo has gained specific expertise in the management, monitoring and control of structural funds. Abruzzo Sviluppo has been a key partner in the implementation of development policy and economic cohesion in our region".
Elena Tiberio, Abruzzo Sviluppo
Image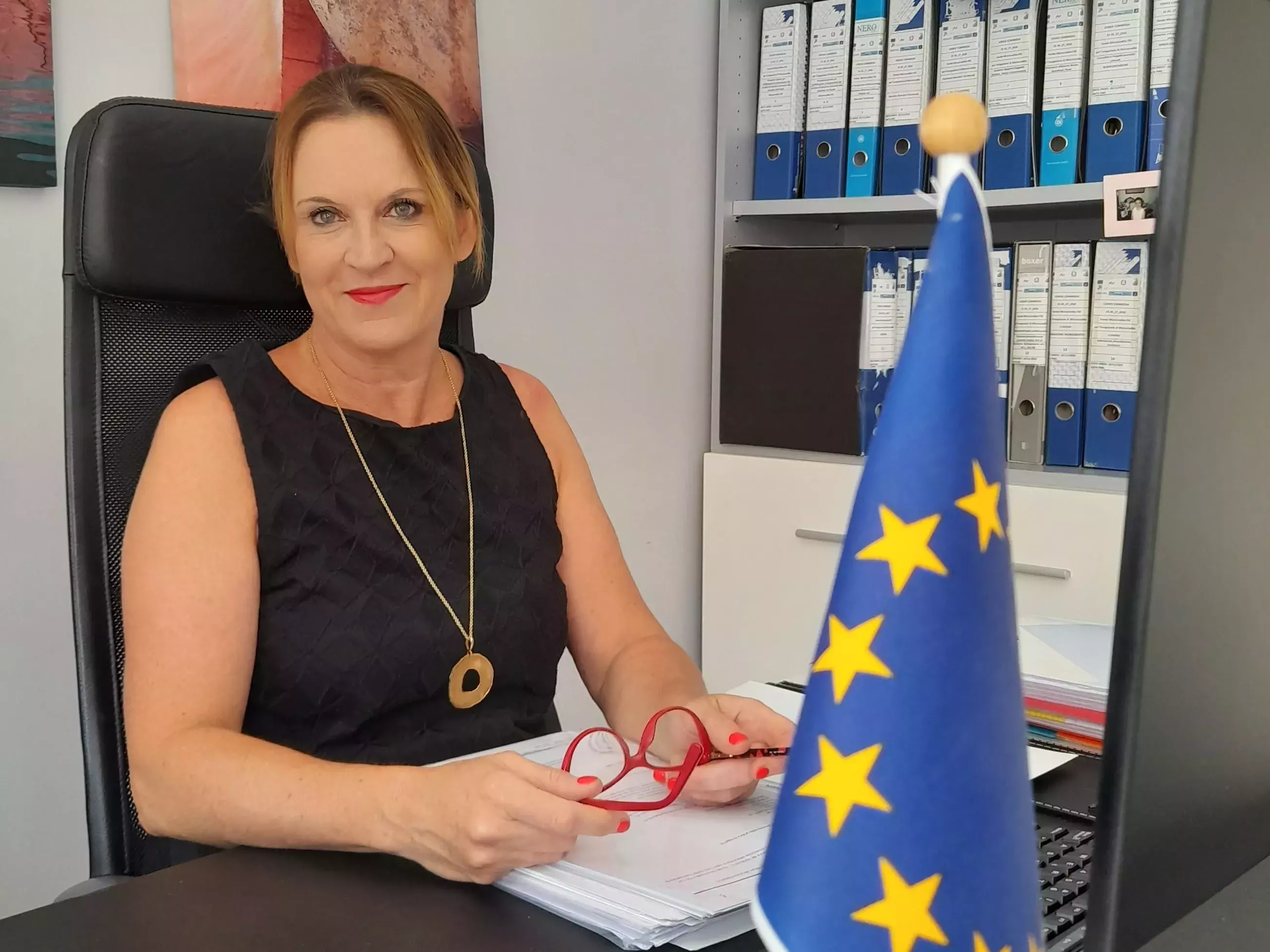 Image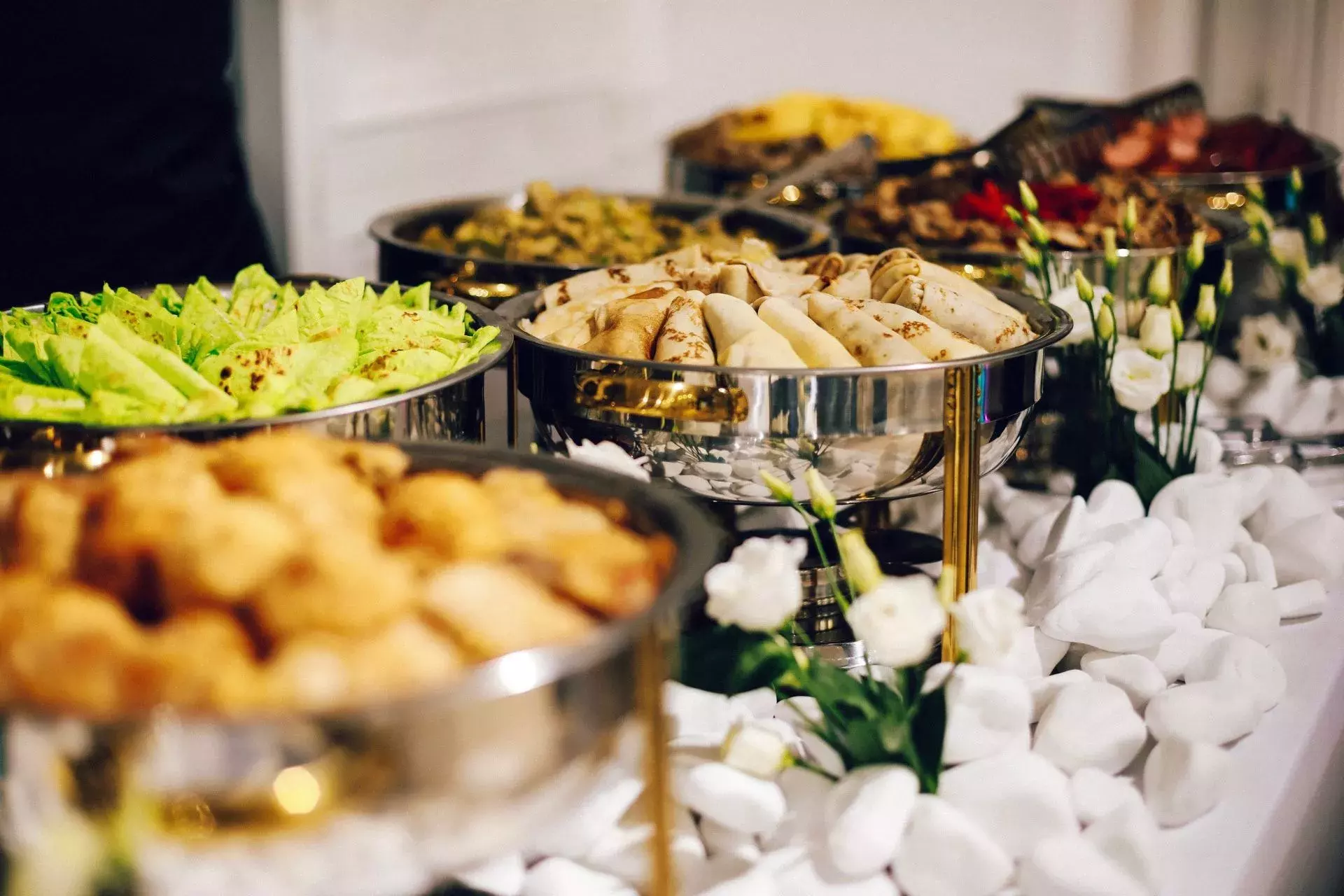 Diversifying working activities for more inclusion
Although Carlo Pepe can be proud of how far he has come since 2011, he has a good head on his shoulders and knows that he will still have to fight many battles to take his cause forward: "Creating a bridge between school and work for differently abled people is very complex. Ours was a gamble. There are still many prejudices against the most fragile and vulnerable people. However, the support of our volunteers has made a huge difference. They have always been close to our pupils and have done their utmost in every way".
Looking ahead, Carlo Pepe shared two main ambitions: first, he would like to change the perception among public bodies and the labour market of people with disabilities: "we need to raise awareness on the added value of recruiting people with disabilities. We want people to see them as a competitive workforce, an opportunity for a company rather than a burden. Their talents, energies and ideas can make a positive difference to a company if they are included, valued and considered in the work environment. The whole community would benefit from such a change", he stresses.
Secondly, he has decided to shift up a gear and try to replicate what Aurora has been doing in the catering field in other working environments, in order to integrate more disabled people into the labour market.
Image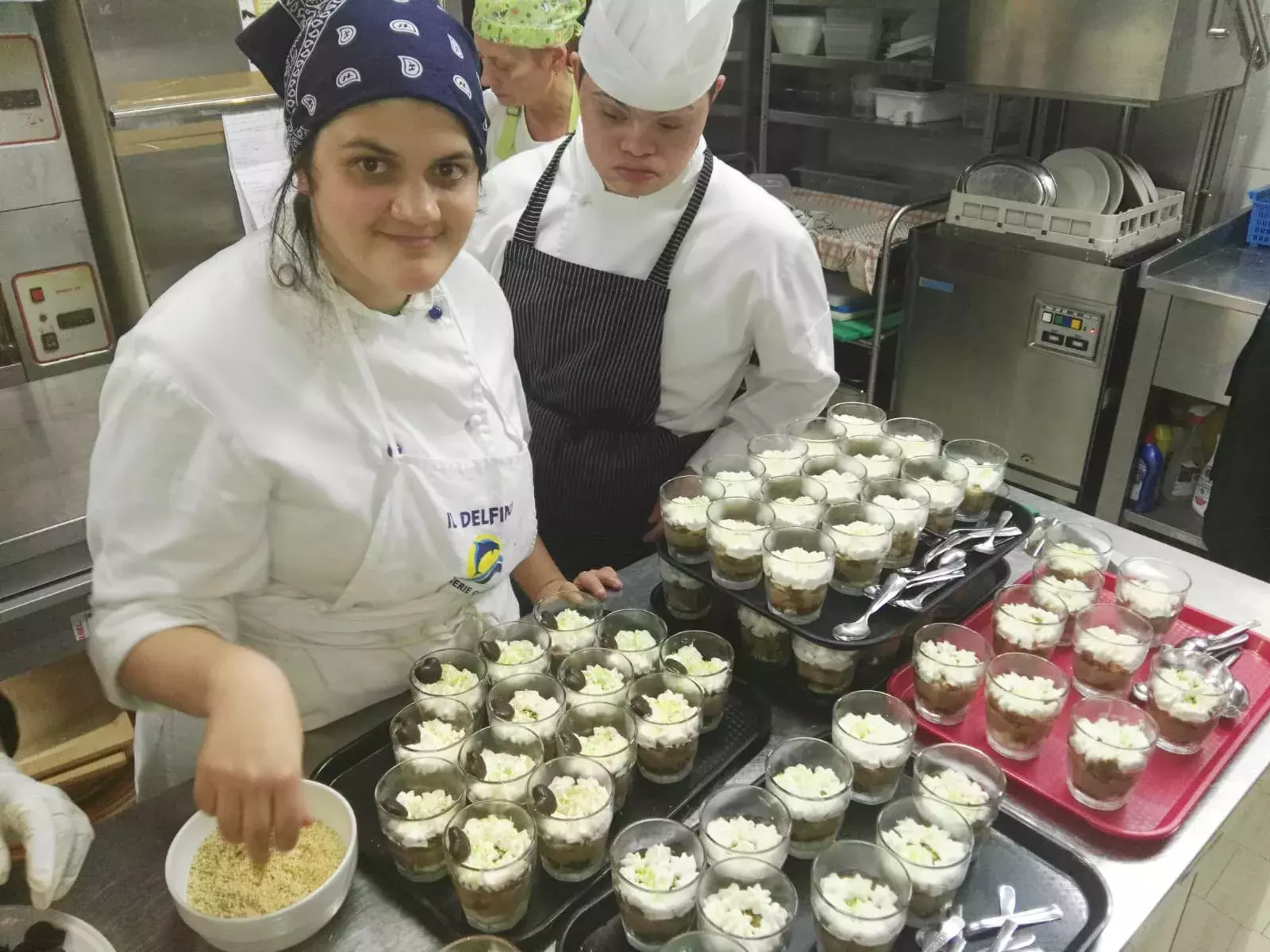 Image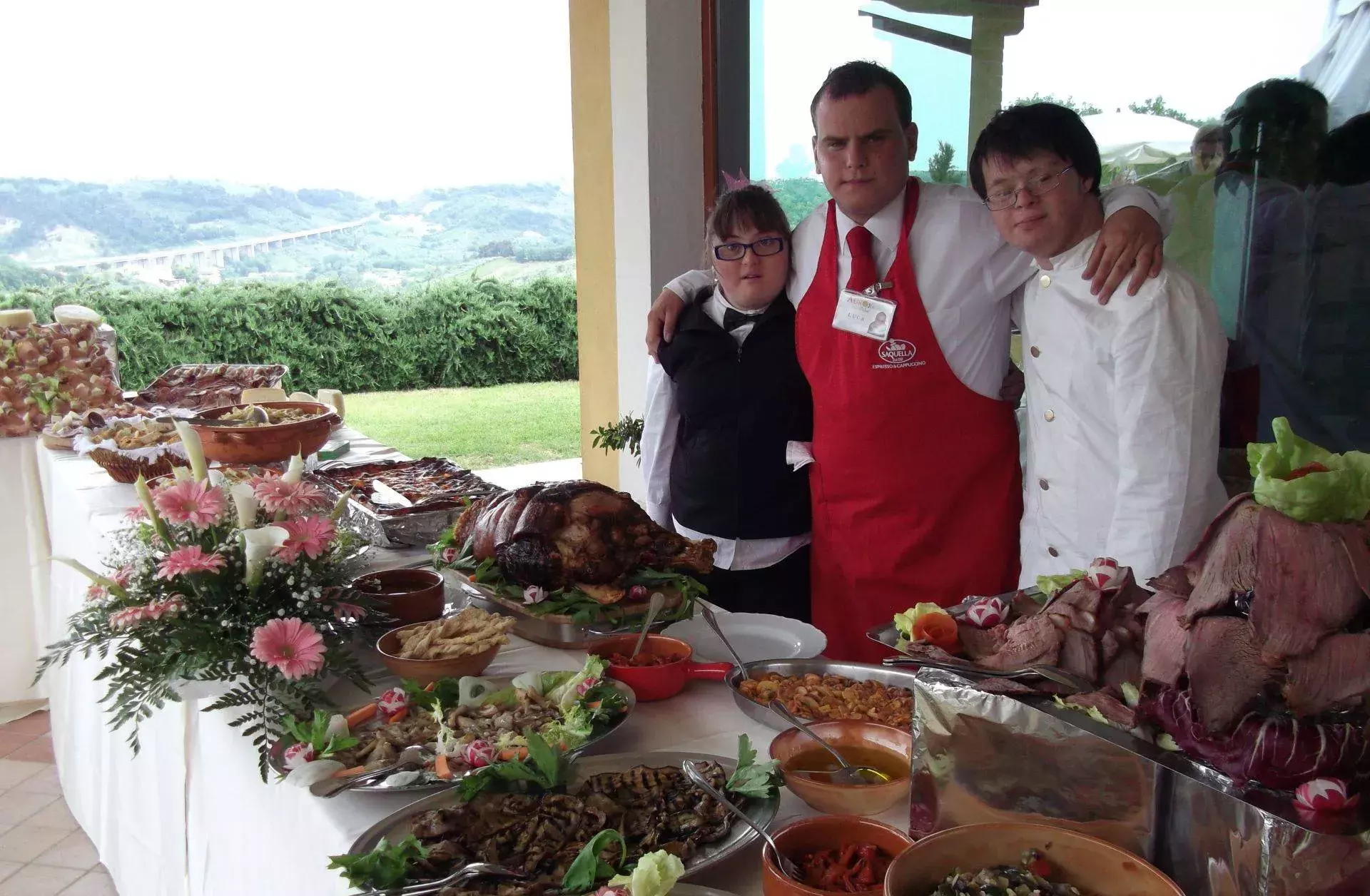 A financial boost that means a lot to them
To Paolo, who has been part of the non-profit cooperative for six years now, the ESF financial boost means a lot: "Together with some other guys, we serve clients in the restaurant and with the experience that I have acquired, I feel more confident in this job today. I am in contact with people and this is very important for me". The same goes for Federica who is also very happy to be part of Aurora: "I really enjoy what I am doing and I have many friends. I have learned many things such as how to prepare cakes and pallotte", an iconic dish from the Abruzzo region made of cheese and egg ball simmered in tomato sauce. "I have also learned how to serve at the bar and today I am the waitress serving my parents and the whole cooperative", she adds.