Thanks to an EAFRD Guarantee loan, Jason Ligas, a young wine producer based in Pella-Giannitsa, Northern Greece, could kick start his permaculture project and strengthen existing family vineyards.
The Greek EAFRD Guarantee Fund 2014-2020 set up with EUR 80 million from the European Agricultural Fund for Rural Development (EAFRD) and EUR 20 million from the European Fund for Strategic Investments (EFSI, Juncker Plan), has already helped hundreds of farmers in Greece to implement green projects while modernising their farms.
Image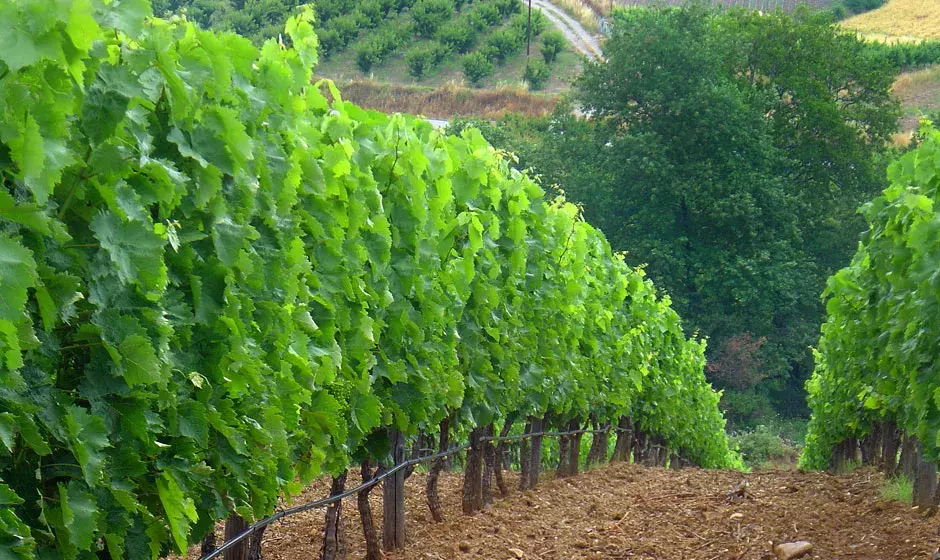 Quality production characterises both major wine producers and small winegrowers committed to producing wines that are faithful to the rich and generous terroir of the gentle slopes of Pella in northern Greece. Thomas Ligas, who left Greece in the eighties to study oenology in Montpellier, France, is one of them.
Son of farmers from Giannitsa-Pella, a city located fifty kilometres from Thessaloniki, he took over the family domain in 1985 to develop a vineyard. "My family used to work the land growing several crop species such as cotton, corn, cereals, tobacco at the beginning of the 20th century", he says while he adds:
"After finishing my oenology studies in France, I decided to give a new direction to the land of my ancestors". The wines that the Ligas family produces come from very particular grape varieties such as Roditis, Assyrtiko, Kydonitsa, Xinomavro or Limniona and bear the "Pella" protected geographical designation. Unlike many small family farms that disappear for lack of a successor, Thomas Ligas is a very lucky man. His children, twins Jason and Melissanthe took over the family domain in 2009, moving towards natural farming.
Image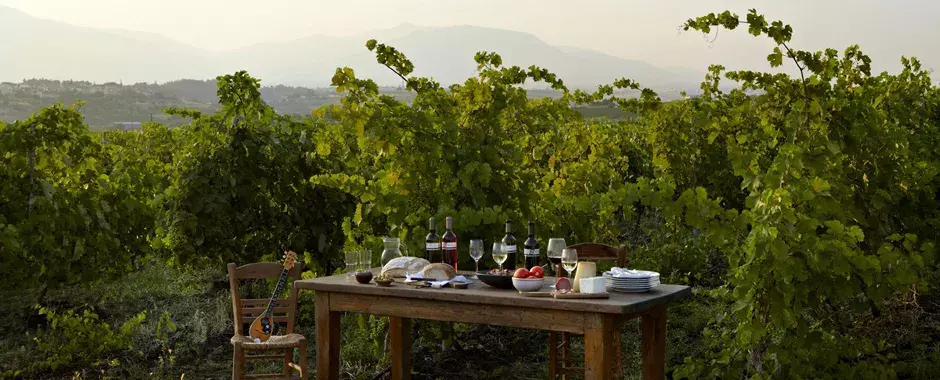 A 'minimal intervention' style of winemaking
"Just like my father, my sister and I have both studied viticulture and oenology in Montpellier. Then, I found himself in Paris where I became a wine merchant and sommelier. It was in Paris that I was first introduced to haute cuisine and became aware of the kind of wines I wanted to make", says Jason Ligas.
Though organic principles had always been followed in the vineyard, once back to Greece, he became actively involved in vine cultivation, promoting natural winemaking. "We were inspired by the ideas of a renowned Japanese farmer and philosopher, Masanobu Fukuoka celebrated for his natural farming and re-vegetation of desertified lands", he says while he adds: "permaculture or natural winemaking consists of giving the plants the freedom to do what they want. It is a delicate way of obtaining results in the deep and genuine freshness of every glass".
Image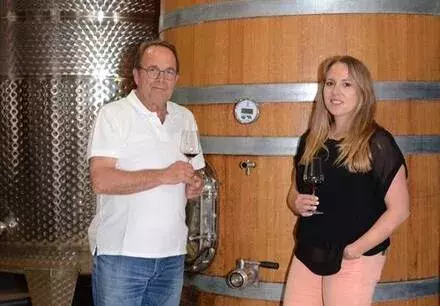 By reducing the yield, they were also able to express the terroir and show the potential of their indigenous grapes.
"Our intervention goes hand in hand with natural growth, and aims to safeguard the health and maturity of the grapes, seeking an ideal balance between quality and quantity".
Jason Ligas, VOI
In just ten years, the younger generation has created, worked on and ran since the beginning four wineries, producing 10 000 bottles a year on 8,5 hectares of land.
Jason and Melissanthe also set their sights on international markets exporting 95% of the production to fifteen countries. Their customers are gastronomy experts working in Michelin-starred restaurants in France, Italy, the UK, the USA, Poland, Austria, Slovakia, Israel, Germany, Australia, Malaysia, Viet Nam, the Philippines, Mexico, Canada, Denmark, Korea, Spain and Holland.
Image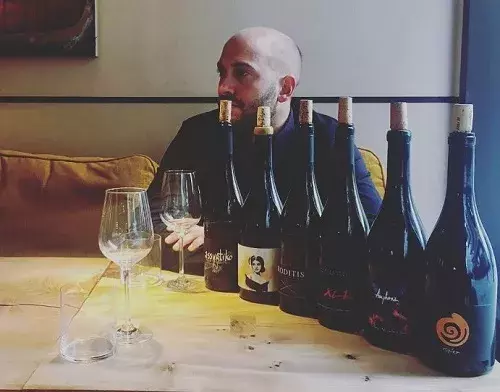 Image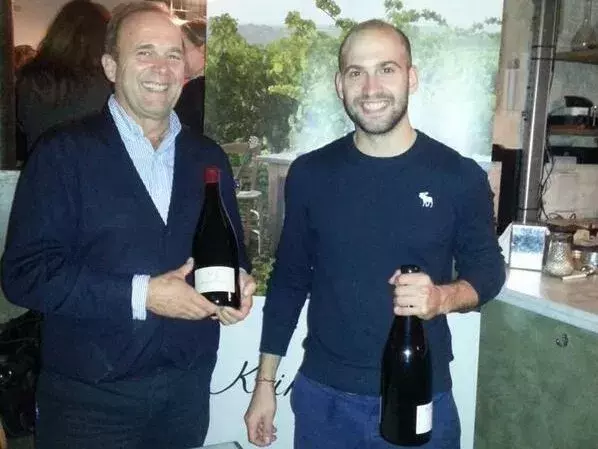 A green bank that understands its customers
When he decided to launch his own vineyard, Jason heard about the EAFRD financial instrument through Piraeus Bank that offers loans at preferential rates to farmers and agri businesses, that is, lower collateral requirements, lower interest rate and reduced transaction fees. "Piraeus Bank is a green bank for farmers that understands what we are doing. We share the same ethos and philosophy of the work and we have built a relationship based on trust, which is of paramount importance to me. They have been supportive right from the beginning when we planned to modernise our farm with new equipment in order to reduce our production costs as well as increase the productivity of the crop. The loan allowed us, among others, to purchase a new tractor, autonomous electric pruning shears and an automatic tying machine for vines", says Jason Ligas.
"Piraeus Bank recognises the need for an age renewal in the agricultural sector and therefore supports young farmers who face difficulties to meet today's challenges. Our banking relationship with Jason Ligas dates back to 2018, while Piraeus Bank also has a long-term co-operation with his family", says, Nicolas Dedousis, Manager at Piraeus Bank, Agricultural Banking, while he adds: "We believe that farmers can leave a sustainable lasting mark on the economy and on society in the years to come. Financing, apart from covering liquidity needs, should also be a means for preparing them for a more sustainable future. Innovative financial programmes such as the EAFRD Guarantee Fund and other initiatives will help farmers become more competitive and mitigate risks".
Image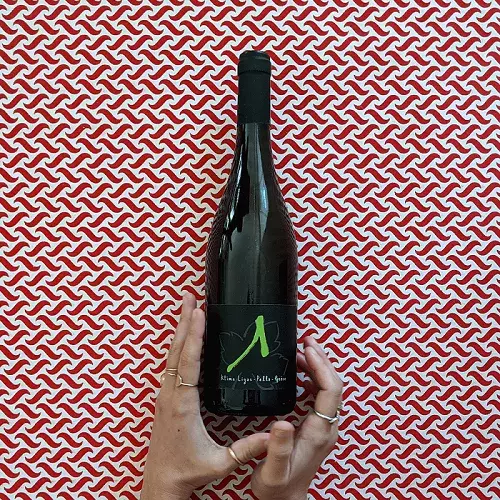 Image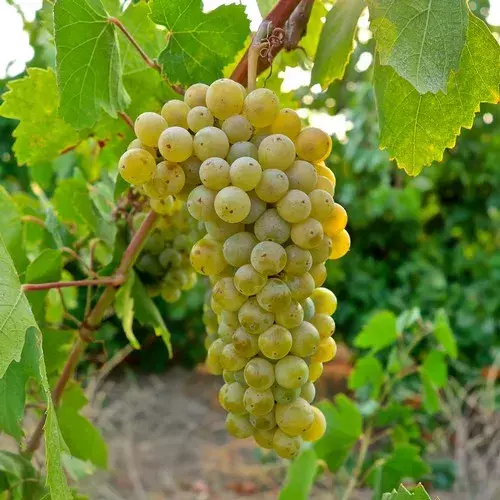 Banning chemicals
Today, Jason and his sister are using old traditions and new technologies and continue to work with the traditional pruning system of the region. For instance, they do not use industrial weed killers. Instead, they produce their own sprays containing herbal infusions, created manually in the cellar. As a result, the soils are rich in clay and limestone, with excellent drainage.
Despite the obvious impacts related to the COVID-19 pandemic, Jason's wine production is expanding at a thirty percent rate each year. "The pandemic has affected me and my young workers as well as primary products such as bottles, iron and wine machinery. However, thanks to determination and hard work, we managed to produce 8000 bottles in 2020 for our first vintage; we increased the production to 10 000 bottles in 2021 and this year, we plan on producing 13 000 bottles. My goal is to reach 50 000 bottles. My father's winery named Ktima Ligas is presently producing around 60 000 – 70 000 bottles a year" says Jason Ligas.
When asked how he sees the future, Jason Ligas gave a rather optimistic answer: "Our development is very favourable, demand for quality wines is growing and I have confidence in our ability to export. Our cellar is technologically well equipped, our prices are interesting and soon we will help to finance a wine/business-in-ecology school for young entrepreneurs in every 'impossible project' that they want to create".
Image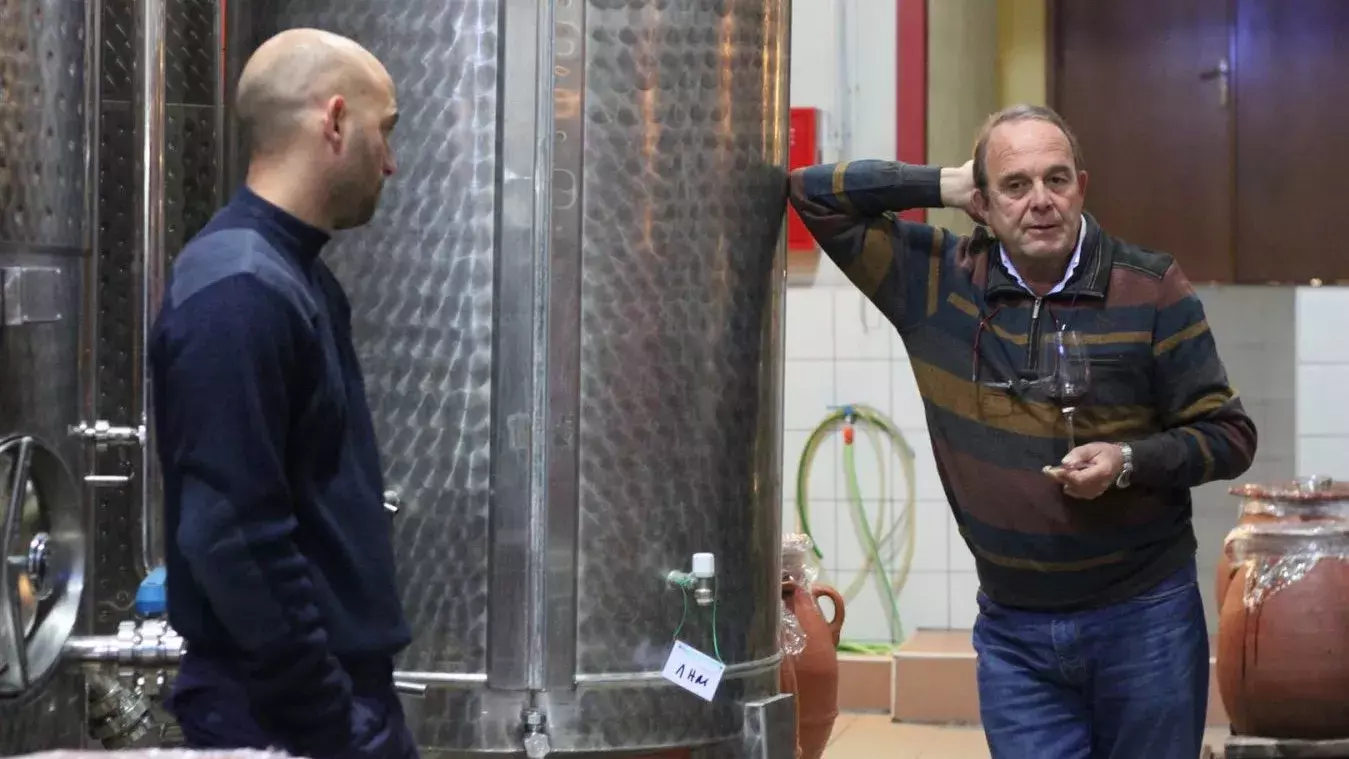 Image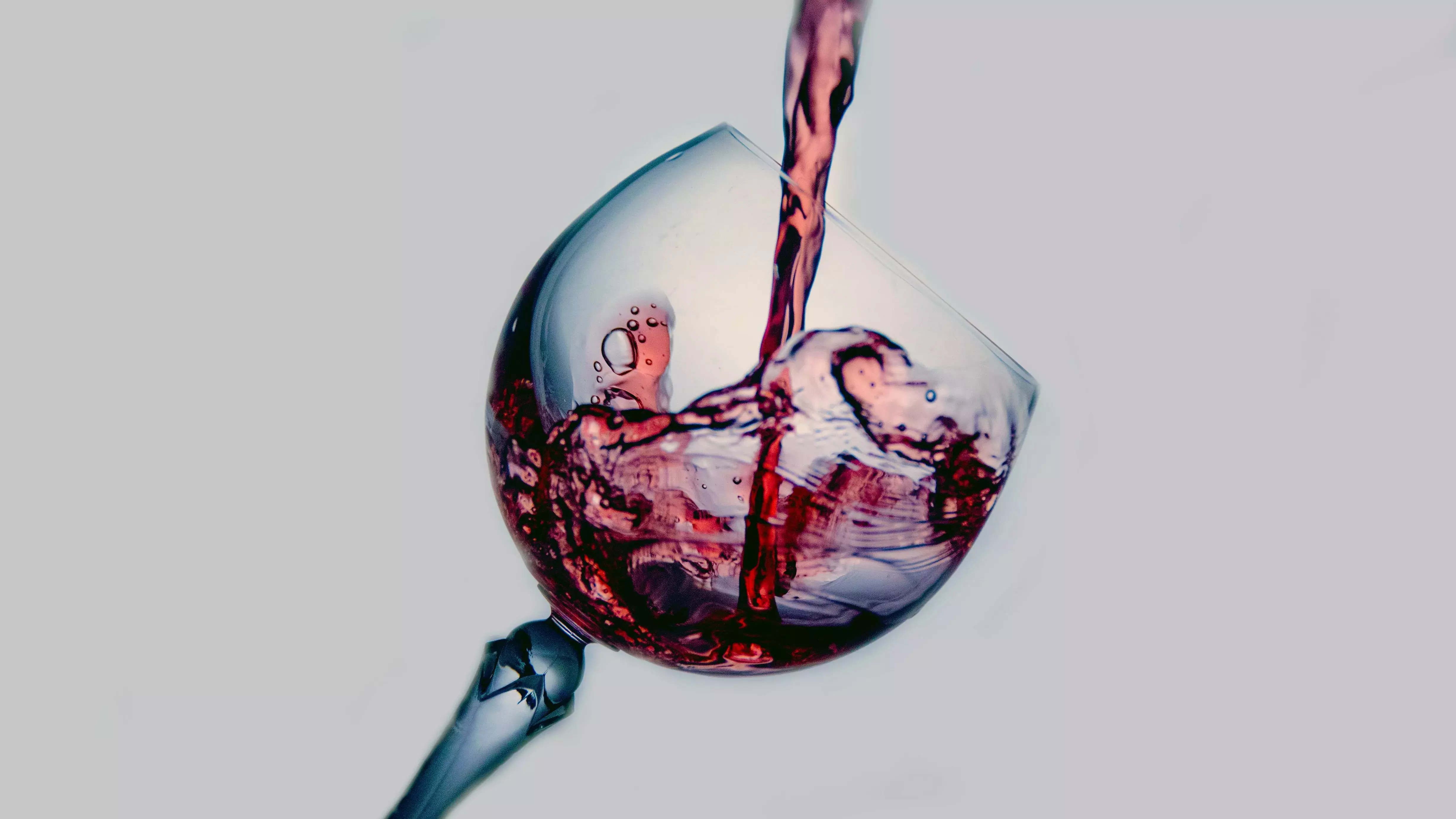 A Fund that helps mitigate the lack of competitiveness of the sector
Even though Greek farmers benefit greatly from Common Agricultural Policy (CAP) payments, there is a significant financial gap in the sector. "The total support from CAP direct payments was EUR 14,2 billion and EUR 463 million for investments in the context of the Rural Development Programme 2014 – 2020" explains Ioannis Daniilidis, from the Greek Managing Authority.
The fi-compass study "Financial needs in the agriculture and agri-food sectors in Greece" estimated a gap of between EUR 2.16 and 2.6 billion for the agricultural sector before the COVID-19 pandemic. The SWOT analysis for the CAP Specific Objective 2 also shows that the implementation of technology in Greek agriculture is lagging behind when compared to the EU-28 average. The expenditure for technological sophistication and IT solutions is EUR 11 per hectare in Greece; three times lower than the EUR 33 per hectare for the EU-28 average.
"These characteristics lead to low profitability and a lack of competitiveness in the sector" states Ioannis Daniilidis while he adds: "Greek farmers cannot cover their investment needs through the traditional banking sector since the required guarantees are quite high. The EAFRD Guarantee Fund was developed to cover part of the gap identified and address the needs of Greek farmers for finance".
Image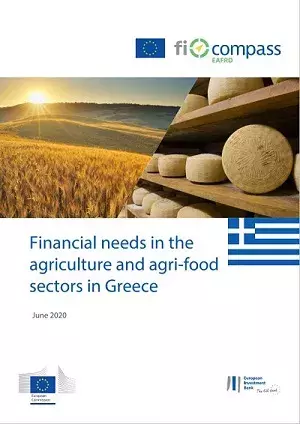 Image
Thanks to the EAFRD Guarantee Fund, farmers may benefit from lower collateral requirements, lower interest rates and reduced transaction fees. The Fund aims at lowering the risk for the banks in providing loans to clients that are characterised as high risk clients (such as a high percentage of the Greek farmers) by covering part of the losses of each participating bank.
By reducing the risk for banks, the Guarantee Fund allows them to provide more loans to farmers and thus broadens the customer base of the banks, all the while helping farmers to become visible to the banking sector and create a solid credit history.
EAFRD Greek Guarantee Fund 2014-2020: Key numbers
Seven banks have taken part
228 loans provided until the end of 2021 for a total amount of EUR 15 194 819
Average value of each loan: EUR 66644
Disbursed amount to farmers and agri-food companies at the end of 2021: EUR 11 727 461
Interest rate ranges from 0.5% to 6.0%
Source: Greek Managing Authority, CAP Strategic Plan
Source: Greek Managing Authority, CAP Strategic Plan