Thanks to the support of microStart, Belgium's leading microfinance institution (MFI), Sally Ghannoum, is the proud owner of Dilbi, an oriental restaurant — and the most sought after table reservation in Antwerp — serving fresh and tasty Syrian and Arabic food.
Last year alone, microStart injected around EUR 6.5 million into the national economy while helping 665 entrepreneurs, mostly migrants and refugees, rebuild their life in Belgium.
Microfinance instruments such as this can be provided in combination with business development services (BDS), tailored to the needs of the future entrepreneurs, and co-financed with EU shared management funds such as the European Social Fund Plus (ESF+) and the EU Asylum, Migration and Integration Fund (AMIF) in order to foster integration and boost entrepreneurship of migrants and other vulnerable groups in the EU.
Image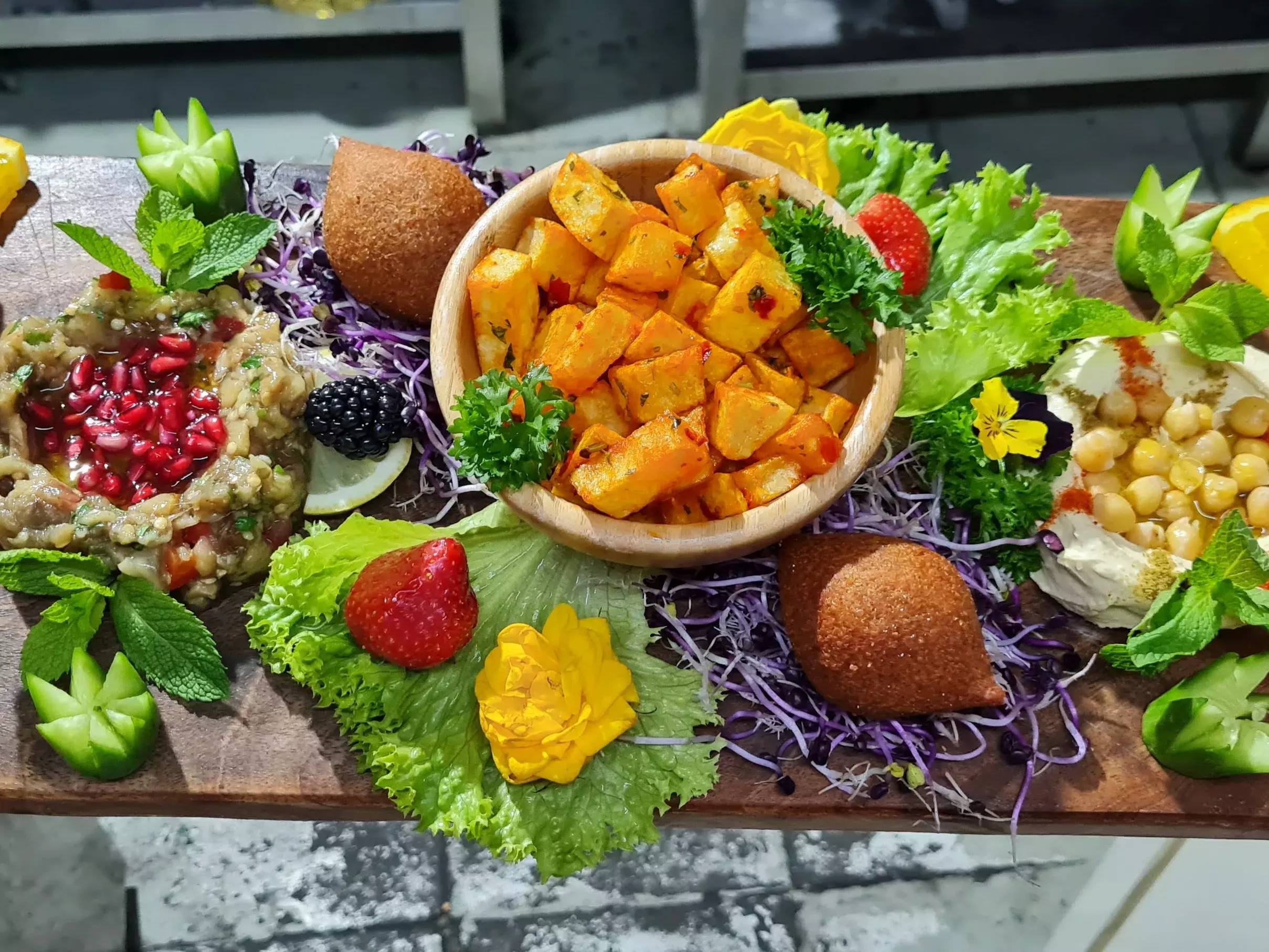 Image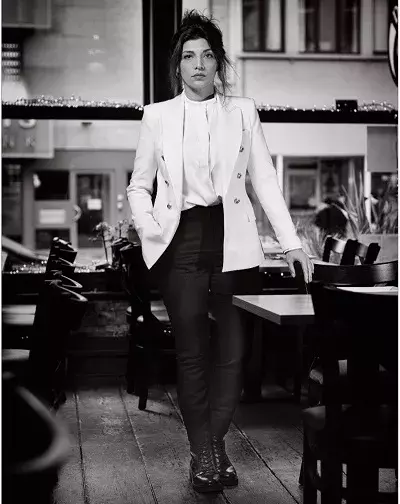 From conflicts in Syria and Afghanistan to the current crisis in Ukraine, the increased flow of refugees is growing at a considerable rate. While immediate humanitarian aid is critical, long-term solutions are needed to help third-country nationals access economic opportunities as they rebuild their lives in their new homelands.
Fortunately, Sally Ghannoum, a truly inspiring 42 years old Syrian artist, was able to find such a solution when arriving in Belgium seven years ago after fleeing war in her country.
Accessing finance is not always easy for refugees
A regular customer at the restaurant Sally ran before embarking on her own entrepreneurial journey suggested that she get in touch with microStart to set-up and finance her new project.
"I took a EUR 15 000 loan with microStart and used the money to transform an office space into a proper restaurant located in the city centre of Antwerp. I now employ eleven people, mostly Syrian, including my husband, a former poet and engineer in our country turned cook, and my twenty-one year-old son, Andy", says the female entrepreneur.
At Dilbi, all the food is homemade by Sally and her family. Together with her amazing team, she offers delicious Arabic and Syrian dishes, including falafel, shawarma, kebab dishes, and tabbouleh, all for very reasonable prices.
Image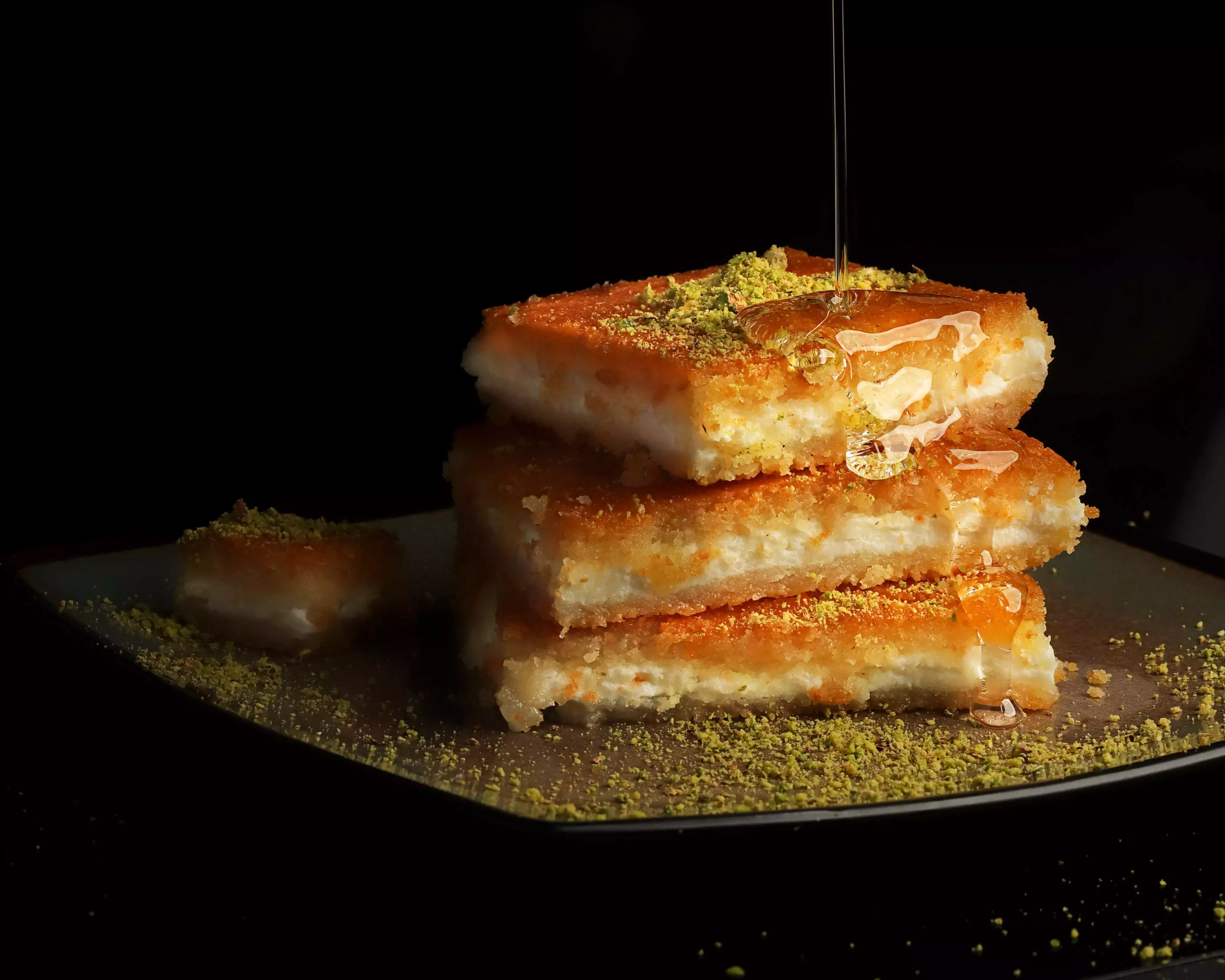 Image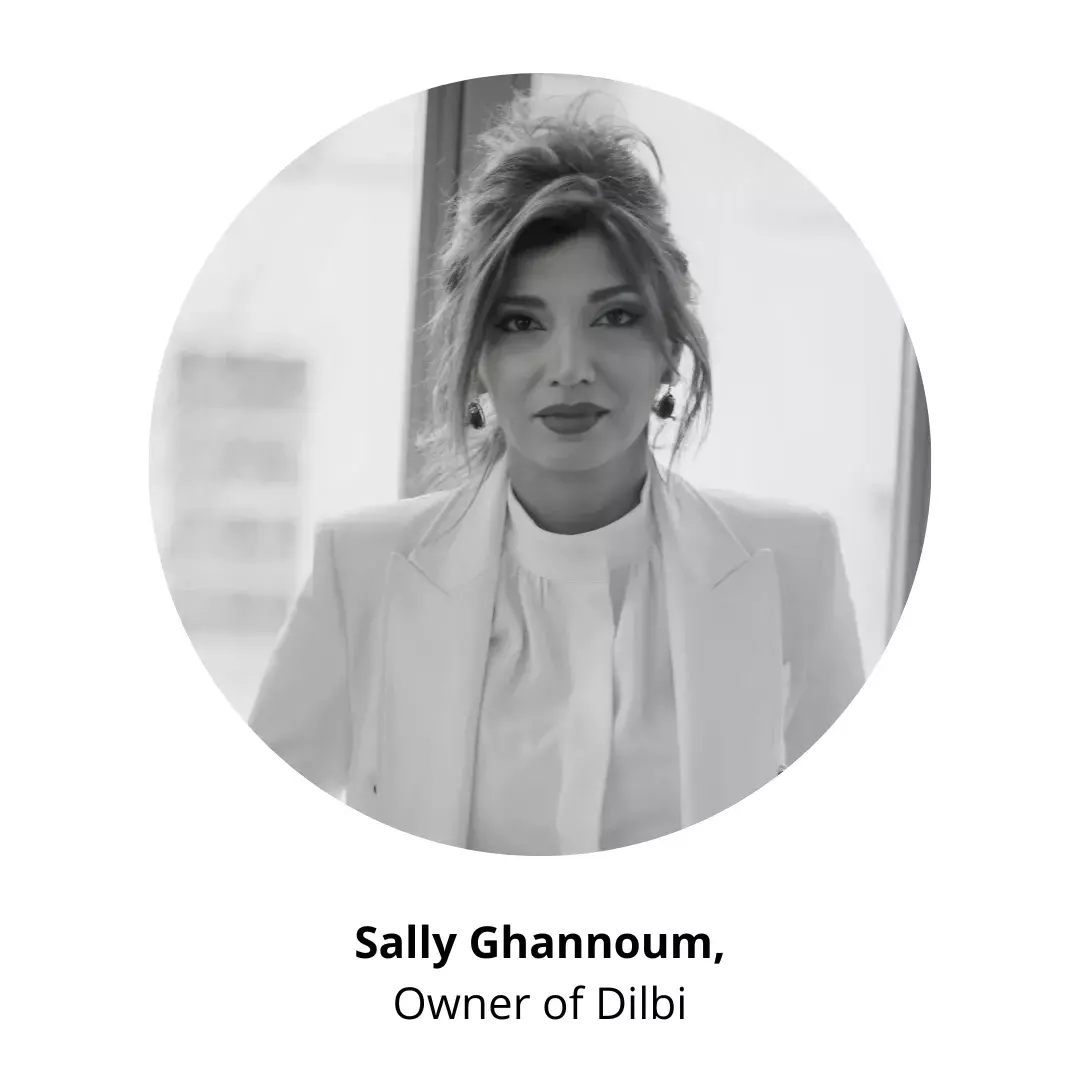 Although the family-run restaurant is now flourishing, the road to success has not been an easy one: "Paul Lippevelt, my coach, taught me so much about business in Belgium. He helped me to understand the concepts, rules and working regulations in the country. He was also very helpful when it came to administrative procedures", recalls Sally.
"Conducting business in a heavily regulated environment is a challenge for everyone, be they Belgian nationals or foreigners. There are matters like VAT, social security, labour regulation, royalties for playing music in a restaurant and so forth, for which I could lend a hand", adds Sally's coach Paul Lippevelt, a retired banker.
Image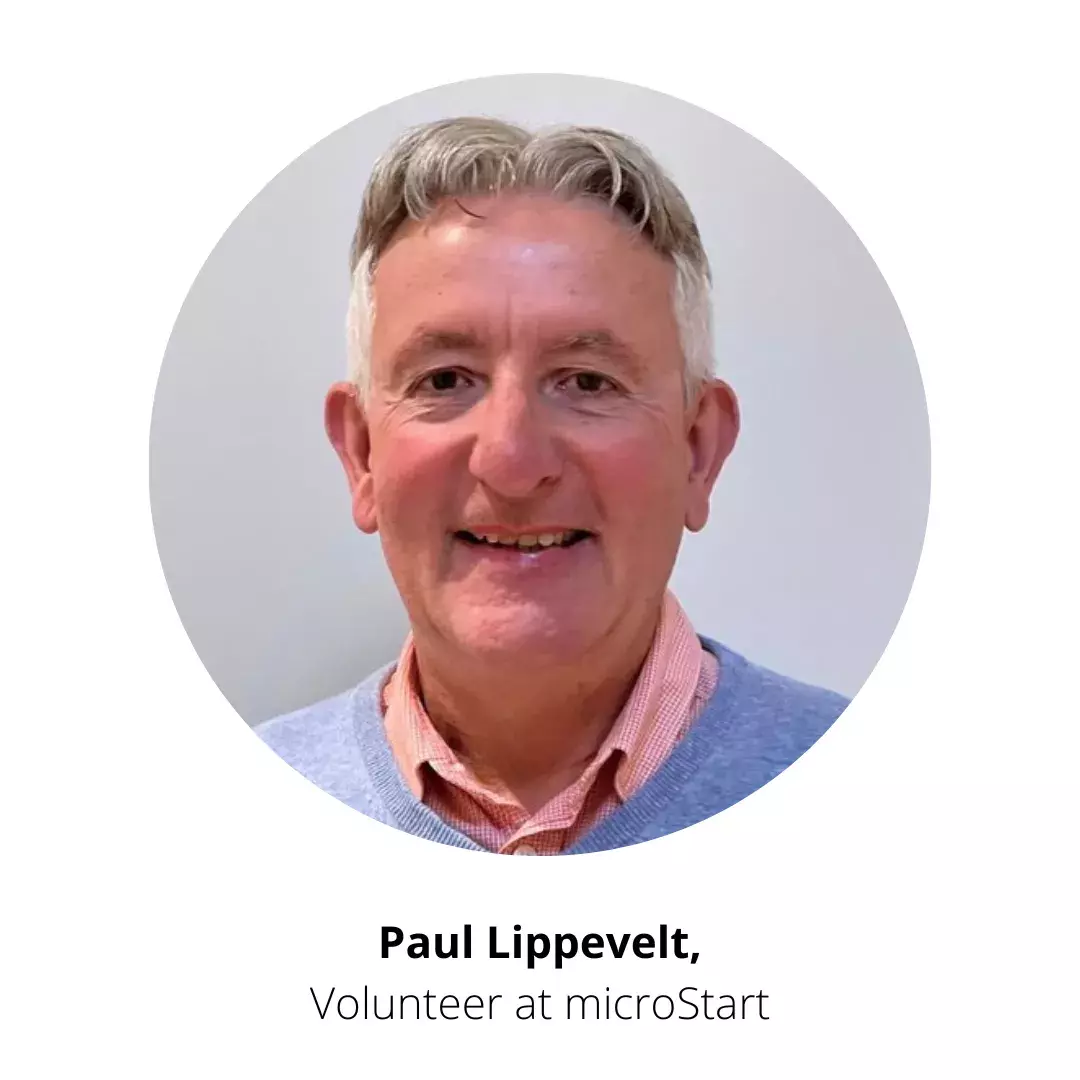 "Our clients are often people who have been in situations I personally find hard to imagine, like war or hunger. Despite these dire experiences, they all show a lot of resilience and a drive to make the best of the future".
Paul Lippevelt, Volunteer at microStart.
Paul has been working with Sally and her husband for almost four years now. "Sally is a natural entrepreneur and she had a very clear idea of the kind of restaurant she wanted. We started with a financial plan estimating revenues and costs, after which she got a loan and opened Dilbi soon after. Besides these practical down-to-earth subjects, I guess my main role is to give them the comfort of just being there. They know they can get in touch with me whenever issues pop up", he says.
The community also benefits
While some might see lending to refugees as risky, microStart understands that access to finance is key to long-term stability for them in their new communities. The institution began supporting refugee lending in 2011, dispersing over EUR 50 million to more than 4 700 people so far. With microloans from EUR 500 to EUR 25 000, microStart have helped 1 600 women to open local shops (36%) and businesses in sectors such as services (20%), hospitality, retail and catering (15%) and well-being (14%). The result has been highly successful with a robust 93% repayment rate, more or less the same as borrowers who do not hold refugee status. In addition, 70% per cent of the entrepreneurs who started their business with the help of microStart are still in business two years later.
Image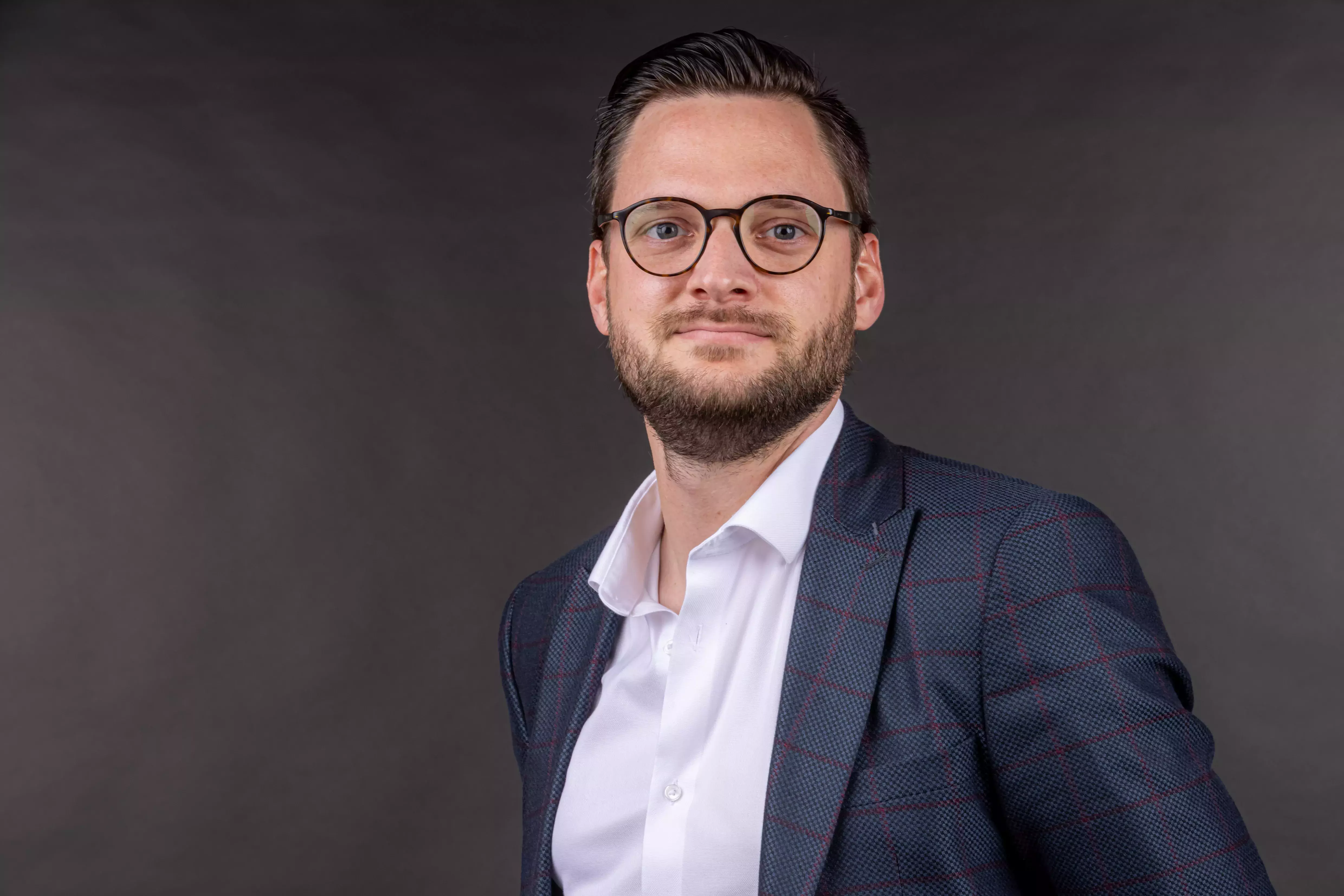 "It can take between six months and five years to reimburse a loan, with interest rates starting at 9,4%", says David Taquin, Chief Development Officer at microStart, a rate that is a bit higher than the 8% average for microloans.
"The interest rate for a microloan has remained the same since we started microStart. However, as a non-profit organisation, we had to increase it by 1,5% in September 2021 following the rising in global interest rates to tackle inflation", says the Chief Development Officer and adds: "We are concerned for our micro-entrepreneurs. Borrowing has become more expensive and they will have to pay extra-costs for their funding but also for their materials and energy costs. We hope the support of microStart will help bridge this financing gap".
Beyond the creation of businesses and jobs, microStart contributes to migrants' integration into the labour market and the decrease in the number of people requiring social assistance. For every EUR 1 invested in a microcredit activity supported by microStart, the community receives EUR 2.53. A factor of paramount importance to many migrants, including Sally:
"Right from the start, I did not want to simply use social benefits and wait. This country gave us a new home and we want to give something back by contributing to its economy and social life".
Sally Ghannoum, Owner of Dilbi
Image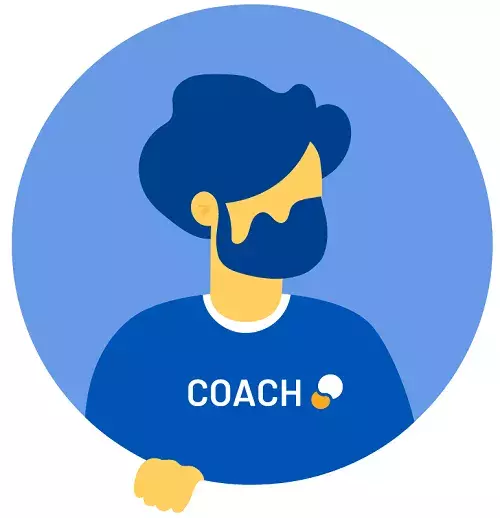 Financial support coupled with tailored coaching
At microStart, microloans go hand-in-hand with coaching provided free of charge to microStart clients and tailored to their specific backgrounds, talents and future projects in order to meet their needs and reduce barriers to business creation. A network of 90 volunteer advisors, among which are migrants and refugees themselves with varied expertise and who benefit from training provided by microStart, spare no effort in sharing their entrepreneurial experience with project leaders before, during and after the creation of their business.
Through the so-called 'social mining' approach, they reach out to migrant communities in underprivileged neighbourhoods such as money transfer institutions, social welfare institutions or even integration centres. Last year, microStart could identify one third of their clients through this 'word-of-mouth' approach.
Microfinance instruments could be co-financed under EU shared management funds (e.g. ESF+, AMIF) to help third-country nationals (TCN) such as Sally Ghannoum, and other vulnerable groups, to start their own business. As of yet, AMIF has no experience with financial instruments and for this reason the Commission is supporting capacity building and awareness raising activities with stakeholders in Member States. Pilot projects have been selected for testing one category of financial instruments related to blending.
Using EU resources this way can enable MFIs to reach more clients, finance risky projects and provide microfinance with better conditions to the clients.
In addition, the microloans can be provided in combination with a grant to the final recipient, which can help cover the non-financial support provided in the form of the business development services (BDS) to the future entrepreneur. Such additional support is key to equip migrant entrepreneurs with the know-how needed to succeed in a new environment.
Read more on how financial instruments can be used through AMIF and other resources to support the area of integration of migrants in the fi-compass factsheet 'Asylum, Migration and Integration Fund (AMIF) – Financial instruments'.
Municipalities as facilitators
Municipalities are also key partners when it comes to integrating migrants. Starting from this premise, microStart has developed some partnerships with specific cities such as Ghent and the OCMW (Public Centre for Social Welfare).
The initiative works as follows: the City of Ghent pays unemployment benefits to a migrant that has been unemployed for one year and, during this same year, microStart gives the migrant a loan to start a business, encouraging their entrepreneurship.
After this year, the person should have access to a job. For the moment, microStart has replicated this initiative in Liège and Charleroi and is currently trying to implement it in other cities.
"microStart is a good partner for us because they have the expertise that we do not have. What is more, they have the time needed to help these people start a new professional life. We have already launched several successful projects together. It is greatly encouraging to see that it can work", says Tanja Van de Veire from the OCMW Ghent.
fi-compass offers AMIF managing authorities and other relevant stakeholders planning to become involved in financial instruments in the area of integration of migrants direct advisory support, for instance in form of targeted coaching.
Please consult the fi-compass AMIF page to find out more about the scope of this advisory service and how to contact fi-compass to become a recipient of the targeted coaching offer.
Image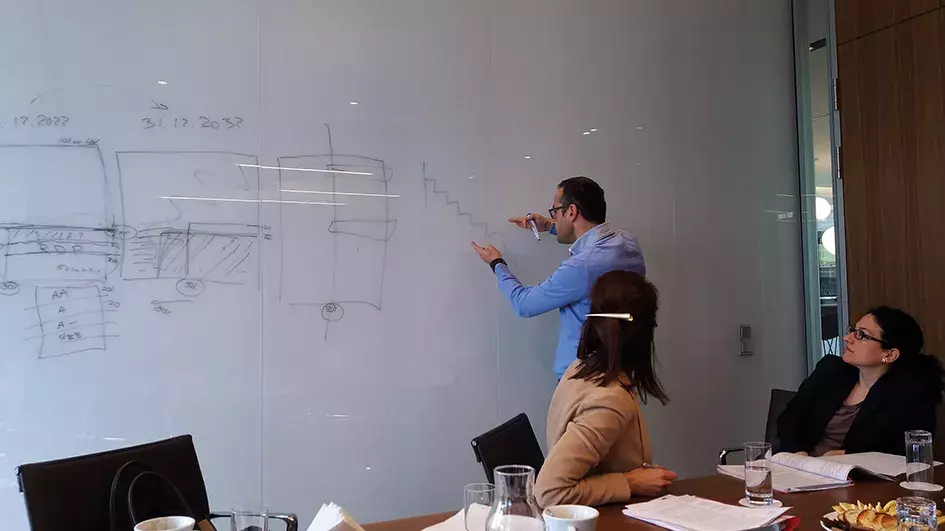 Image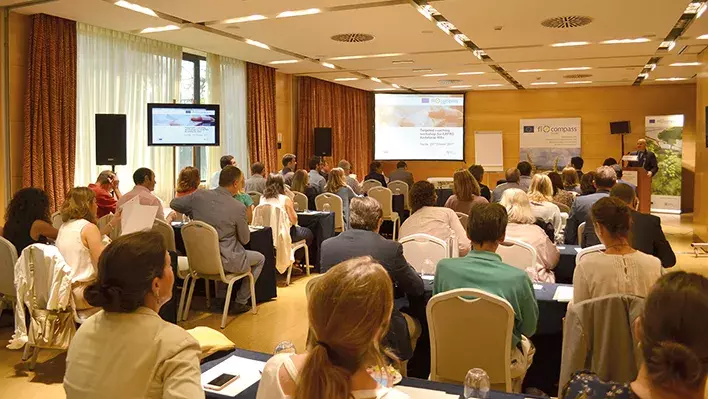 Image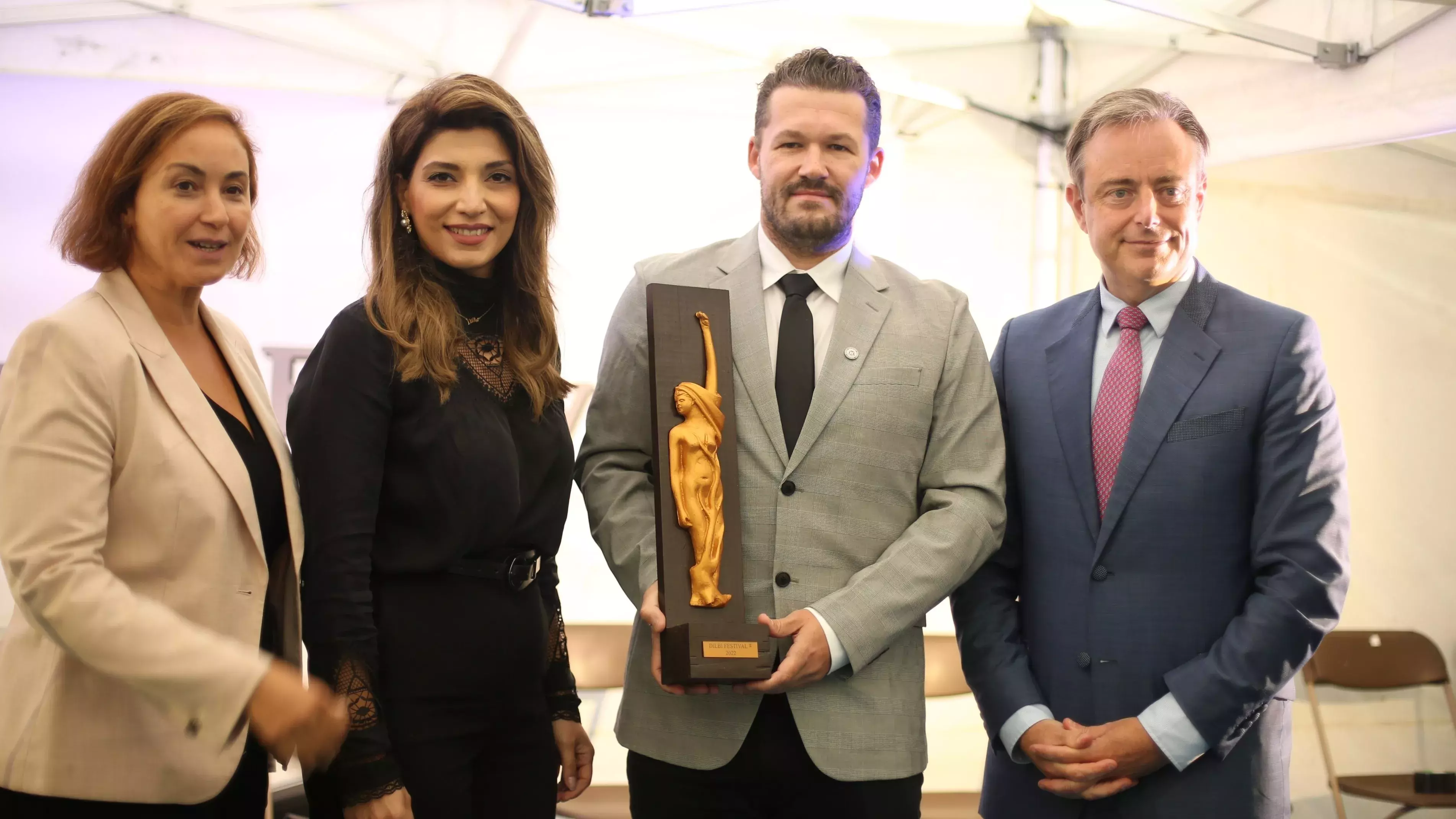 A give and take
Today, Sally's business is going well; she is repaying EUR 375 per month for her loan and despite high taxes and the difficulties she encountered with administrative procedures, she strongly encourages anyone with a good project and strong will to give it a go.
Also pursuing her career as an artist, the female entrepreneur does not intend to stop there. Two months ago, she opened a second restaurant offering takeaway and she hopes to see several more Dilbi locations flourishing in her new homeland.
As the cherry on top, her reputation as an artist is growing thanks to her restaurant and the many people she could meet via microStart. "It's a dream come true. Nowadays, I am performing as a singer in big theatres like Toneelhuis, Arenberg, De Roma and Red star line museum", she says with enthusiasm. In 2020, she opened a cultural centre also named Dilbi and celebrated her second cultural festival last September in presence of Antwerp's Mayor, Bart De Wever.
Image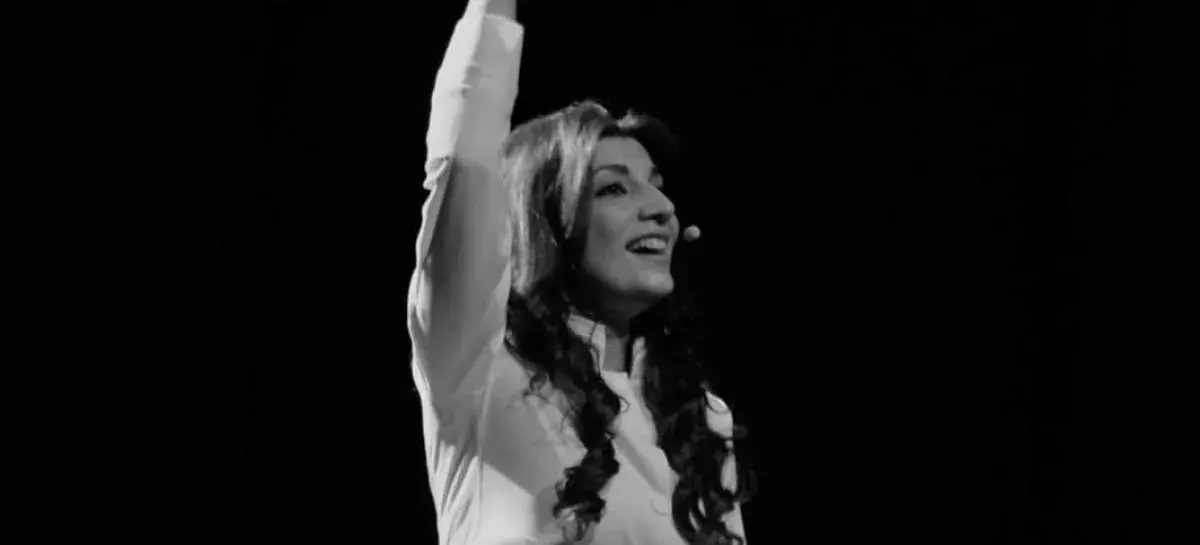 Image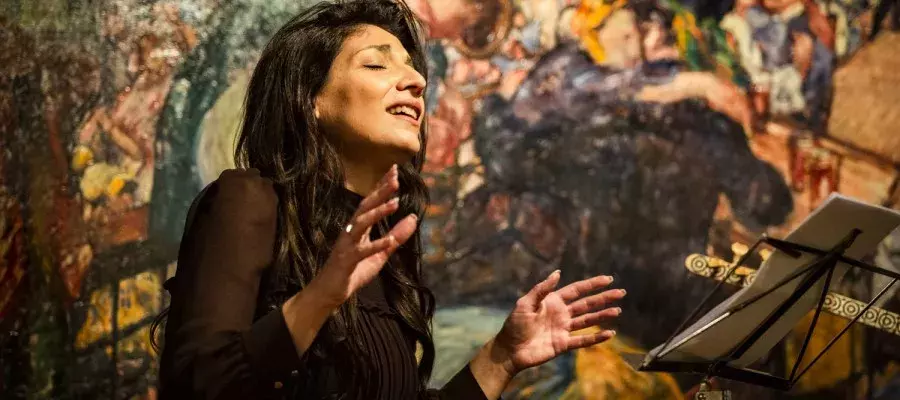 In autumn 2022, fi-compass launched an EU-wide study to explore the potential of financial instruments under the AMIF and other EU resources, to support the integration of migrants. The study will provide a detailed market assessment for this area and describe potential implementation options for financial instruments, including microfinance instruments in combination with grants. We invite managing authorities, financial intermediaries and other fi-compass stakeholders interested in becoming involved in the study to get in touch with us by writing an email to contact@fi-compass.eu.
microStart funding sources
microStart finances its activity through own resources coming from the EUR 1.5 million profit margins of the microcredits paid back as well as EUR 1.5 million public and private grants from, for instance, the Brussels Capital Region, Walloon Region, the Flemish Region, Chanel Foundation or BNP Paribas Fortis.
microStart in numbers
5 agencies: Brussels, Charleroi, Antwerp, Ghent and Hainaut, 10 hotlines in other cities
Image