While the building sector is responsible for a third of greenhouse gas emissions in the European Union, Immoblade created a smart solar protection integrated into the glazing allowing the sun to pass through in winter and blocking it out in summer, all without maintenance and with a lower carbon footprint than existing technologies.
Founded in 2018 in Ramonville Saint-Agne (by Toulouse, South West of France) by Xavier Sembély and Patrick Callec with the financial support of the TPE-PME Fund of funds in Occitanie, Immoblade double glazing have the benefit of reducing energy consumption related to heating and air conditioning.
"Energy transition is the reason why we wanted to launch Immoblade. We aim to develop the least greedy product possible while standing out from expensive and complex solutions already present on the market", explains Patrick Callec whose start-up just signed a significant deal with Aéroports de Paris (ADP) to equip their airports by the end of 2022 with Immoblade passive windows.
Image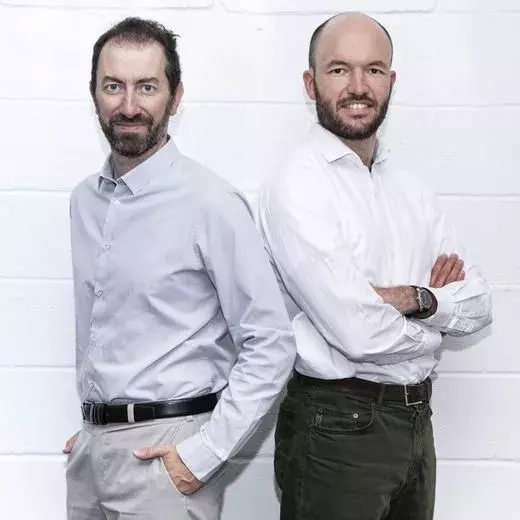 The two founders indicate that their technology blocks 95% of the sun in the summer in a totally passive way, in other words, there is nothing mechanical or electrical to lower, raise or unroll.
"We developed, patented in 2015 and prototyped a solution which is ideally applicable to the tertiary sector; administrations, post offices, multi-apartment buildings, schools… We took the opposite view of what is done today with ever more 'technological' solutions. Simplification has been our main driver. We have put all our reflection on the window itself", explain the two entrepreneurs who now manage a team of 13 multi-disciplinary employees.
Image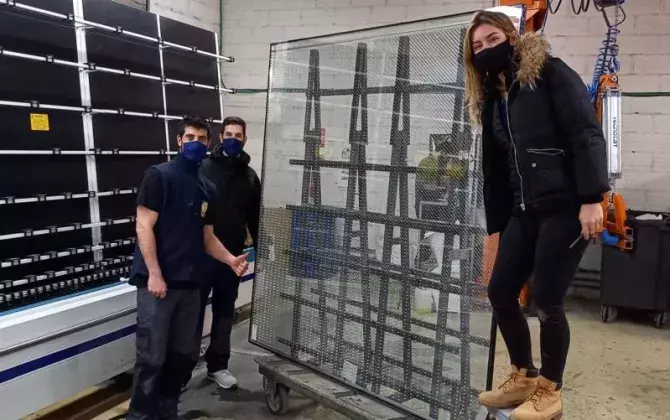 "We set up a miniaturised fixed blind system, with a specific design and orientations personalised for each facade. We calculated that based on the sun trajectory the shape of this pattern can follow the path of the sun all year round and hide as many rays as possible in the summer when the sun is higher. Conversely, it will let them pass in winter when the sun is lower. All this is made possible by playing on the angle and spacing between the blades. This means that each window must have a tailor made pattern, calculated according to its orientation and its GPS position", explains Xavier Sembély, who drew on his Airbus experience by using a methodology already used in the space sector.
Precious support at the right moment
Today, part of the "100 start-ups to invest in 2021" selection by Challenges magazine, the two founders can be proud of how far they have come. "Créalia Occitanie supported us in 2919 with a EUR 30 000 loan on trust granted to me as an innovative entrepreneur at zero interest rate. Though a small loan when compared to the EUR 1.6 million financing we have just raised with other partners, it played a significant role at a time when our first fundraising was taking time to materialise. It gave us some kind of financial visibility and allowed us to go on", remembers Mr. Callec who heard about Créalia via Théogone, an incubator for young innovative companies in Haute-Garonne, which has enabled the creation of 250 companies and 2 000 jobs.
Image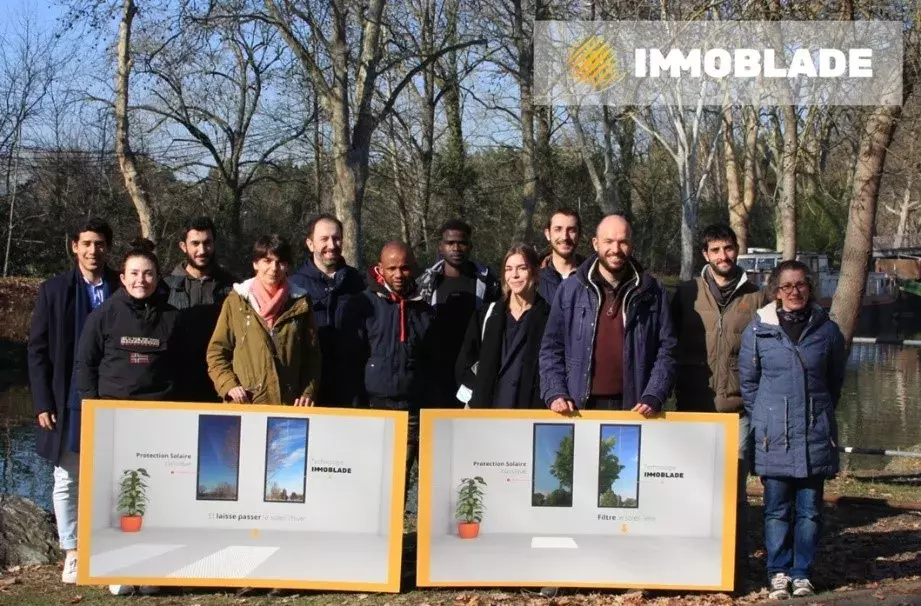 First contracts signed
One year only after its creation, Immoblade signed its first contracts to equip small surfaces and it has seen its sales really taking off in 2021. "Last year, we equipped bigger surfaces such as schools and post offices. We have also raised at the end of 2021 two guaranteed loans of EUR 350 000 each that have allowed us to raise a further EUR 900 000 and play in the big leagues. 
Immoblade will equip with their passive windows one of Paris main airports by the end of the year in the framework of Aéroports de Paris (ADP) association with the Green EFFORTS project (Green and Effective Operations at Terminals and in Ports) co-funded by the European Commission in order to reinvent a more eco-friendly airport model, inseparable from low-carbon aviation.
FOSTER, a breath of fresh air for Very Small Enterprises and Small and Medium Enterprises (VSEs and SMEs) in Occitanie
Image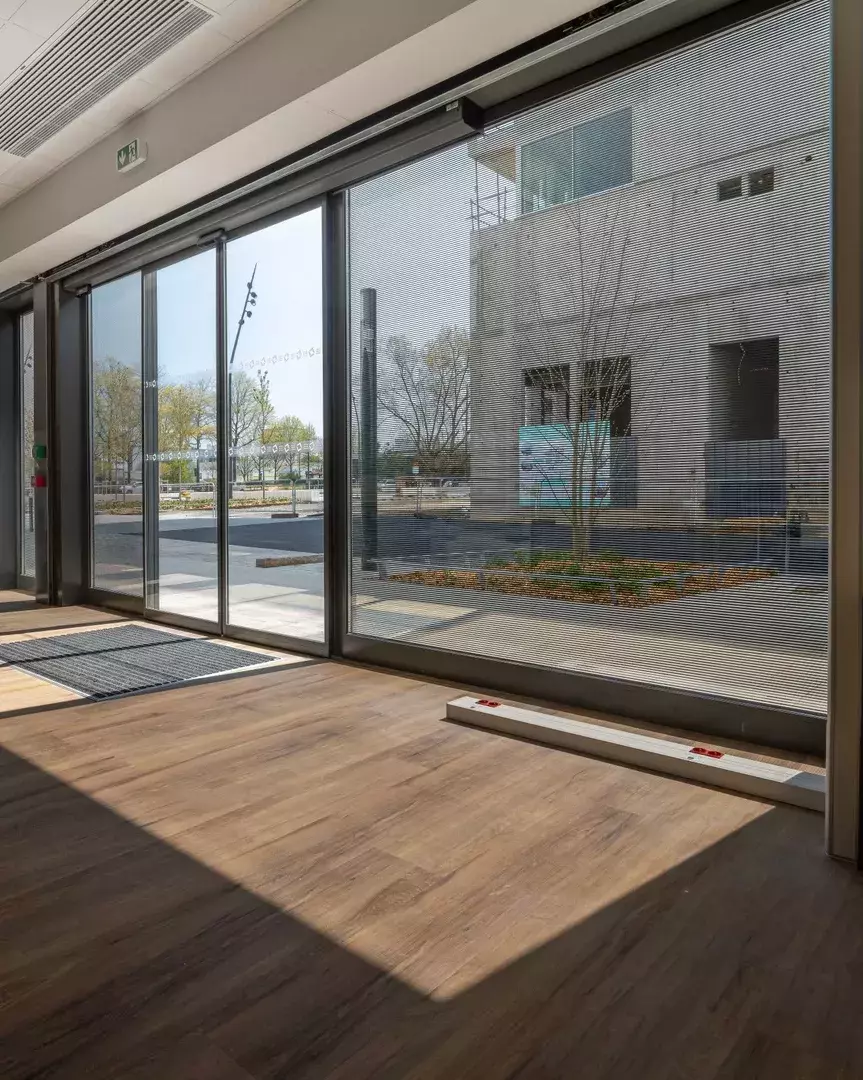 In order to fill financing gaps and boost business competitiveness, the Occitanie Region has developed, with the support of Europe, financial instruments providing financial solutions at very favorable terms for regional VSEs and SMEs, under the name 'FOSTER TPE-PME'.
Three products are made available to them: a bank loan guarantee, a zero-rate innovation loan and equity participation in the capital of companies, via financial operators or intermediaries (banks, business loan associations, investment companies), such as Créalia, selected following a call for applications.
Image