Thanks to the support of
SIS Credit
, the leader of microfinance and social finance in Bulgaria, Stelian Radovenski and Lazar Lazarov made their dream a reality.
In 2020, they founded Made Right, a clothing services company specialising in the production of quality shirts for men in Pleven, where they were born and grew up. While they started with just a few people and sewing machines, they are now a profitable business employing 50 professionals from the region.
Image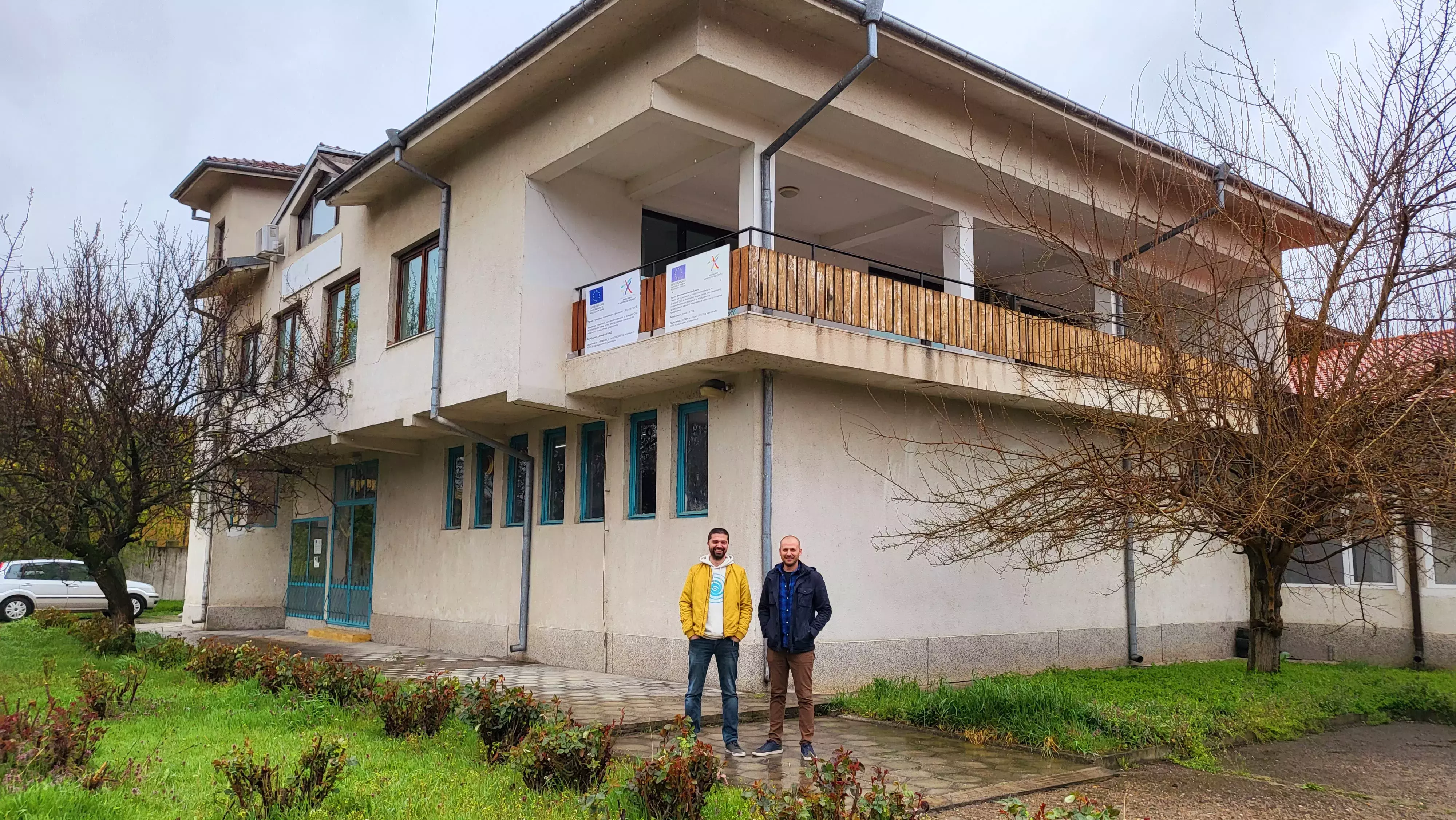 Image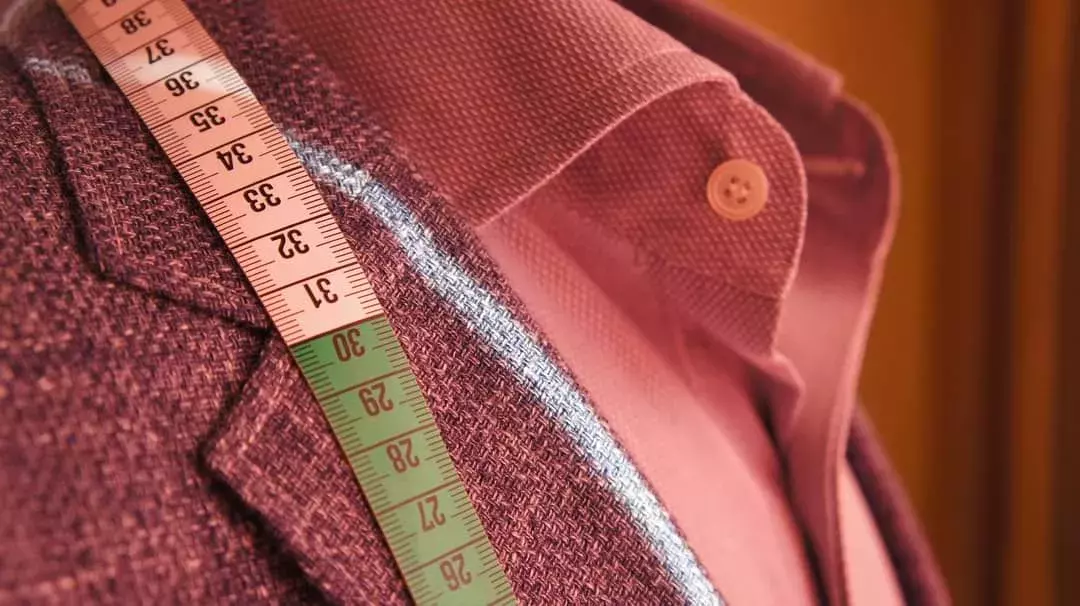 "It all started back in 2019. On one night, Lazar and I met and after a few drinks together the idea of a business for men's shirts was born. We wanted to create a company that blends quality, attention to details and a good work environment",
recalls Mr. Radovenski while his business partner adds: "Pleven is an important sewing hub where one can find a lot of professionals and know-how. For us, it was the best location to start our clothing business".
Thanks to a EUR 17 895 (BGN 35 000) microfinance loan backed by SIS Credit under the ESF financial instrument, Stelian and Lazar saw their team grow rapidly, from 3 employees in 2020 to 50 in 2023.
"Step by step, contract by contract, we have been able to build valuable relationships with several companies within the garment business and today, we work with world-wide popular clothing brands",
says Stelian, with great pride. At present, both entrepreneurs sell shirts for their customers at their facility in Pleven and are also busy developing their website to sell their own brand online.
Image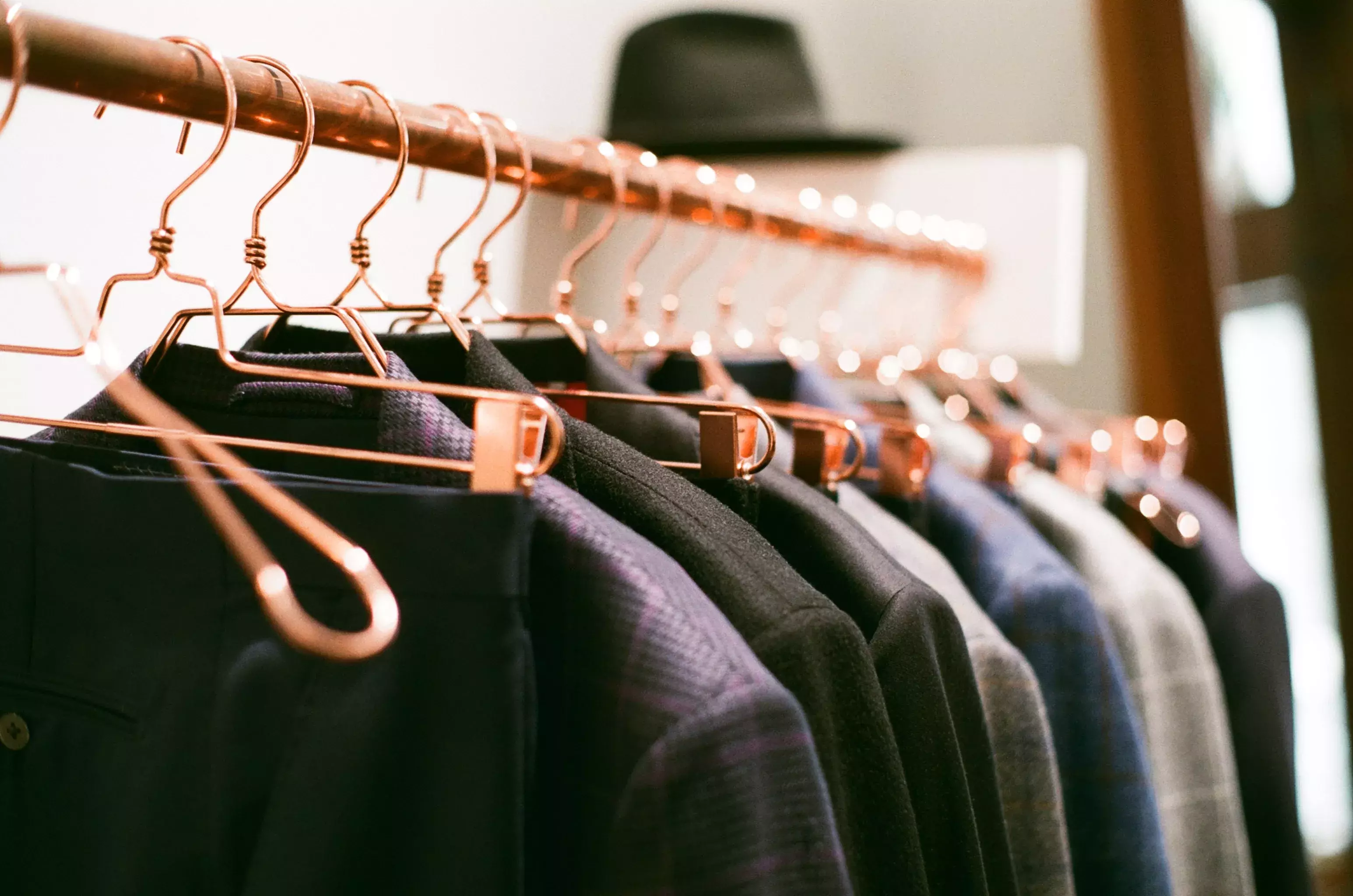 Image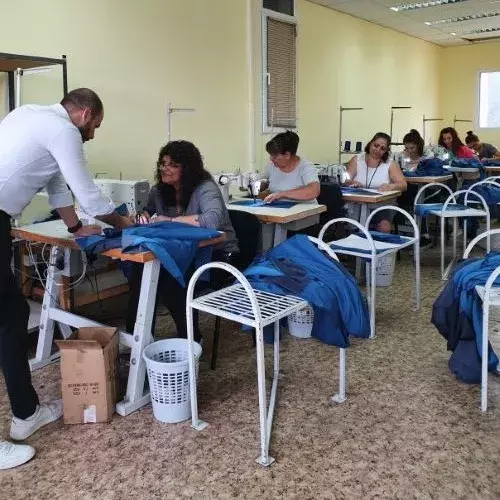 A key financial partner
The partnership with SIS Credit, the microfinance institution that granted the EUR 17 895 (BGN 35 000) loan under the ESF Risk-Sharing Microfinance Facility, played an essential role in the development of Made Right. "Thanks to the microfinance loan we received, we managed to employ more than 20 people and buy new machines which opened doors for faster production and new clients", says Mr. Radovenski, mindful of the good financial conditions Made Right benefitted from: a five-year repayment period coupled with an interest rate of around 3.4%.
SIS Credit advised both entrepreneurs throughout the whole life span of the loan providing them support such as financial planning, business development, access to EU programmes, etc. "This tailor-made approach to clients is making microfinance a powerful tool for the financial inclusion of many non-bankable businesses in their early stage of growth", says Martina Grigorova, Executive Director at SIS Credit.
Stelian Radovenski and Lazar Lazarov heard about SIS Credit through the Business Academy for Starting Entrepreneurs (BASE), an educational programme that organises competitions, through which their business idea won first place. The Academy offers а thirteen-week training programme to small business owners and budding entrepreneurs from under-served communities to enhance their business skills and transform their vision into a concrete business plan. The programme is offered by accomplished business owners and corporate executives who serve as mentors.
Image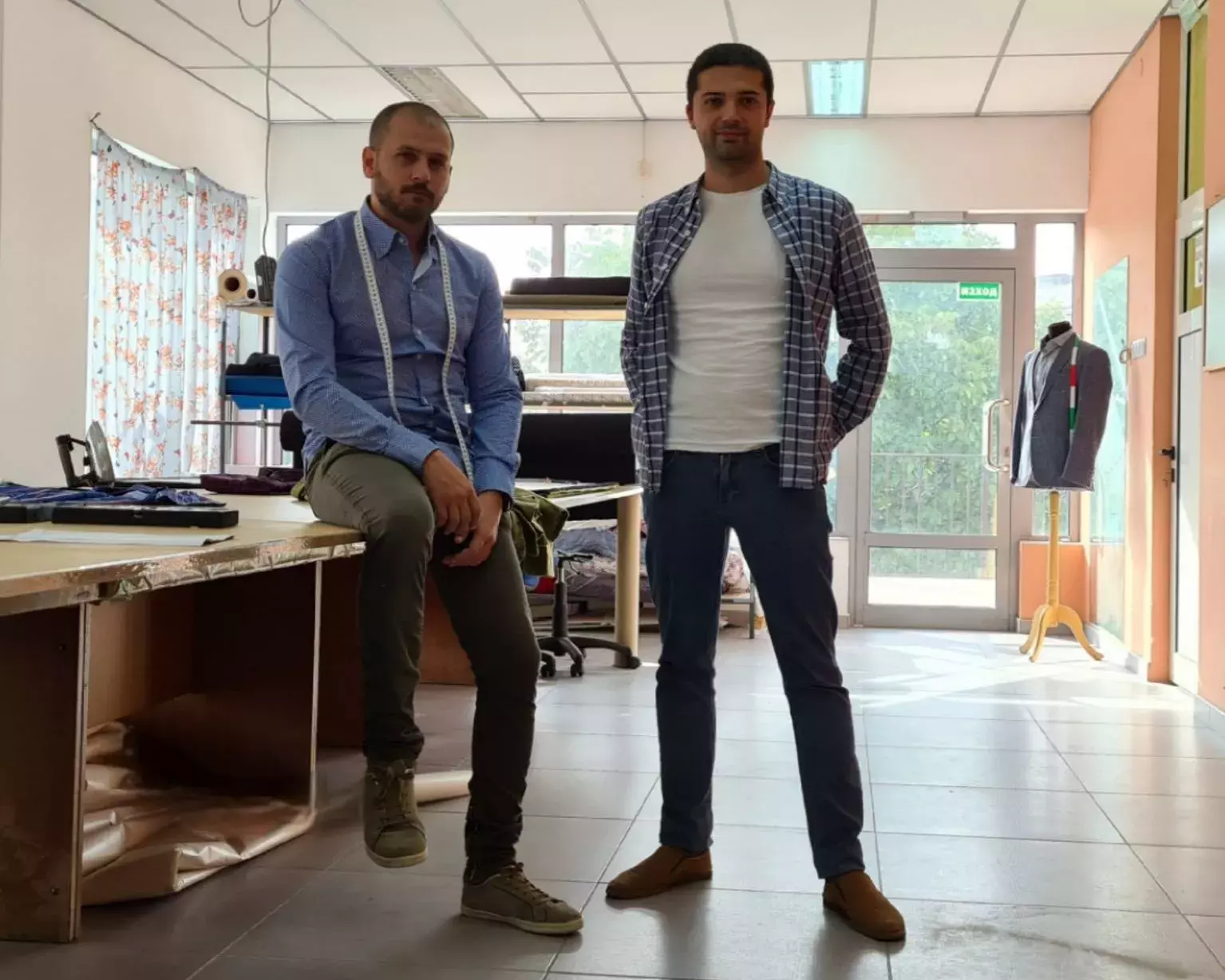 Image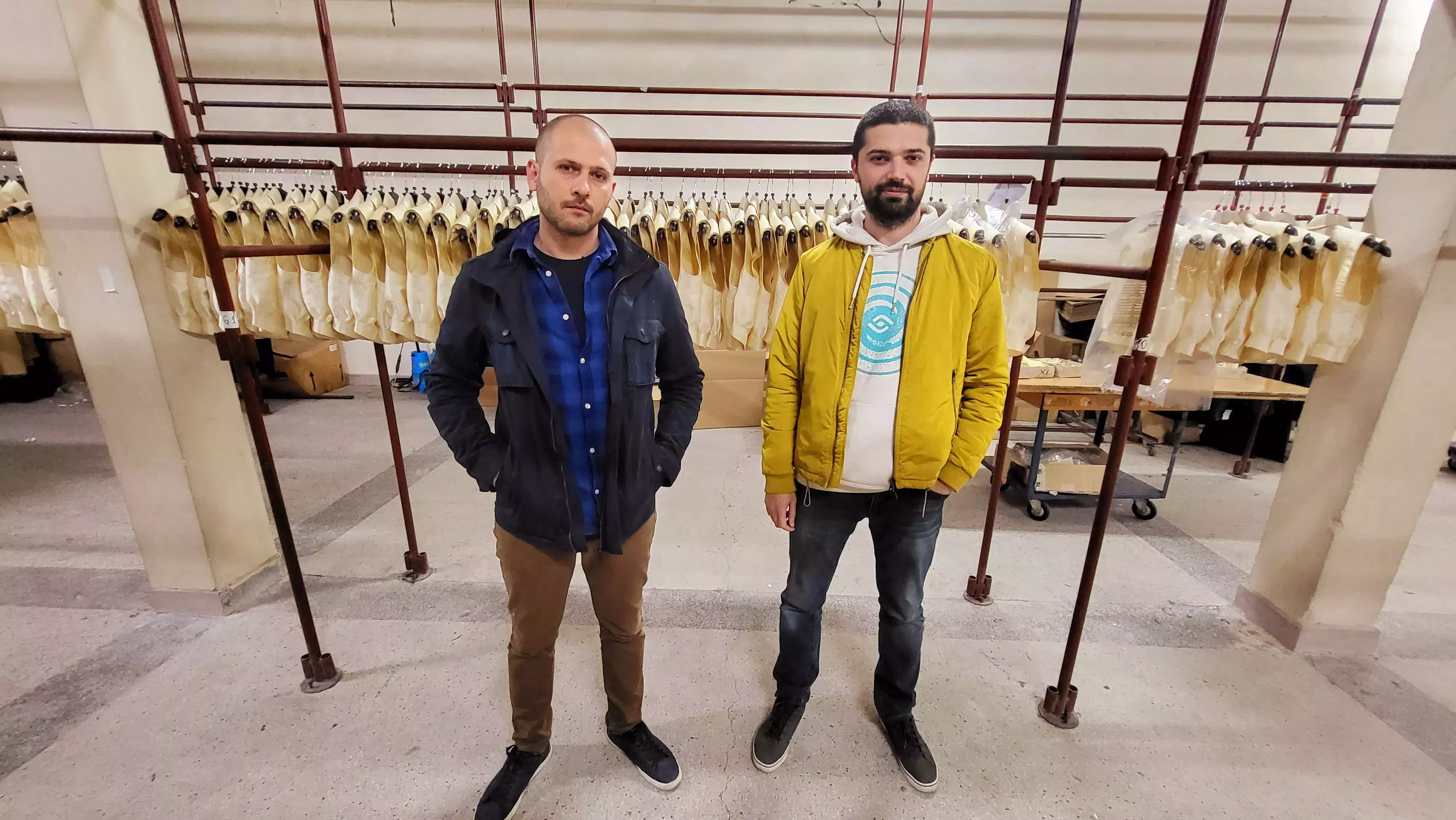 Gaining a competitive edge in the global marketplace
The textile and clothing industry has always been an important sector in Bulgaria's economy, playing a significant role in the social and economic development of many regions across the country. In 2022, the textile, clothing, leather, and footwear (TCLF) industries employed 80 000 workers and is a key export sector accounting for over 6% of exported national merchandise.
While there are many examples of companies or countries where low cost in the textile industry is the focus, Made Right chose quality to remain competitive.
A growing number of shoppers in Western Europe care how clothes are made and want to be mindful of workers and the environment when they purchase new pieces for their wardrobe:
"In addition to producing shirts for other brands, we create a very limited number of tailor-made men's shirts each year using quality fabric from Italy. What is more, we are part of the EU and that helps us a lot as some brands insist that their clothes should be produced within the Union".
Image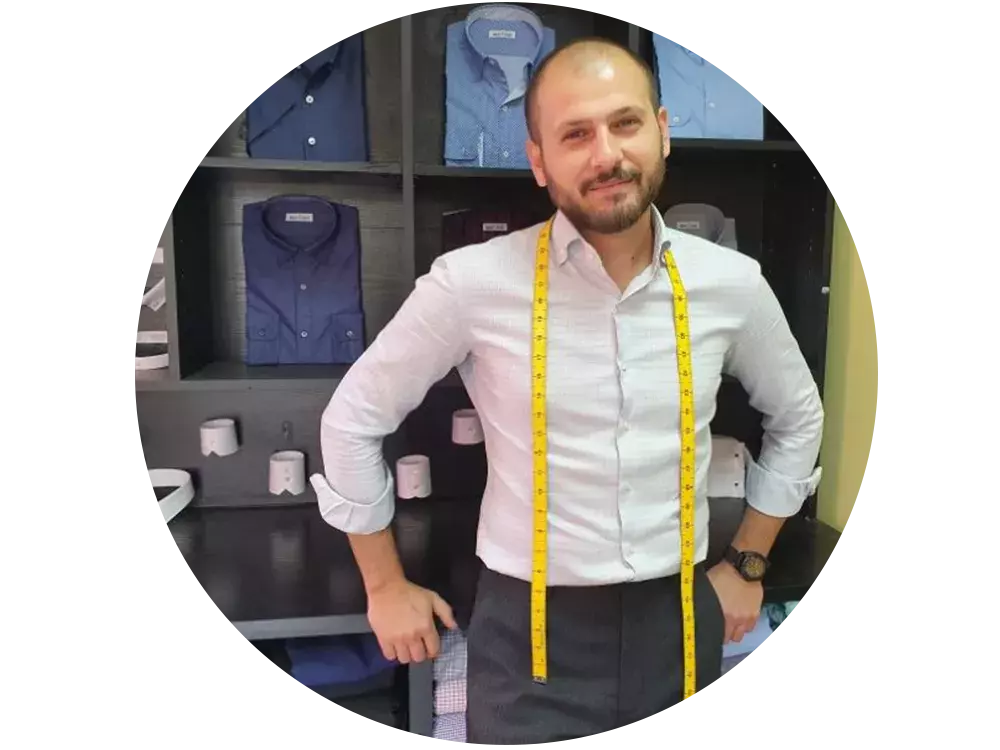 Being a family
The textile industry in Bulgaria faces a shortage of workers due to mass emigration and an ageing population. Though Stelian Radovenski admits they may, at time, have difficulties finding enough manpower, he highlights that Made Right was able to quickly grow thanks to the "good working environment" they promote: "We are looking for professionals who are eager to learn, develop and be part of our adventure. Motivation, dedication, and responsibility is something we encourage, build but also demand", insists Mr. Radovenski while he adds:
"Unfortunately, attitude and relations between employers and employees in the clothing businesses are not great in Bulgaria. There is tension, arrogance, excessive strictness, and lack of politeness. This is an area where we act differently. We try to create an atmosphere where people are not just part of a company - they are part of a family. Everyone's opinion is important, and everyone's ideas are valued".
Shifting to a new line of business during Covid
"Many projects that we support under the financial instrument bring strong messages of inspirational and hard-working entrepreneurs (almost one third of them - from vulnerable groups) and it was hard for me to choose the best story to share as I feel all of them are like my 'babies'. But I am extremely proud of this success story, because Stelian and Lazar are an example of a clear vision for business development. They succeeded to employ nearly 50 people in just three years - this is an impressive impact! Even more as "Made Right" was created at the beginning of the COVID-19 pandemic".
Image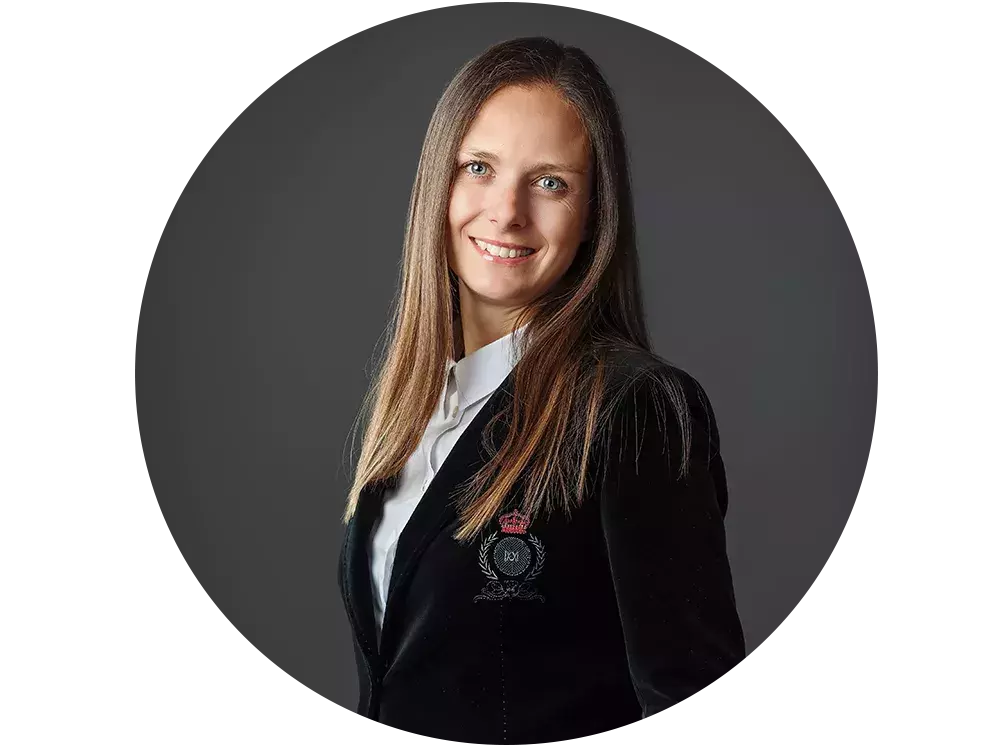 Image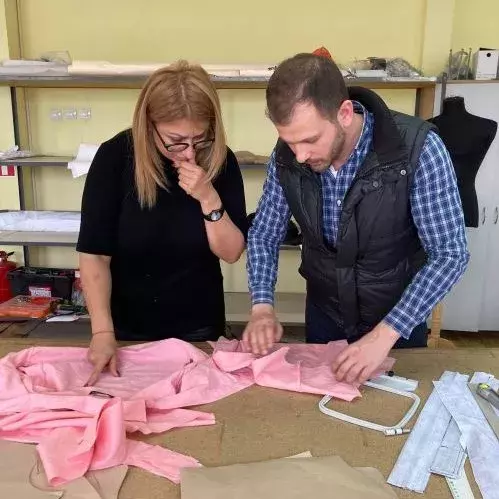 Strict social distancing norms, working from home, rising unemployment, and lost income does not encourage the purchase of new clothes, especially those of better quality and higher cost. Countless sewing companies, like Made Right, were in dire straits during lockdown and turned to sewing masks to generate revenue:
"During the early months of the pandemic, we tried to secure safety, stability and keep focused. In the chaotic days filled with uncertainty, we were able to react and get into the face mask niche on time, which really saved our business",
both entrepreneurs recall with emotion.
Made Right is a success story that Viktoriya Hristova, Executive Director and Board Member of the Fund of Funds Bulgaria is delighted to witness:
"Good business ideas are supported by the appropriate financial instruments provided through ESF resources, in collaboration with our trusted partner, SIS Credit. This combination makes these ideas a reality. So far, our partners have successfully financed and supported over 700 companies, with each one serving as a testament to the effectiveness of our collaborative efforts. Looking ahead, we eagerly anticipate the emergence of new and inspiring success stories".
Image