Building on the success of a 2007-2013 pilot financial instrument, the Polish National Fund for Social Entrepreneurship (NFSE), set up in the 2014-2020 period with EUR 37 million is helping protect hundreds of social economy enterprises (SEEs) all over the country.
Honorata Szatanik and Piotr Stachulak who are managing the cheese producing social cooperative Serowa Kraina in Rajcza, a village close to the border with Slovakia, tell us how the EUR 22 000 National Fund for Social Entrepreneurship loan supported their activities in difficult times. Poland has a vibrant and fast-growing social economy environment. Over 88 000 socially oriented enterprises deliver various services in favour of vulnerable people in order to tackle unemployment and social exclusion.
Image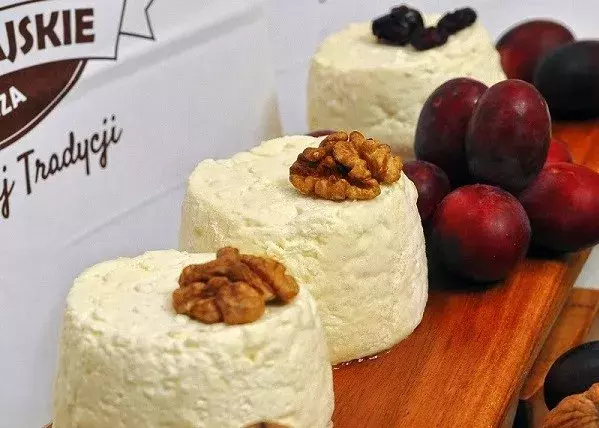 Image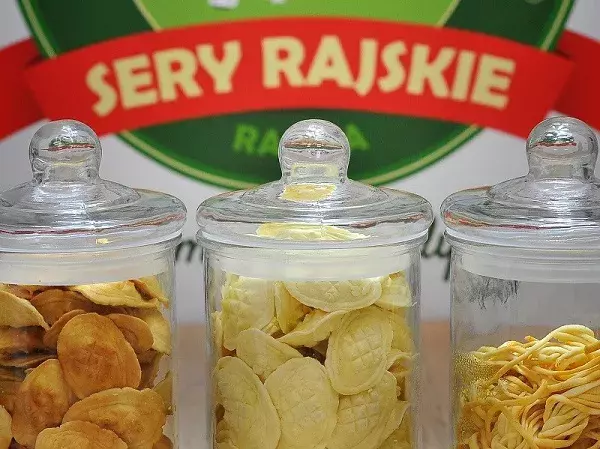 However, in Poland, as in the majority of EU countries, those SEEs usually face difficulties in accessing funding through traditional credit channels. In order to bridge this financing gap, Polish authorities have been successfully using resources of the European Social Fund (ESF) to set-up financial instruments for SEEs since the 2007-2013 programming period.
Building on this success and in light of the increasing funding gap for SEEs (EUR 263.5 million according to a 2019/2020 survey), the allocation for the National Fund for Social Entrepreneurship has been increased by more than 6 times compared to its predecessor, from EUR 6 million to EUR 37 million.
Getting some much needed oxygen
Honorata Szatanik and Piotr Stachulak are among those hundreds of social entrepreneurs who immediately saw the advantages and opportunities offered by National Fund for Social Entrepreneurship loans.
"Having experienced a National Fund for Social Entrepreneurship start-up loan, we definitely recommend this financial instrument to businesses working in our activity sector. The main advantage of the loan is obviously its attractive interest rate and the 6-month grace period. The loan also turned out to be attractive during the first pandemic wave because of the possibility to delay its repayment", say the two entrepreneurs.
They heard about National Fund for Social Entrepreneurship loans from their financial advisor, Towarzystwo Inwestycji Społeczno-Ekonomicznych (TISE) when they decided to create the cooperative back in 2017.
Image
Image
"Thanks to the funds obtained under the OWES project (a network connecting entrepreneurs from Poland with companies in Europe to strengthen and develop the social economy), our own funds and the EUR 22 000 National Fund for Social Entrepreneurship loan, we managed to rehabilitate the production and administrative parts of the building. We also fitted it with necessary equipment for milk processing as well as fully equipped social rooms for employees (kitchen, cloakroom and conference room)," says Honorata.
"We started the activity with only seven people, six of whom were long-term unemployed including one disabled person. We are now 11 full time employees".

Honorata Szatanik, Manager at Serowa Kraina social cooperative
The cooperative produces and sells natural, smoked and blue cheeses made of cows' milk as well as fruit and vegetable preserves and honeys from craft producers. It sells 5 000 litres of milk per month (versus 3 000 litres in 2019) in three cooperative retail outlets as well as in local markets.
"Since the outbreak of the COVID-19 pandemic, we have also developed mail-order sales, which are very successful among our customers, mainly city dwellers as well as Slovakian and Czechian tourists. Despite challenging times, 2020 will be the second year our cooperative will beat sales records", says Piotr.
"Despite challenging times, 2020 will be the second year our cooperative will beat sales records".
Image
Adjusting the product offer in exceptional circumstances
Following the COVID-19 outbreak and its impact on the social economy environment, Polish authorities quickly introduced adjustments to the National Fund for Social Entrepreneurship in order to improve the borrowing and repayment conditions for final beneficiaries (further loan interest rate reduction to 0%, extension of the repayment holiday as well as of the loan maturity, etc.).
"But changes in the outstanding loans can be introduced upon request only if a social enterprise can prove that the COVID-19 situation caused financial difficulties during the loan maturity or if similar problems could clearly materialise in the future", warns Aleksandra Dmitruk, Deputy Director at the Ministry of EU Funds and Regional Policy.
According to BGK (Bank Gospodarstwa Krajowego), appointed as the Fund of Funds manager, this is especially the case among entities operating in the field of education and childcare (approx. 30% of the loan portfolio) as well as in the HoReCa sector (Hotel, Restaurant and Café) (approx. 20% of the portfolio).
Aleksandra Kwiatkowska, Director of the Bureau of Financial Instruments Development at BGK indicates that more than 300 contracts have been modified so far helping most borrowers survive the first stage of the COVID-19 pandemic.
"The National Fund for Social Entrepreneurship support for SEEs has also been supplemented by other sorts of public assistance, such as liquidity loans funded from the reflows from the ESF pilot programme, grant from the Polish Development Fund (up to 50% of the loan), and special additional orders to SEEs commissioned by the Social Economy Support Centres", she explains while she adds: "For various financial intermediaries, the turn of the year will be crucial. They are already on the front line conducting a second round of negotiations on debt restructuring with borrowers".
These special conditions were initially set to be operational until 31 December 2020. Given that the country still faces difficult times, the duration of those adjustments will be extended until 30 June 2021.
Getting some much needed oxygen
Honorata welcomed those adjustments during the complete lockdown of the country mid-March. "During approximately two months, our cooperative lost its financial liquidity and had to struggle to survive by delaying consecutive payments. To save the business, all retail outlets were closed and the production was stopped. We also benefitted from a 6 months repayment delay in our TISE loan, obtained subsidies from the State Budget under the Anti-Crisis Shield, secured a EUR 1 117 loan granted from the state budget funds and were given three months relief in our Social Security contribution payments", remember Honorata and Piotr.
Starting from mid-April, keeping in mind the People Must Eat motto that has been motivating the cooperative to date, Serowa Kraina resumed its production.
At this stage, both managers remain positive on the future of the Cooperative: "our cooperative consistently achieves its sales plans and it is now better prepared for future pandemic wave(s). Bearing in mind that the pandemic situation evolves dynamically, we have limited all capital expenditures planned for the moment".
A promising take up
The horizon is also rather clear on the National Fund for Social Entrepreneurship fund's side. By the end of September 2020, the 849 loans disbursed by Towarzystwo Inwestycji Społeczno-Ekonomicznych (TISE), Fundusz Regionu Wałbrzyskiego (FRW) and Fundacja Rozwoju Przedsiębiorczości (FRP), the three partners of BGK have triggered the creation of 1 047 jobs. At the same time, the absorption level of National Fund for Social Entrepreneurship resources amounted to EUR 21.77 million, that equals to the use of nearly 85% of the funds transferred to BGK within the programme.
In terms of geographic distribution, Aleksandra Kwiatkowska from BGK indicates that National Fund for Social Entrepreneurship loans are very popular in the north of Poland, where social economy entities have already submitted applications covering 75% of accessible funds granted to a financial intermediary under the Right option (possibility of providing additional money when granting loans) in November 2020.
Image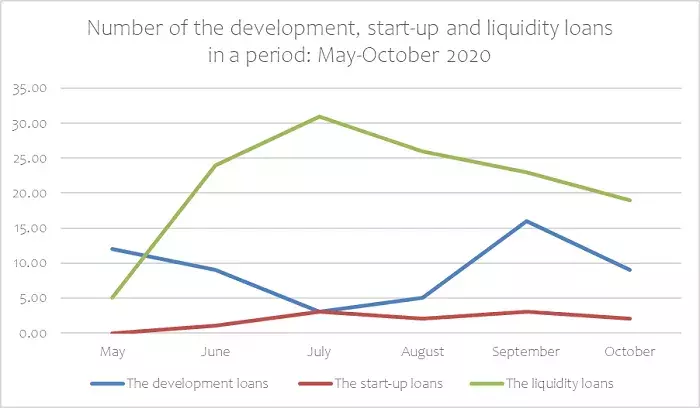 "Having experienced a National Fund for Social Entrepreneurship start-up loan, we definitely recommend this financial instrument to businesses working in our activity sector".

Honorata Szatanik and Piotr Stachulak, Managers at Serowa Kraina social cooperative