"You cannot be successful if you do not work with the best varieties", says Valentin Verzea with total conviction, a former banker, who started growing berries ten years ago in Sintesti, Southern Romania. Thanks to the financial backing of the EAFRD risk-sharing financial instrument
, hard work and passion, his farm is a successful business that delivered 90 tonnes of premium raspberries in 2022 to major supermarket chains in Romania.
Romania is a young market for berries. Valentin Verzea, who has travelled the major production spots all over Europe, is well aware of that reality and therefore decided to focus on local production. "This is my only chance to survive. I cannot compete with big players in markets like Spain, Portugal or the Netherlands", he explains.
Being small also has benefits. First, to sell his product, Mr. Verzea does not need to go through an intermediary. He therefore makes higher margins selling his product directly to supermarkets. Secondly, he suffers from no real competition given that local production is more and more valued by Romanian consumers, "who, according to Mr. Verzea, do not want to buy raspberries from Spain, Portugal or Morocco".
Finally, while supermarkets in Western Europe are looking for raspberries with a longer shelf life due to the size of the market, it takes Pades Berries only two days from picking to the buyer making his raspberries some of the freshest on the supermarket's shelves.
Image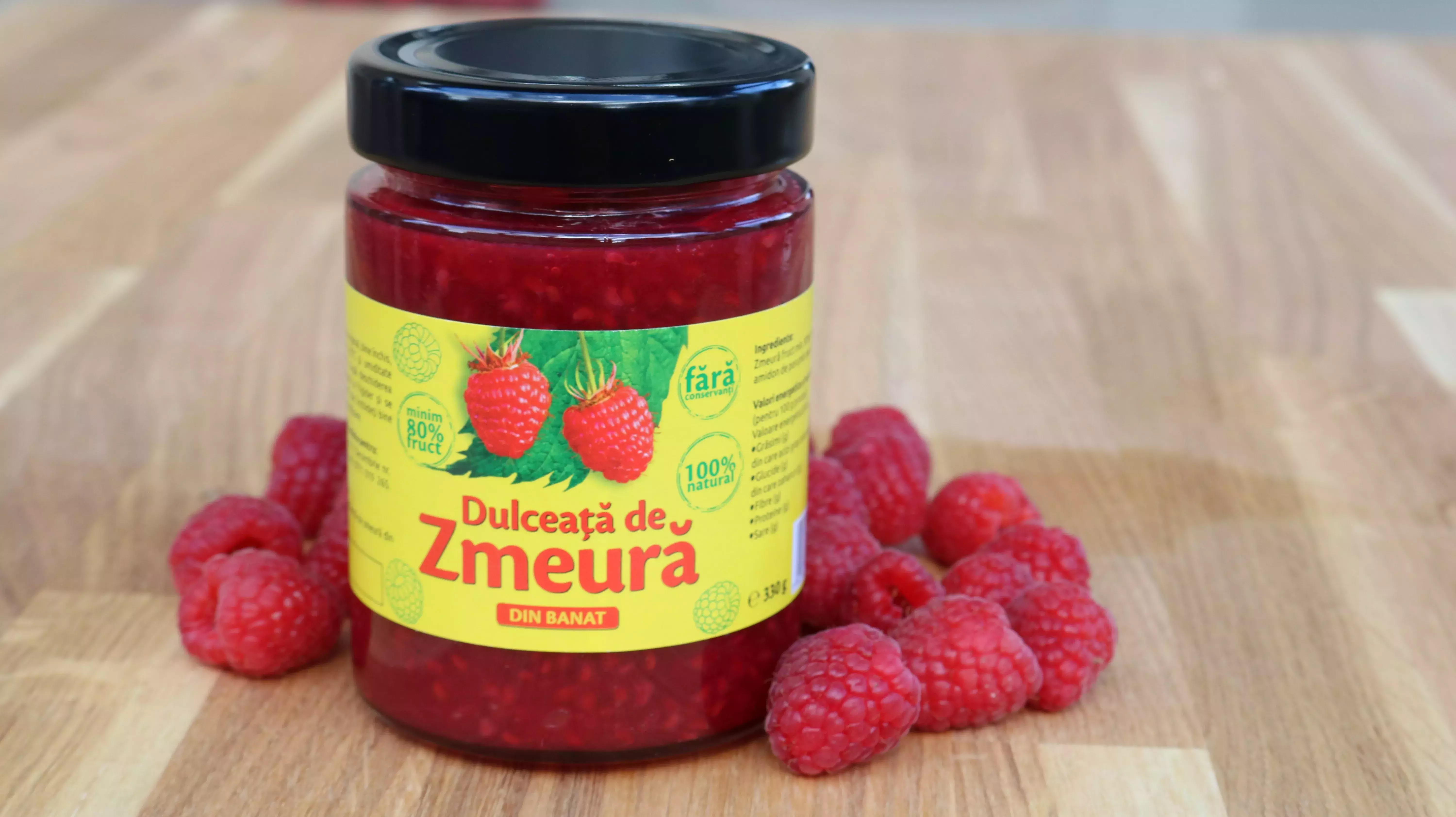 Today, despite turbulent start, the raspberry grower is a truly happy man with orders surpassing his production capacity threefold. Supported by a team of 10 permanent full-time employees and 70 seasonal pickers, he generally starts growing raspberries between mid-May until the end of November, sometimes longer, as it was the case in 2022, an exceptionally hot year.
Today, he has 13.5 hectares in production, against 2 when he first started back in 2013, with additional land available which he can lease at very short notice from local owners. And instead of selling the 10 tons of overripe fruits to processing companies for a very low price, he has started to produce his own premium raspberry jam.
An "essential" loan
Valentin's successful transition from bank manager to farmer was made possible thanks to a EUR 500 000 loan granted in 2021 under the EAFRD risk-sharing financial instrument. The loan was essential to the business' survival because financing agriculture in Romania is not easy due to the lack of specialised banks that finance the agricultural sector.
"I talked to over 20 banks and ended up with mine, Raiffeisen, ready to make an immediate offer. Even if the project was risky, my banker, who knew my raspberries were selling well had trust in my project. On the other hand, the financial instrument helped my bank to significantly reduce its risk as the loan was half covered by an EAFRD guarantee", recalls Valentin Verzea. Raiffeisen was able to make funds available at very short notice and that is precisely what Mr. Verzea needed to pay his suppliers. "Without this instrument, I would not be here today", he likes to stress.
Image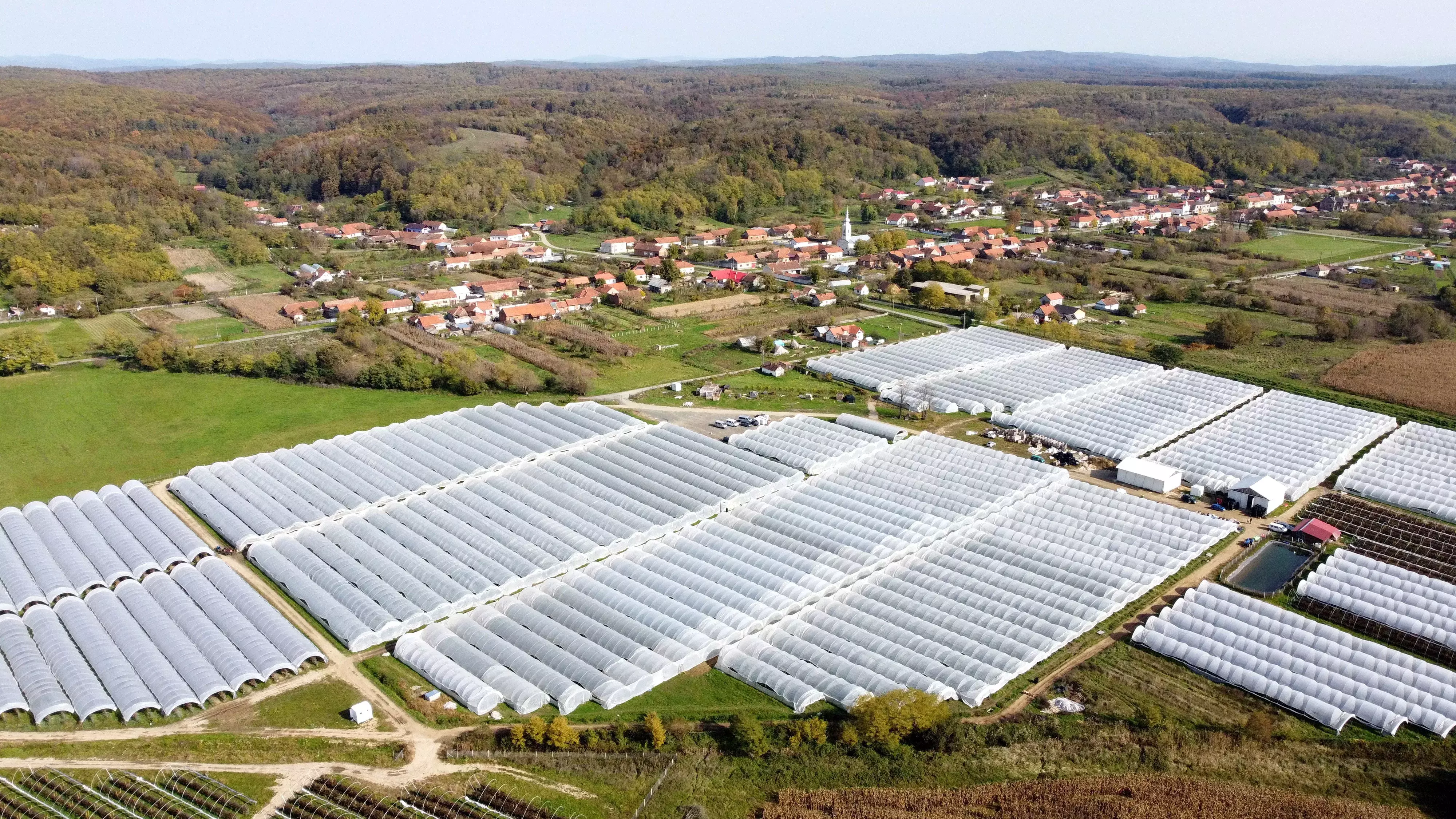 "As a raspberry farmer, I can put my past financial experience to good use. In addition, it is much more motivating to be one's own boss and work in a wonderful environment and with a great team".
Valentin Verzea, General Manager of Pades Berries.
"Through the EAFRD risk-sharing financial instrument, the farmer can have access to a loan that is affordable, easy and fast. When implementing an investment project, it is also necessary to cover working capital needs associated with the investment. It is very good that this financial instrument offers working capital that has to be linked to the investment but not necessarily granted at the same time as the investment", clarifies, Silvia-Bianca Chisulescu, SME Programme Expert for Raiffeisen Bank.
With this financing, Mr. Verzea was able to invest in new equipment, most importantly tunnels, which is some of the most expensive infrastructure on the farm (costing roughly EUR 30 000 per hectare), expand the irrigation network and upgrade the refrigerating facility.
The loan also allowed him to try a new direction, transitioning from soil production to pots and substrate, doubling production and improving quality.
Improving processes to answer growing demand
Valentin had the idea to grow his fruits in substrate after visiting production zones in Spain, Portugal, and the Netherlands. "It was a decisive moment because I saw raspberries grow in a highly professional way. I realised we could implement the model in Romania too because nobody else was doing it and Romania is the second largest market after Poland in Eastern Europe", he says. Today, he is an advocate of this growing process assuring that his raspberries are better than the ones grown in soil.
In terms of environmental practices, in addition to using substrate in order to better control his water and fertilizers consumption, Valentin Verzea uses bumble bees for pollination as well as natural predators to help his plants when they have any kind of bugs attacking them. He also works with corn and wheat producers nearby who collect and recycle his substrate and plants waste to make compost for their fields. To reduce his energy costs, namely for the refrigerating facility and the pumping system, Mr. Verzea plans to apply for a new project: "As we had a great experience with financial instruments, why not use them to invest in solar energy panels", he says.
Image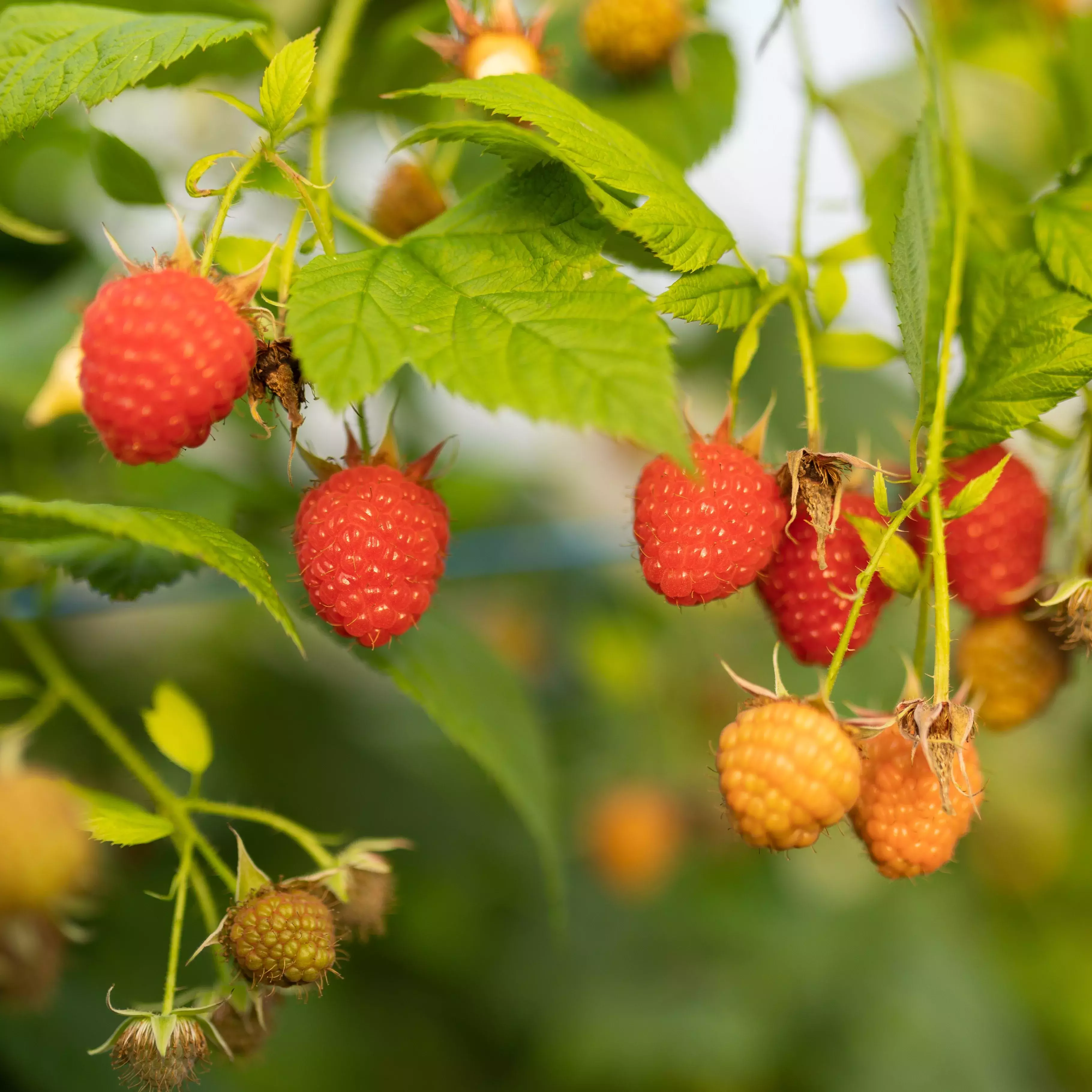 Image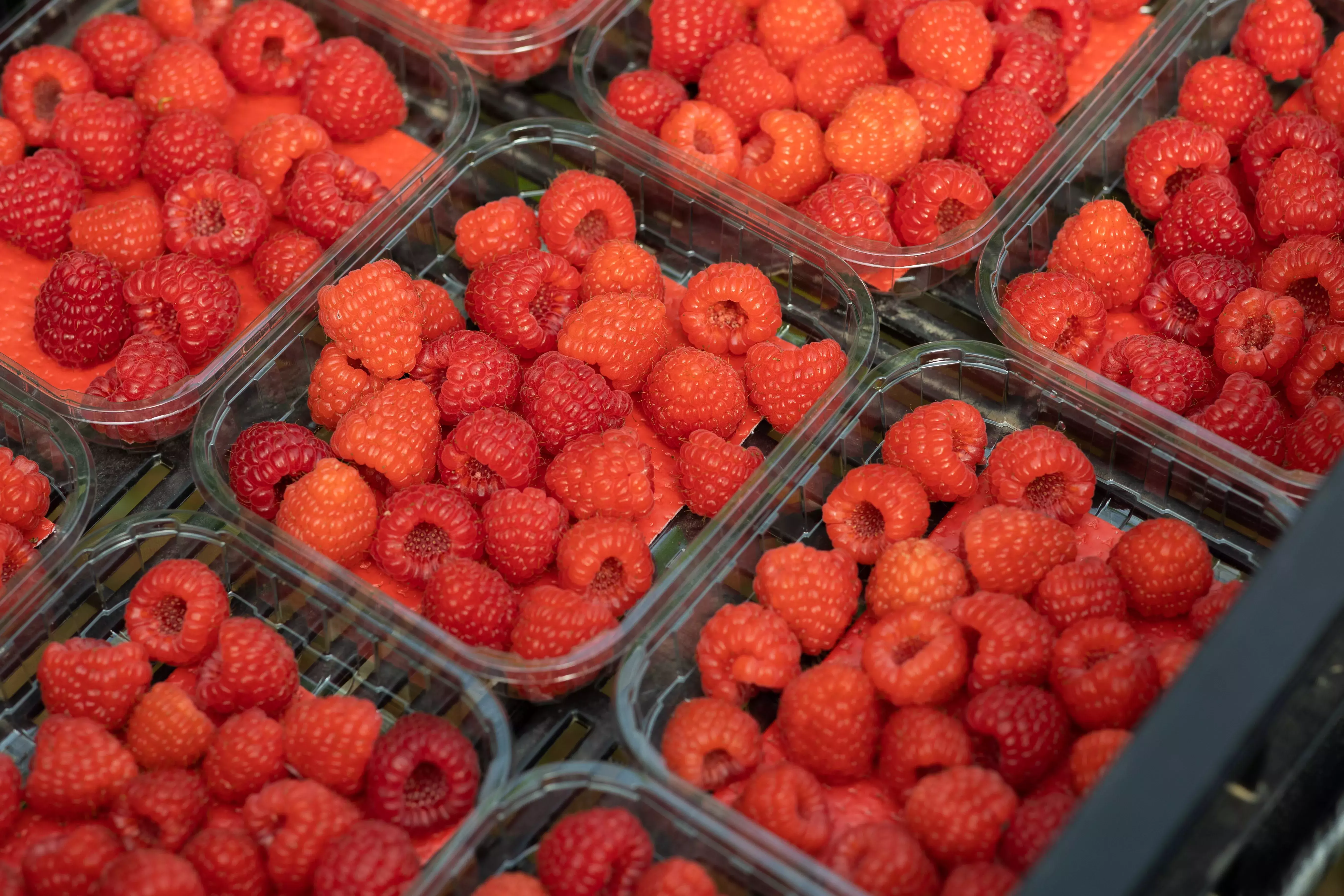 Profitable despite the war in Ukraine
Impacted by the war in Ukraine, Mr. Verzea remains amazingly positive: "We did not have much room to negotiate prices with our clients following the rise in energy prices and fertilizers, so we managed to become more efficient with the same staff. This year, we expect to be more productive and pick 200 tonnes versus 90 tonnes last year. With inflation, people have less money to spend on raspberries, so we need to pay a huge attention to quality".
About the EAFRD Risk Sharing Loan 2014-2020, Romania
The objective of the Portfolio Risk Sharing Loan (PRSL) is to overcome the reluctance of the banking system in Romania to lend to farmers, mainly due to a perception of higher risks when lending to the agriculture sector.
The PRSL reduces the cost of credit for final recipients compared to market rates and helps to generate loans which otherwise would not be approved. By June 2020, the financial instrument already had 357 final beneficiaries supported through loans totalling EUR 57.8 million.
For more information, have a read at the case study on the EAFRD Risk Sharing Loan 2014-2020 in Romania