The potential for investment in energy efficiency through financial instruments in the European Union
Executive summary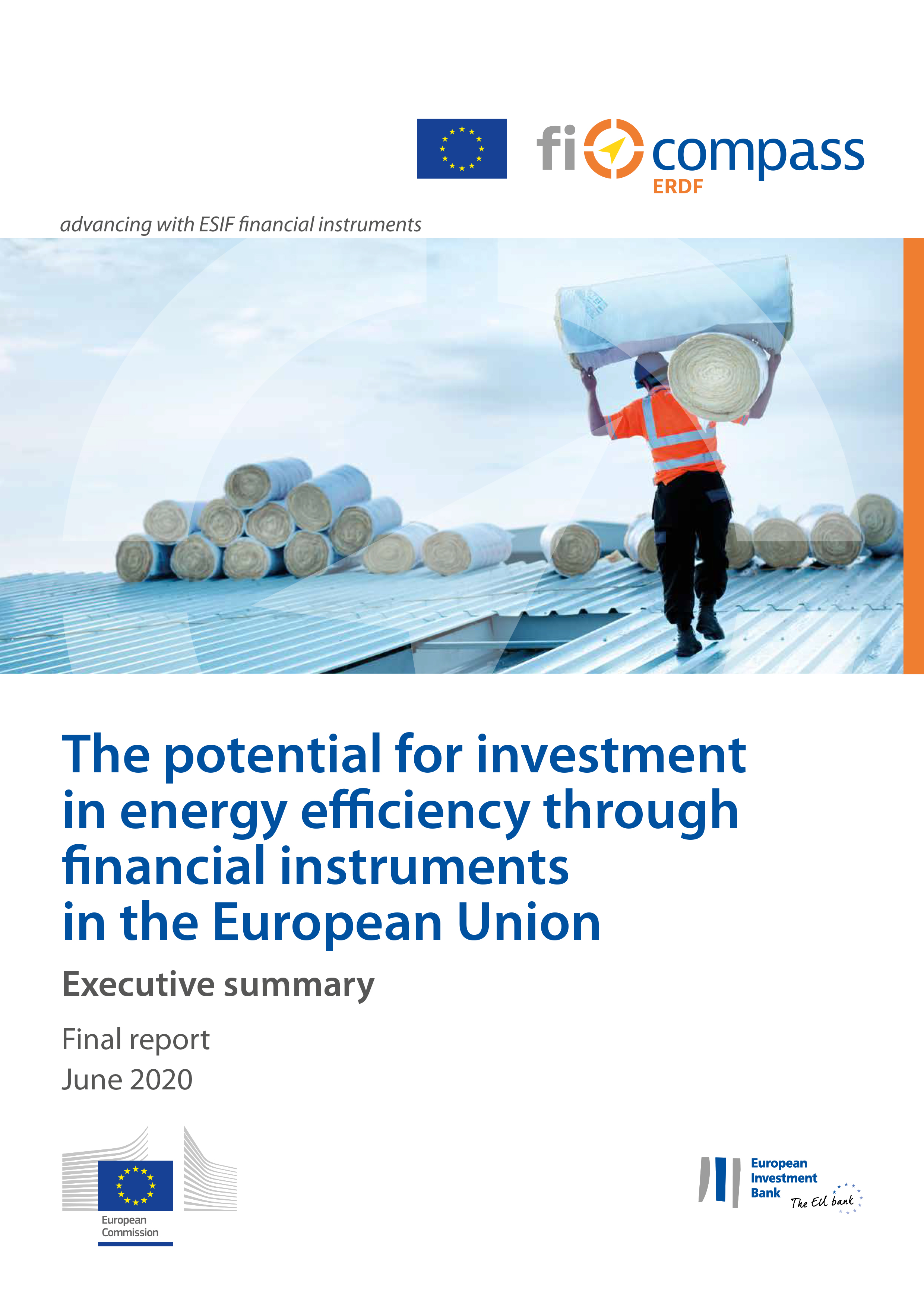 This report provides a summary of the potential for financial instruments in the energy efficiency sector in the 2021-2027 programming period. This report is based on analysis performed at Member State level and documents produced at both the Member State and the European Union (EU) level.
The European Green Deal provides a roadmap for making the EU's economy sustainable "by turning climate and environmental challenges into opportunities across all policy areas and making the transition just and inclusive for all."
The renovation of buildings to improve their energy efficiency will play an important role to help the EU and Member States to meet this objective and their commitments under the Paris Agreement.
The estimated funding gap for energy efficiency investments in the EU over the next decade is EUR 185 billion per annum. Financial instruments, which have the potential to leverage EU Funds to attract private co-investment, are critical tools that can help Member States to close this gap and deliver ambitious renovation programmes for housing, commercial and public buildings.
The report comprises:
The Executive summary which provides an overview of the challenges and opportunities for financial instruments to support energy efficiency investment in the 2021-2027 EU programming period;
The Member States analysis report which includes analysis of the key data in relation to the financing gap for energy efficiency in each of the 27 Member States
A more in-depth analysis for 10 Member States which have great potential to increase the use of financial instruments in this sector during the 2021-2027 programming period.
It is expected that the reports will be of assistance to managing authorities who are interested in developing financial instruments in this sector in the 2021-2027 programming period.
The Member States analysis report
Reports by country