Financial Instruments delivering ESI Funds, Sofia, 6 October 2015
Overview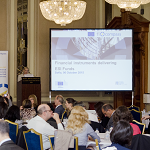 On 6 October 2015, financial instruments delivering ESI Funds were discussed at a seminar in Sofia. This seminar was part of a series of seminars conducted in 25 EU Member States.
Around 120 participants attended the seminar in Sofia. This shows a high interest in financial instruments. Following the opening speech by Ms Kordova, Director of the Monitoring of EU Funds Directorate in Bulgaria, practical experience on the use of financial instruments was presented. This included experience from the JESSICA implementation and the use of financial instruments to strengthen risk capital in Bulgaria. Looking beyond Bulgaria, a perspective on the use of EAFRD and EMFF financial instruments in Estonia was presented for the delegates in Sofia.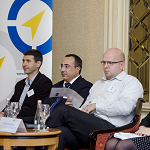 The European Commission's Directorate-General for Regional and Urban Policies presented key novelties and official guidance concerning ESIF financial instruments. This was complemented by a presentation by the European Investment Bank about how fi-compass can help Member States to advance with financial instruments.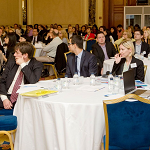 Two parallel workshops during the Sofia seminar focused on hands-on work following the life cycle of financial instruments - with a particular emphasis on the design phase. The participants discussed possible approaches and their own practical experience concerning a number of crucial issues in designing financial instruments, e.g. concerning the market assessment needed for the ex-ante assessment.
Overall, both speakers and participants stressed that there is a lot of potential for financial instruments in Bulgaria.
Title
Speakers

JESSICA implementation in Bulgaria Challenges and success stories

Tonya Sakarova, Managing Authority of "Regional Development" Operational Programme, Ministry of Regional Development and Public Works, Republic of Bulgaria

Financial Instruments with EAFRD/EMFF in Estonia

Madis Reinup, Member of the Board, Rural Development Foundation, Republic of Estonia

Risk capital for Bulgarian start-ups

Hristo Stoyanov, Mandate Manager, European Investment Fund
Daniel Tomov, co-founder and partner of Eleven Fund

Opportunities offered by the 2014-20 framework

Albena Taneva, European Commission (DG REGIO)
Oana-Andreea Dordain,European Commission (DG REGIO)

fi-compass advisory support

Pieter Coppens, European Investment Bank