Financial Instruments delivering ESI Funds, Malta, 25 January 2016
Overview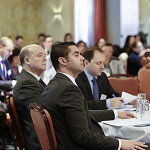 Picture: Hon. Ian Borg, Parliamentary Secretary, EU Funds and the EU Presidency 2017, Malta
On 25 January 2016, financial instruments delivering ESI Funds were discussed at a seminar in Malta. This seminar is a part of a series of national seminars that will have been conducted in almost all EU Member States by mid-April 2016.
Around 60 people participated in the event in Malta, including representatives from managing authorities and audit authorities, as well as from the banking and consultancy sectors.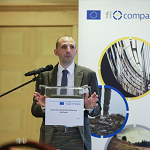 Picture: Jonathan Vassallo, Head of Managing Authority, Ministry for European Affairs and the Implementation of the Electoral Manifesto, Malta
The opening speech was given by Hon. Ian Borg, Parliamentary Secretariat for EU funds and the 2017 Presidency. Hon. Borg spoke about the importance of small family businesses in Malta and was hopeful about the support they can receive through ESIF funds. Following the opening speech, representatives from the European Commission presented the Investment Plan for Europe along with key novelties and official guidance concerning ESIF financial instruments. This was complemented by a presentation from the European Investment Bank on how fi-compass can support Member States to advance with financial instruments.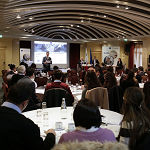 Picture: Event participants
Afterwards, participants' practical examples on financial instruments were presented including the Co-investment Instrument under the JEREMIE Initiative in Languedoc-Roussillon, the JESSICA Initiative in Italy, as well as an overview of the state of play for financial instruments in Malta. Participants were interested in the future of financial instruments in Malta, especially in light of the previous success of the JEREMIE initiative in the region. The delegates' discussions emphasised the potential for financial instruments to support new opportunities for job creation.
| | Title | Speakers | |
| --- | --- | --- | --- |
| | Opportunities offered by the 2014-20 framework | Joerg Lackenbauer and Ieva Zālīte, DG REGIO, European Commission | |
| | fi-compass advisory support | Bruno Robino, European Investment Bank | |
| | Financial Instruments in Malta – State of Play | Jonathan Vassallo, Head of Managing Authority, Ministry for European Affairs and the Implementation of the Electoral Manifesto, Malta | |
| | Co-investment Instrument under the JEREMIE Initiative in Languedoc-Roussillon (FR) | Alberto Schiavone, European Investment Fund | |
| | JESSICA initiative in Italy | Angela Murgia, European Investment Bank | |