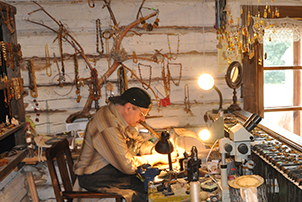 Known in the previous programming period as Joint Action to Support Microfinance Institutions in Europe (JASMINE), EaSI Technical Assistance involves a range of support activities for European microcredit providers. Now accessible under the umbrella of fi-compass EaSI Technical Assistance will help build up the institutional capacity of microcredit providers thanks to various forms of assistance including business development tools for the wider European microcredit sector.
EaSI Technical Assistance provided by fi-compass offers three strands of support:
An Institutional Assessment ("Assessment") or Microfinance Institutional Rating ("Rating") carried by an independent specialised service provider and supplemented by an assessment or rating report. This is followed by tailored trainings to the staff and management in line with the main findings of the Assessment or Rating Report;
Access to market development services such as workshops and seminars on microfinance related topics, and a helpdesk to lodge information requests on microfinance in Europe;
Advice to microcredit providers regarding the European Code of Good Conduct for Microcredit Provision by way of training and evaluation.
The Microfinance rules, regulations and advice event that took place in Bordeaux on 28 October 2015 is a good example of EaSI Technical Assistance. The conference programme featured presentations on the impact of microfinance on households but also on the development of microenterprises and entrepreneurship. A roundtable focused on how EU funds and regulations could help create concrete solutions for EU citizens. Case studies from the United Kingdom and Germany highlighted practical experiences from microcredit experts. Thanks to fi-compass, delegates were able raise their level of understanding of the framework for microcredit services in France and the EU.
The first EaSI Technical Assistance services will be offered to microcredit providers that have been selected following the Call for expression of interest launched by the European Investment Bank in March 2015.