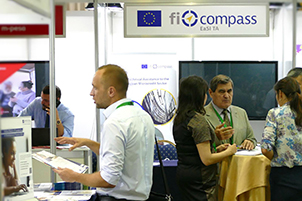 Under the second Call for Technical Assistance from the Employment and Social Innovation (EaSI TA) Programme, which opened several months ago, nine European Microcredit Providers (MCPs) from Albania, Bulgaria, Greece and Romania have been selected to benefit from technical assistance. These MCPs can opt to receive microfinance institutional rating and tailor-made technical assistance to improve the quality of their operations under the EaSI TA framework.
With this selection, the overall number of MCPs benefiting from the EaSI TA Programme has increased to 32, coming from 12 different European countries. This is a testimony to the potential of fi-compass EaSI TA to increase access to finance for vulnerable groups and micro-enterprises in the European region. 
If you represent a MCP (Greenfield microfinance institution, non-bank microcredit provider, guarantee granting institution and licensed bank) operating in one of the EU Member States or Albania, FYROM, Iceland, Montenegro, Norway, Serbia or Turkey, and are interested in improving your services and building institutional capacity, you should apply for one of the 25 available slots left as soon as possible, but not later than May 19th, 2017. All terms and conditions can be found on the fi-compass website and please use the following contact address easi.ta[at]fi-compass.eu for further information about the EaSI TA Call.