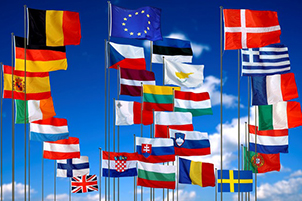 By the end of 2015, a total of almost EUR 16.9 billion of 2007-2013 Operational Programme (OP) resources was paid to more than 1000 financial instruments, of which around 75% was disbursed to final recipients, creating an estimated 140 000 jobs. These new figures covering the period up to the end of 2015 are available in the latest annual summary of data on the 2007-2013 financial engineering instruments by the European Commission.
The summary's content shows positive and encouraging evidence about the implementation of financial instruments that use the European Regional Development Fund (ERDF) and European Social Fund (ESF).  It reaffirms that financial instruments "represent a resource-efficient way of deploying EU resources in pursuit of European priorities in the context of the increasing scarcity of public resources." At the same time, the summary notes how instruments such as loan schemes, bank guarantees, and equity funds are "nevertheless not an end in themselves but rather a delivery mechanism for cohesion policy."
This new set of data reveals the significant differences that exist in performance between Member States' financial instruments. Sectoral variations are also reported between instruments targeting enterprises, urban development, and energy efficiency/renewables. The true picture for indicators such as disbursement rates or management costs and fees will become clearer as the instruments enter their winding-up and closure stages in 2017.  Partial performance data is also already available for the overall results, revealing that so far financial instruments have assisted 293 000 final recipients (72% of which were enterprises).
Examples of success stories are highlighted in the summary and these include financial instruments that have been featured as fi-compass case studies. For instance, the leverage potential of revolving funds is referred to in the summary by the fi-compass ERDF case study about Catalonia's JEREMIE holding fund. Performance figures in the report from a Lithuanian fi-compass case study (Entrepreneurship Promotion Fund) demonstrate that this ESF instrument created some 3 580 jobs by the end of 2015, and 84% of the funding was absorbed.
You can download the publication of this latest data set (and its country factsheet annexes) for all you need to know about the "progress made in financing and implementing financial engineering instruments reported by the managing authorities in accordance with Article 67(2)(j) of Council Regulation (EC) No 1083/2006."