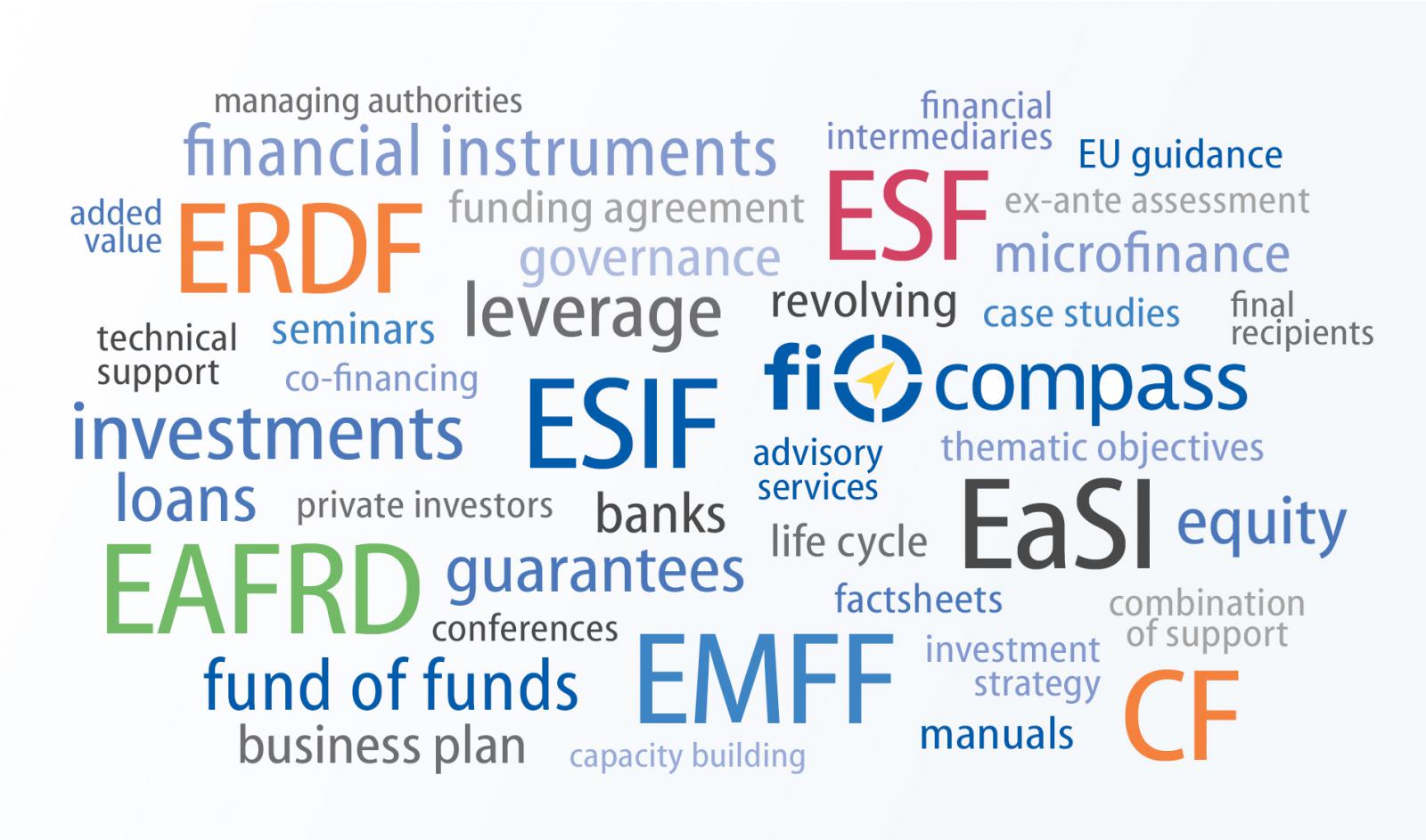 The new 2016-2018 work programme has been launched by fi-compass. The new advisory services build on the achievements of the first fi-compass work programme, which include a successful series of capacity building events and the publication of many new learning resources about European Structural and Investment Funds (ESIF) financial instruments, as well as the continuation of the Employment and Social Innovation programme technical assistance (EaSI TA).
Developing further the capacity of managing authorities and other ESIF stakeholders to design and to efficiently implement financial instruments remains the core focus for fi-compass, with follow-on advisory events and new publications in the pipeline.
Stefan Appel, the Head of the European Commission's Financial Instruments and International Financial Institutions Relations Unit at DG Regional and Urban Policy explains that: "During the first year of fi-compass activities considerable attention was paid to raise awareness among managing authorities about the merits of ESIF financial instruments. There was also an emphasis on building capacities necessary in the early life cycle stages of ESIF financial instruments."
"This new work programme for fi-compass builds on support that has been provided previously and will look in more detail at practical implementation issues. It also features workshops and events related to the relevant European Commission guidance."
Knowledge transfer
Targeted and thematic advice is becoming more prevalent for fi-compass as the knowhow on financial instruments and the scope for the implementation of specific financial instruments vary amongst managing authorities, meaning that their advisory needs are differentiated. 
"Experience shows that managing authorities can be typically interested in a specific sector or theme like SMEs, or the low carbon economy, or other topics within the ESIF thematic objectives," observes Frank Lee, Head of Division for the European Investment Bank's Advisory Services team on financial instruments. He continues, "We know that Member State authorities would like to learn more from the actual implementation experiences of their peers in the field, and how challenges in this respect were overcome. Public procurement and State aid challenges, for example, may be particularly interesting to highlight in this regard. Another area, where we see managing authorities and other stakeholders wanting to know more, is how to combine the ESIF resources with other EU funding, most notably from EIB Group under the EFSI guarantee."
"There is also increasing interest among financial Intermediaries for advice from their counterparts about issues such as applying for the management of a financial instrument and securing co-financing. Further information for these stakeholders could cover proven methods for assisting final recipients to prepare projects for financing, mobilise technical support and/or other resources to fund projects. Hence, the new thematic work being organised by fi-compass will bring together the main stakeholders involved with implementing ESIF instruments in order to allow them to discuss with each other their experiences, ideas, challenges and queries."
Another aspect of the new fi-compass work programme will see more detailed advice targeted towards individual Member State's interests in different life cycle stages of ESIF financial instruments. Bruno Robino, fi-compass team leader, notes how such targeted work reflects the needs identified by Member States and regions. "Introducing a more targeted approach aims to facilitate the set-up and implementation of financial instruments for countries which are keen to broaden their competence in a specific life cycle phase of financial instruments, on a specific topic or concerning issues of a specific stakeholder group."
"Knowledge transfer will be a key objective and the intention is to identify suitable cases from the 2014-2020 programming period in order to generate knowledge around a specific life cycle phase. Advice from fi-compass here could be tailored, where appropriate, to the specific needs in a Member State or region."
Much of the new fi-compass work programme has been prepared to be suitable for financial instruments from each of the ESI Funds. Specialised advice is also planned for particular sectors including for instance agriculture, SMEs, infrastructure, the social economy (including microfinance), climate action and fisheries.