Image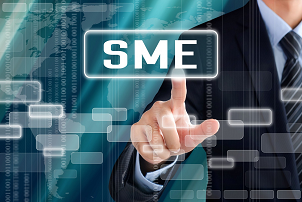 In the 2014-2020 programming period, the European Structural and Investment Funds (ESIF) are supporting 11 thematic objectives and financial instruments can be used in all of them. fi-compass provides a range of learning resources for managing authorities and other stakeholders involved in financial instruments' implementation that are targeted at specific thematic objectives.
'Thematic objective 3' (TO3) promotes the competitiveness of small and medium-sized enterprises (SMEs) and it remains the most popular area for the use of financial instruments. Resources available on the fi-compass website in this area include a thematic ex-ante assessment manual dedicated to TO3 as well as many case studies about financial instruments for SMEs. Two of these recently published case studies document ex-ante assessment progress in Slovakia and Scotland with TO3 financial instruments for the 2014-2020 programming period.
Due to the high levels of interest in ESIF financial instruments focused on SME competitiveness, fi-compass organised a dedicated workshop on the topic. It took place in Luxembourg on November 16 with objectives to help participants to learn from experts who had experience from implementing financial instruments targeting SMEs. Peer-to-peer discussions were thus promoted between speakers and other participants on issues such as how to deal with technical challenges faced during the design, set-up, and implementation of financial instruments addressing SME needs for access to finance in the different stages of their development. Some 60 participants from 18 Member States came together to share their experience and take advantage of the possibility for such peer-to-peer learning and networking.
This TO3 thematic workshop was based on two distinct cases. Firstly, representatives of the managing authority, intermediate body and fund manager for Access to Finance Solutions for SMEs in Northern Ireland shared their experience of SME risk capital financial instruments that are already at an advanced stage of implementation. This was followed by presentations about the EstFund in Estonia from KredEx, representing the EstFund investment committee, and the European Investment Fund (EIF) as fund of funds manager.
Topics covered during the presentation included information about EstFund's provision of a 'Venture Capital Fund', an 'Expansion Capital Fund', and a 'Business Angels Co-Investment Fund'. Their advice highlighted opportunities from combining ESIF and the European Fund for Strategic Investments (EFSI) to support SMEs (e.g. encouraging co-investment and increasing leverage possibilities). Participants also heard how the involvement of the European Investment Bank (EIB) Group, can give private investors additional confidence (especially in a relatively small market like Estonia's).
The workshop provided the opportunity for participants to share experiences from different life cycle stages of ESIF financial instruments. Knowhow exchanged during the event's discussions included practical information about: State aid and procurement; targeting final recipients by sector or geographical location; the implications of the fund size; effective marketing; the benefits of starting early; coordination between stakeholders; and on-going  investors' involvement. Many of these topics were also discussed further between delegates and experts from the EIB Group and European Commission during the workshop's networking sessions.
See the TO3 workshop's past event page for full details about this fi-compass thematic event and its outcomes.