Image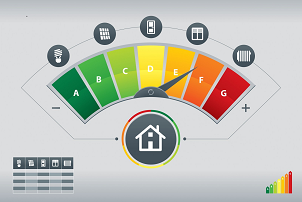 Learning resources provided by fi-compass are designed to help managing authorities and other stakeholders involved in implementing financial instruments through the European Structural and Investment Funds (ESIF)  This includes specific fi-compass resources designed for financial instruments that focus on ESIF 'Thematic Objective 4' (TO4), supporting the shift towards a low carbon economy in all sectors. Energy efficiency measures can play a key role in this shift because efficiency generates savings and financial instruments can therefore offer useful opportunities for Member States to encourage investments in energy efficiency projects.
In addition to the ex-ante assessment manual dedicated to TO4, fi-compass case studies have reviewed financial instruments supporting energy efficiency, in Poland, Slovakia, Estonia, and the UK.  To complement these resources, fi-compass launched a programme of thematic based events, starting with a workshop on 'Financial instruments for energy efficiency in the programming period 2014-2020', that was held in Vienna on 20 October 2016. This workshop brought together participants from 16 Member States to freely exchange their know-how, through networking and peer-to-peer learning based around case studies.
Both case studies presented at the workshop involved financial instruments for energy efficiency. The first presentation focused on combining ESIF with support from the European Fund for Strategic Investments (EFSI). This ESIF-EFSI Regional Investment Platform finances projects for the Third Industrial Revolution in Region Hauts-de-France and the case study highlighted how such an 'investment platform' channels financial contributions from different sources into projects within the region. The financial instrument is focused on developing small and medium-sized enterprises in the region with projects related to the low carbon economy.
A second case study session at the TO4 workshop covered the Lithuanian Housing Renovation Fund. It highlighted this Fund's extensive experience of enhancing public resources through financial instruments that encourage owner-led renovations of multi-apartment buildings. The fi-compass audience learnt about how such loan schemes can successfully benefit many thousands of households by: improving living standards (via investments in energy efficiency; boosting the construction sector; and, at the same time, encouraging diversification of energy suppliers. The latter can improve competition between energy suppliers and can have positive knock-on benefits for energy consumers
Active question and answer sessions at the Vienna TO4 workshop explored topics such as coordination between the managing authority and the fund manager, repayable technical assistance, the selection of the fund manager and projects, eligibility and performance criteria, combining loans with grants, and also additional impacts.
In addition to the main TO4 workshop in Vienna, fi-compass also organised a special advisory seminar in Zagreb at the beginning of December. This provided information about a financial instrument case study from JESSICA Sardinia, which highlighted the instrument's support for a large variety of energy efficiency projects. Discussions during the Zagreb meeting also included advice about making financial instruments attractive to encourage co-investment from banks, and how to deal with some State aid issues
See the TO4 workshops past event page for full details about our fi-compass thematic event featuring TO4.