Microfinance support for Portugal from fi-compass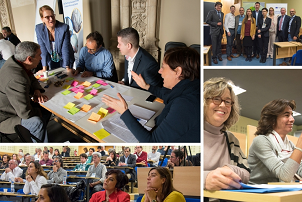 Our fi-compass EaSI TA advisory services organised three workshops in Portugal during the Ethical and Solidarity Finance Forum (FFES III). More than 160 people participated representing Portuguese stakeholders involved in ethical and solidarity financing. The three EaSI TA workshops focused on raising awareness about the ethical and solidarity financing environment as well as related financing gaps in Portugal.
Workshop content also familiarised the audience with mechanisms and entities at a European level that promote and support the implementation of microfinance, such as the EaSI Programme with its Technical Assistance and Financial Instruments components. In addition, the participants benefitted from presentations of best practices from different European microfinance institutions, which together with a discussion around the legal and regulatory framework for microfinance in Europe gave many examples to the local actors of the future direction for the development of a microfinance industry in Portugal.