Image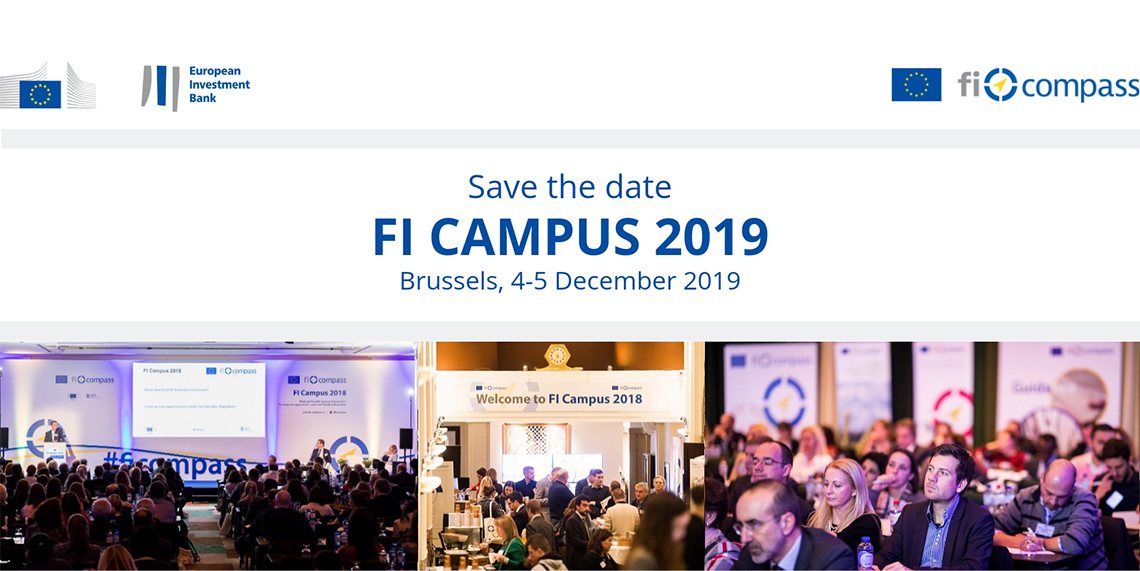 We are pleased to announce the date of FI Campus 2019, the flagship event of fi-compass. The event, in its third edition, will take place on two consecutive days on 4 and 5 December 2019 at Crowne Plaza - Le Palace in Brussels.
FI Campus 2019 will welcome up to 400 delegates from ESIF managing authorities, financial intermediaries and other organisations involved in the deployment of ESIF financial instruments across the EU.
The comprehensive programme for the event will be published on the fi-compass website in the coming months and we will announce via email once the online registrations start.
FI Campus will offer also this year a wide range of information sessions and interactive formats on different practical topics related to financial instruments under ESIF. Participants will be able to choose among a number of parallel sessions and create their own individual learning curricula according to their preferences. They will also have the opportunity to discuss and network with fellow financial instruments practitioners from other Member States and regions as well as with experts from the European Commission and European Investment Bank Group.
Get inspired to attend FI Campus 2019 by watching our FI Campus 2018 summary video below and visiting the FI Campus 2017 and FI Campus 2018 pages.