Image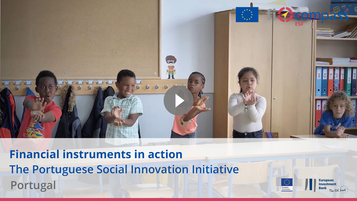 Portugal Inovação Social is an ESF initiative that is contributing to build up a healthy social economy ecosystem in Portugal. Through its different tools, Portugal Inovação Social delivers to social investors and social service providers a balanced mix of support which is composed of grants, financial instruments and technical assistance.
You can hear from the practitioners how the combination of grants and financial instruments can support the growth of the social enterprises in Portugal, and how Social Impact Bonds can test the scalability of cutting-edge solutions to societal challenges.
Watch the video case study here.