Image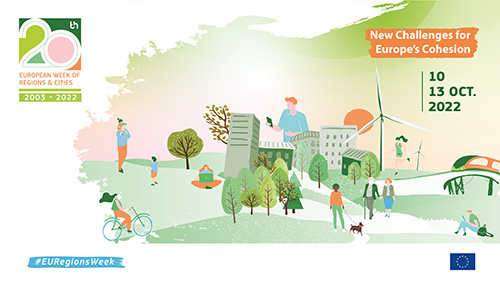 fi-compass partners, the European Commission DG REGIO and the EIB have announced a session on financing the green transition, to be presented on Tuesday, October 11, 2022 between 11:30 and 13:00 (CET) as part of the European Week of Regions and Cities.
The interactive online session will explore how financial instruments under cohesion policy are an effective mechanism to promote green goals with limited public resources, from supporting energy efficiency renovations to financing innovative energy solutions. In this workshop, DG REGIO and the EIB Group will be showcasing some primary examples of how financial instruments can help deliver the policy objectives of the European Green Deal in your region.
In order to achieve the ambitions of the European Green Deal significant investments are needed, with the private sector and national governments set to play a key role. This requires consistent strategies, innovative regulatory frameworks and smart instruments. A solid governance framework is crucial to ensure that decision-makers are accountable to future generations.
Oana Dordain, Deputy Head of Unit at the European Commission - DG REGIO, will moderate the session.
Be part of the discussion and register for the session here: https://eu.app.swapcard.com/event/euregionsweek-2022