Image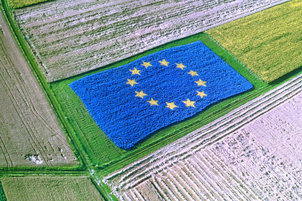 A recently completed fi-compass study about financial instruments for the European Agricultural Fund for Rural Development (EAFRD) provides new insight about the potential of flexible financial products for the agricultural sector in the EU. The study explored options for addressing economic challenges that are faced by EU farmers during times of price volatility. Such unexpected changes in market conditions, create uncertainty which increases the risks both for farmers seeking finance and for financial institutions providing such finance.
Uncertainty may impact a lender's risk assessment and result in price mark-ups and/or other requirements such as higher than normal collateral. Furthermore, a farmer may be discouraged from undertaking activities or investments due to unpredictable revenue streams, non-existent or highly-priced insurance, or because income support tools are not always available to mitigate risks related to price volatility.
These circumstances may lead to sub-optimal investment decisions in agriculture, which suggests that EAFRD support through financial instruments for new flexi products could help. For this reason, DG AGRI and the European Investment Bank in the context of fi-compass, initiated a study to investigate the feasibility, possible value added and scope of flexible financial instruments responsive to market fluctuations, to address sub-optimal investment conditions and contribute to rural development policy implementation.
Initial work during the study focused on the dairy sector in three Member States (France, Ireland and Italy) and revealed that interest in market responsive financial products seems to have already translated into practice. There are diverse 'flexible' loans on the market, although with different levels of specialisation and complexity. These products have often been developed without any public support. The study findings suggest that public support may help to further improve the conditions of existing market responsive financial products and make such products available to more than just dairy farmers in some countries, including in Member States where similar lending schemes are not yet available.
Findings from the field
A second study phase extended the previous analysis by screening 216 financial intermediaries in the EU and focusing on the lending behaviour and schemes of 43 of them with a strong interest in financing agriculture, in 16 Member States. The second report evaluates the lending schemes where flexible conditions were applied and summarises their major key elements as well as the necessary farm characteristics.
Further conclusions highlight needs and interests for these products among EU financial intermediaries, as well as evaluate the potential for EAFRD financial instruments to support such products.
The study is available for downloading and sharing in two documents on the fi-compass website's library:
• An agricultural-focused EAFRD financial instrument providing market responsive financial products
• Flexible financial products for the agricultural sector in the EU
See also the fi-compass EAFRD webpage for further information about financial instruments that support Europe's rural economy.