Image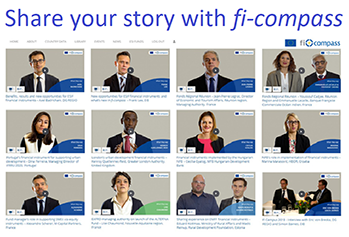 We are very pleased to launch the 'fi-compass Showcase 2019'.
This campaign was announced for the first time in the headline Beacon article about the fi-compass Country Pages in April 2019. It aims to collect and publish stories about ESIF financial instruments and the projects they finance in different Member States on the fi-compass Country Pages and via our social media channels.
We want your help to share with us your success stories by sending us short stories about your experiences.
Who can participate and what should be the story about?
The participation in the 'fi-compass Showcase 2019' is open to all. Anyone with a story to share is welcome to contribute. We want to hear from managing authorities, intermediate bodies, fund of funds, financial intermediaries, final recipients and any other stakeholders involved in financial instruments under all types of ESI Funds (ERDF, CF, ESF, EAFRD and EMFF).
The story can address the financial instrument's objectives, its implementation process and/or its results, for instance by describing one or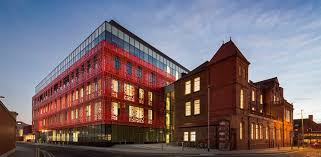 more projects supported by the instrument. Your input can include short interviews with involved parties, presenting their perspective and contributions to make the financial instrument work.
The inputs do not need to be in the quality of a Hollywood blockbuster or an academic paper. We especially welcome spontaneous videos recorded directly by you, e.g. with your own mobile phone. For inspiration, our colleague Desmond Gardner from the fi-compass team prepared a short example video about Manchester's Citylabs building which was co-financed with the JESSICA Evergreen Fund.
What types of stories can you submit?
You are invited to submit your story in one or more of the following ways: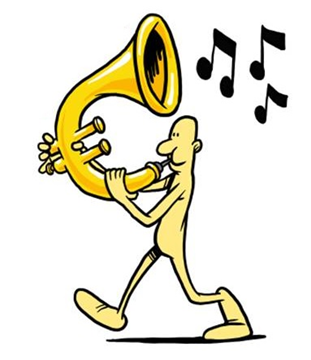 A short video story of ca. 1-5 minutes length, in mov, mp4 or another common video format, recorded by you for instance with your own mobile phone
A photo story with ca. 3-10 pictures. The photographs should be in high-resolution; with a description (max. 100 words each) explaining what each picture is showing. The pictures should be put in the order of the story
A short article of up to 500 words. The article should be supported by at least 1 photograph (high-resolution; with a title each, explaining what the picture is showing) and/or further promotional materials such as for example a brochure about the ESIF financial instrument
A presentation of up to 10 slides. This can be a pdf file, including text information about the financial instrument as well as pictures
An infographic or poster.
The stories should be submitted in English or in your national language, with English translation / subtitles.
Until when can you submit your stories?
The deadline for submission of inputs was Monday, 11 November 2019. Submissions are now closed.
How to submit your stories?
Inputs of up to 10MB size may be submitted by email to submissions@fi-compass.eu.
You can share with us inputs of bigger size (e.g. video files) through a common file sharing platform of your choice (such as Dropbox or iCloud).
Please consult this technical instructions document in case you need support how to share video files recorded with your mobile device through such platforms. In case of further technical questions, please do not hesitate to contact webmaster@fi-compass.eu.
Any questions about the 'fi-compass Showcase 2019' can be sent to submissions@fi-compass.eu.
We look forward to your inputs and welcome you to share the information about the 'fi-compass Showcase 2019' also with your colleagues.