Image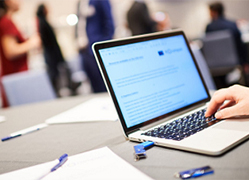 All managing authorities using European Structural and Investment Funds (ESIF) are required by Article 46 of the Common Provisions Regulation (CPR) to send to the European Commission a specific report covering their operations comprising ESIF financial instruments.
The new 2021 update of the annotated template for reporting on financial instruments is available here on the fi-compass website.
This updated version from April 2021 replaces the previous versions from 2017 and 2020.
The limited amendments introduced in the current 2021 update concern clarifications of the aspects which were causing the most common quality of data issues for the annual summaries, as well as some small additions explaining how to report on REACT-EU.
Managing authorities are welcome to make use of the updated template already in the upcoming summaries, but given the approaching deadline and nature of the update which only clarified existing approach there is no need for an update of the annual reports which were already prepared.