FI Campus event, 29 November – 1 December 2017, Brussels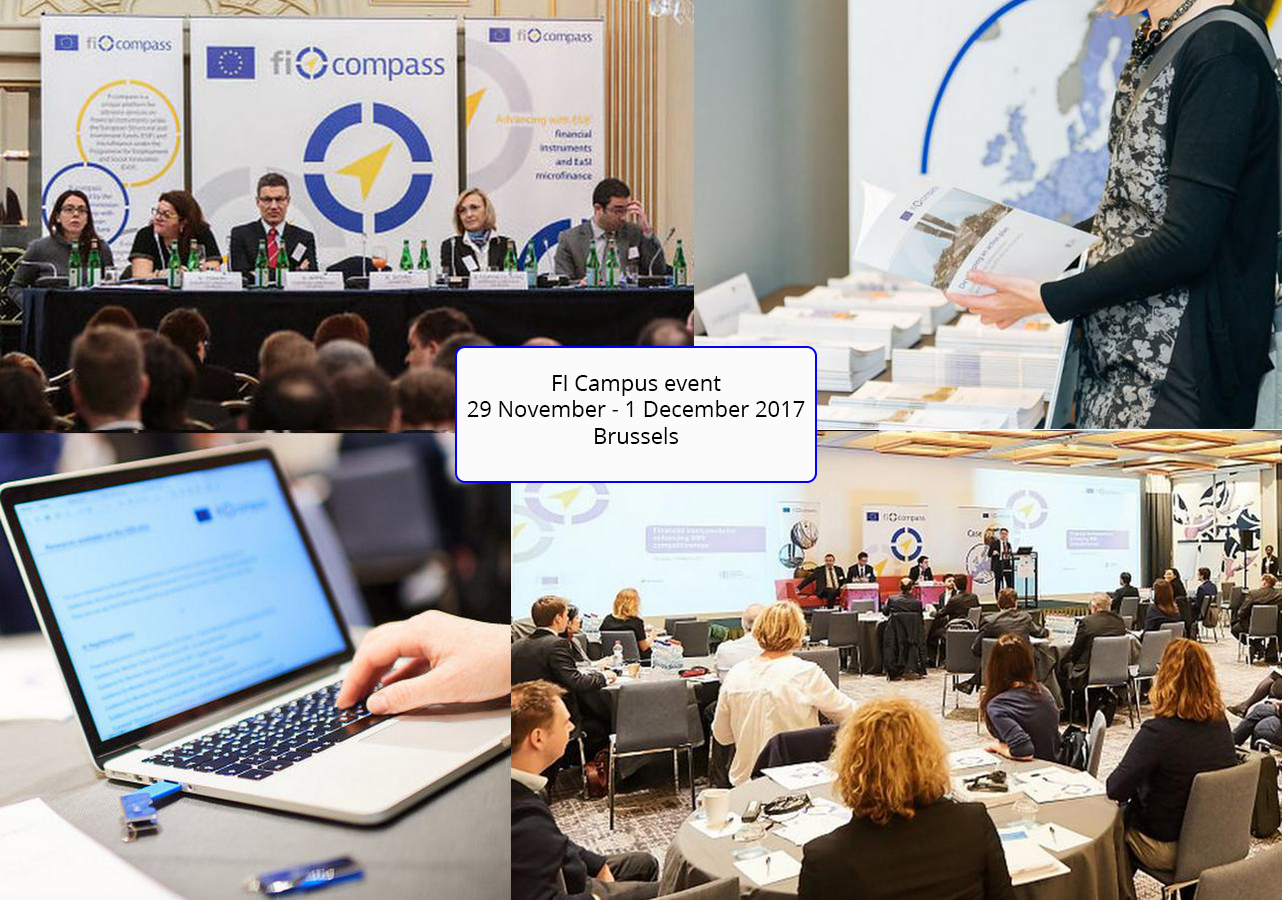 Save the date for the fi-compass event of the year:
fi-compass is pleased to announce the FI Campus event that will take place on 29 November – 1 December 2017 in Brussels. We encourage you to save this date in your calendars.
FI Campus is a 3-day event for all ESIF financial instruments practitioners from across the EU. It is organised by the European Commission and the European Investment Bank (EIB).
FI Campus will offer a comprehensive programme, including information sessions and interactive workshops covering:
EC Regulatory Guidance for ESIF financial instruments, presented by Commission experts,
Case studies sharing experiences of the implementation of ESIF financial instruments 2014-2020 in different Member States and regions for a number of Thematic Objectives, presented by managing authorities and other involved stakeholders,
Market practices, e.g. in equity or project development.
FI Campus participants will have the opportunity to create their own individual learning curricula, choosing from parallel sessions those of their particular interest.
There will also be ample opportunities to network and exchange experiences among the participants and invited experts.
Audience
Up to 300 participants interested in ESIF financial instruments, in particular:
ESIF authorities directly involved or considering to become involved in the implementation of ESIF financial instruments, as well as
Bodies implementing or considering to implement financial instruments under ESIF programmes and financial intermediaries.
Agenda of the event
A more detailed FI Campus programme will be published beginning of October 2017.
Language
The event language will be English.
Registrations
Online registrations will be opened beginning of October.
If you have any questions about this event, please contact events@fi-compass.eu.
We look very much forward to seeing you soon at the FI Campus in Brussels.
Date:
Wed, Nov 29, 2017
to
Fri, Dec 1, 2017
Address:
Crowne Plaza Brussels – Le Palace, Rue Gineste 3, 1210 Brussels, Belgium