Second fi-compass ESF Conference 'Financial instruments funded by the European Social Fund – Boosting social impact', 8–9 March 2018, Brussels
Overview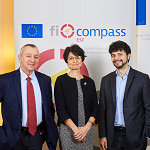 Picture: Mr Georgi Pirinski, Member of the European Parliament; Ms Marianne Thyssen, European Commissioner for Employment, Social Affairs, Skills and Labour Mobility; Mr Brando Benifei, Member of the European Parliament
On 8 and 9 March 2018 in Brussels, the European Commission, Directorate-General for Employment, Social Affairs and Inclusion (DG EMPL), supported by the European Investment Bank (EIB), organised the Second fi-compass ESF Conference with the title 'Financial instruments funded by the European Social Fund – Boosting social impact'. The conference attracted approximately 200 delegates from 21 Member States, including representatives from European Social Fund (ESF) managing authorities, financial intermediaries and other ESF stakeholders, willing to learn and share experience about social impact financing and ESF financial instruments.
The two-day conference was opened by Marianne Thyssen, European Commissioner for Employment, Social Affairs, Skills and Labour Mobility, who highlighted the importance of investing in people and the need to structure investment platforms for social impact investment: "Grants and subsidies are no longer sufficient to address social issues. Financial instruments and the European Fund for Strategic Investments should also play a role. These instruments do not replace grant support provided by the European Social Fund for social investments: they complement them." This was followed by opening statements from Georgi Pirinski and Brando Benifei, Members of the European Parliament.
Conference day 1 – Boosting social impact in the main focus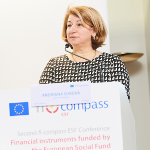 Picture: Ms Andriana Sukova, Deputy-Director General, DG Employment, Social Affairs and Inclusion, European Commission
The sessions of day 1 of the conference had a strong emphasis on how boosting social impact can contribute to making policies more responsive to social change. In order to set the scene for this main topic of the conference, reasons why boosting social impact is nowadays so important were discussed by three keynote speakers: Professor Miguel Poiares Maduro, Director of the School of Transnational Governance, European University Institute, Madeleine Clarke, Chair of the Board of Directors, European Venture Philanthropy Association (EVPA), and Filippo Addarii, CEO, PlusValue. Common themes included the influence of public policy on social impact financing as well as valid mechanisms to measure achievements towards defined objectives.
The EU plays an increasingly important role in supporting social impact financing. Andriana Sukova, Deputy-Director General, DG EMPL, opened the session 'The role of the EU in social impact financing' with a comprehensive overview of good practices and positive examples of social impact financing under the ESF, for instance from Italy and Poland. The session included contributions from Krzysztof Balon, Vice-President, Section for Employment, Social Affairs and Citizenship, European Economic and Social Committee (EESC), Luis Fau Sebastian, Deputy Head of Unit, DG Economic and Financial Affairs (DG ECFIN), European Commission, Simon Barnes, Director of Advisory Department, EIB and Ulrich Grabenwarter, Deputy Director, Equity Investment, European Investment Fund. Panellists highlighted that the social sector is a complex world, but support from the EU is available.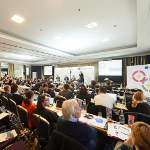 Picture: Event overview
The topic of social impact investing was further deepened in a panel moderated by Frank Lee, Head of Financial Instruments Division, EIB, with the participation of Tomas Bokström, RISE (Research Institutes of Sweden), Mika Pyykkö, The Finnish Innovation Fund Sitra, and François de Borchgrave, KOIS Invest, Belgium. The panelists discussed how social outcomes contracting is being undertaken in their countries and regions, which social areas and projects are addressed, how the payment by results works in practice, how to achieve the buy-in of authorities for such financing and whether they see that this model could be used on a wider scale in the EU in the future. 
In the last session of day 1 participants received practical insights into innovative financing in the EU. In the panel moderated by Bruno Robino, Head of fi-compass, EIB, speakers from four organisations from across the EU shared with participants their experiences and views on the future of innovative financing instruments. The panel included Luk Zelderloo, Secretary-General, European Association of Service providers for Persons with Disabilities (EASPD), Oliver Gajda, Executive Director, European Crowdfunding Network, Adriano Pallaro, Responsible for international funding and member of the General Management of Banca Etica, Italy, and Laura Catana, Ashoka.
During the closing remarks of the first day, Mr Jader Canè from DG EMPL highlighted the increasing importance of social impact financing, and he summarised the opportunities for financial instruments offered by the ESF framework in the 2014-2020 programming period.
Conference day 2 – Emphasis on financial instruments co-financed with ESF in 2014-2020
On day 2 of the conference, participants had the opportunity to hear examples of using ESF financial resources for promoting self-employment and entrepreneurship through microfinance and to support social entrepreneurship and social inclusion.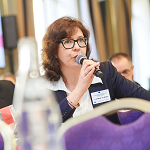 Picture: Q&A and peer-to-peer discussion
The first session focused on how self-employment and entrepreneurship can be promoted through microfinance. Roberto Estelles Colom, DG EMPL, presented to participants the support provided by the EU programme for Employment and Social Innovation (EaSI) 2014-2020. Nicola Benaglio, European Microfinance Network (EMN) gave comprehensive insights into the support available for entrepreneurs and the self-employed through microfinance in Europe. Rūta Dapkute, managing authority, Lithuania shared experiences with participants from the Entrepreneurship Promotion Fund 2014-2020. A fi-compass case study explaining this instrument's operations during the previous programming period is available here. Finally, Laura Penna, Deputy Head of Social Impact Bank, UniCredit, Italy, discussed UniCredit's practical experiences with social impact banking. The session concluded with a question and answer (Q&A) session which participants used to gain further information from the speakers about the session topic.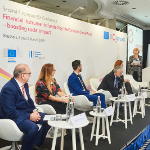 Picture: Mr Dimitar Cherkezov, Head of Unit, EU Operational Programmes, Fund Manager of Financial Instruments in Bulgaria (FMFIB); Ms Lilia Stoyanovich, managing authority, Ministry of Labour and Social Policy, Bulgaria; Mr Gabriele Pazzola, managing authority of the ESF Regional OP, Sardinia, Italy; Mr Luca Galassi, managing authority of the ESF Regional OP, Sardinia, Italy; Ms Aleksandra Dmitruk, managing authority, Poland
In the session focusing on supporting social entrepreneurship and social inclusion through ESF financial instruments, participants had an opportunity to hear from experts from a number of Member States directly involved in the implementation of such instruments on the ground about their practical experiences and lessons learned. The example of an ESF financial instrument supporting social entrepreneurship in Poland was presented by Aleksandra Dmitruk, managing authority, Poland. The fi-compass case study about this instrument in the previous programming period is published here. Insights into the implementation of innovative financial instruments and implementation of social impact investing in the Sardinia region in Italy were shared by Luca Galassi and Gabriele Pazzola, managing authority of the ESF Regional Operational Programme (OP), Sardinia, Italy. Lilia Stoyanovich, managing authority, Ministry of Labour and Social Policy, Bulgaria explained to participants the state of play of implementation of the ESF financial instrument in support of Social Entrepreneurship Human Resources Development OP 2014-2020 in Bulgaria. Dimitar Cherkezov, Head of Unit, EU Operational Programmes, Fund Manager of Financial Instruments in Bulgaria (FMFIB) explained to participants the functioning of the Risk Sharing Microfinance Facility OPHRD 2014-2020. In the Q&A session following the presentations participants used the opportunity to exchange with the speakers and to discuss technical questions.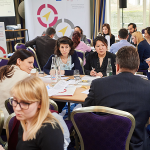 Picture: FI-Lab: Brainteaser session – State aid and financial instruments
The afternoon of day 2 included two parallel interactive FI-Lab sessions on practical topics related to the conference's main themes. The session 'How much impact do you expect from microfinance?' was facilitated by Andrea Da Pozzo, DG EMPL, with Andrea Limone and Giulia Boioli, PerMicro, Italy, explaining how microfinance institutions measure social impact. The second parallel session 'Brainteaser session – State aid and financial instruments' was facilitated by Ando Siitam, EIB. Participants received an introduction to the topic by Barbara Cattrysse, Legal Counsel, EIB. Brainteaser questions related to State aid and financial instruments were discussed in small groups as well as later in a common discussion.
Mr Loris Di Pietrantonio, DG EMPL, concluded the conference, encouraging participants to make a success of existing ESF instruments to provide a sound foundation for future ESF financial instruments to build upon. At the end of the conference, a short video with testimonials from event participants was also shown to the audience. This video can be seen here.
Title
Speakers

Keynote speeches – Why social impact

Ms Madeleine Clarke, Chair of the Board of Directors, European Venture Philanthropy Association (EVPA)

Keynote speeches –Building the Impact Investing Market: The UK case

Mr Filippo Addarii, CEO, PlusValue

Social impact investing – a way forward Finnish perspective

Mr Mika Pyykkö, The Finnish Innovation Fund Sitra

Innovative financing instruments – experiences from the ground, ideas for the future

Mr Luk Zelderloo, Secretary-General, European Association of Service providers for Persons with Disabilities (EASPD)

Innovative financing instruments – experiences from the ground, ideas for the future

Mr Oliver Gajda, Executive Director, European Crowdfunding Network

Innovative financing instruments – experiences from the ground, ideas for the future

Mr Adriano Pallaro, Responsible for international funding and member of the General Management of Banca Etica

Innovative financing instruments – experiences from the ground, ideas for the future

Ms Laura Catana, Ashoka

Promoting self-employment and entrepreneurship through microfinance

Mr Roberto Estelles Colom, DG Employment, Social Affairs and Inclusion, European Commission

Promoting self-employment and entrepreneurship through microfinance

Mr Nicola Benaglio, European Microfinance Network (EMN)

Promoting self-employment and entrepreneurship through microfinance

Ms Rūta Dapkute, Managing authority, Lithuania

Promoting self-employment and entrepreneurship through microfinance

Ms Laura Penna, Deputy Head of Social Impact Bank, Unicredit

Supporting social entrepreneurship and social inclusion

Ms Aleksandra Dmitruk, Managing authority, Poland

Supporting social entrepreneurship and social inclusion

Mr Luca Galassi and Mr Gabriele Pazzola, Managing authority of the ESF Regional OP, Sardinia, Italy

Supporting social entrepreneurship and social inclusion

Ms Lilia Stoyanovich, Managing authority, Ministry of Labour and Social Policy, Bulgaria
Mr Dimitar Cherkezov, Head of Unit, EU Operational Programmes, Fund Manager of Financial Instruments in Bulgaria (FMFIB)

How much impact do you expect from microfinance?

Mr Andrea Limone, CEO, PerMicro, Italy
Ms Giulia Boioli, Communication Manager, PerMicro, Italy

Brainteaser session – State aid and financial instruments

Mr Ando Siitam, European Investment Bank
Ms Barbara Cattrysse, Legal Counsel, European Investment Bank