Financial intermediaries and equity financial instruments – Working with managing authorities on ESIF equity instruments, 15-16 October 2018, Berlin
Overview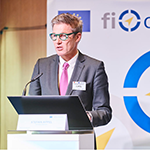 Picture: Mr Stefan Appel, Head of Financial Instruments and International Financial Institutions Relations Unit, DG REGIO, European Commission
Sharing experiences on ESIF equity financial instruments 2014-2020
Equity and quasi-equity financial instruments under the European Structural and Investment Funds (ESIF) are increasingly used by the Member States and regions to support their economic and social development. To exchange experiences with such instruments in the 2014-2020 programming period, more than 90 participants met at the fi-compass event on ESIF equity instruments on 15 and 16 October 2018 in the start-up capital of continental Europe – Berlin.
This event aimed to create a platform for representatives from managing authorities, national promotional banks and institutions (NPBIs), private sector financial institutions as well as other involved stakeholders to exchange know-how and practical experiences on ESIF co-financed equity financial instruments.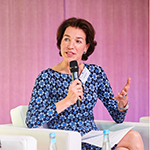 Picture: Ms Irene Schucht, Head of Strategy and Products, Investitionsbank Berlin, Germany
Day 1 – Project examples of final recipients supported through ESIF equity instruments
The event started with dynamic first-hand insights of two portfolio companies of Berlin's venture capital (VC) funds co-financed with the European Fund for Regional Development (ERDF). These SMEs received as final recipients support from IBB Beteiligungsgesellschaft (fund manager). Nora Blum, Co-founder and CEO of Selfapy, and Valerian Seither, Co-founder of emmySharing, discussed with participants the stories of their businesses and the significance of the support received through the equity instrument for their growth. Exchanges between peers as well as speakers were encouraged on day 1 through the get-to-know and networking opportunities organised by fi-compass.
 
Day 2 – Sharing experiences and lessons learnt on equity instruments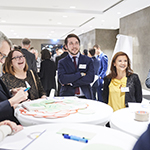 Picture: Event overview
Stefan Appel, Head of Financial Instruments and International Financial Institutions Relations Unit, DG REGIO, welcomed participants on day 2 of the event and emphasised that the value added of equity instruments under ESIF is their long-term support of businesses over their full life cycle, in addition to acting as a catalyst in the creation and the development of venture capital ecosystems.

To showcase how equity financial instruments co-financed with ERDF are deployed in Europe to support SMEs, research, development and innovation as well as low carbon and circular economy, several case studies from a number of Member States and regions were presented throughout the fi-compass event. This included examples of equity instruments from the Federal State of Berlin in Germany (VC-fund Technology and VC-fund Creative Industries), Greece (EquiFund), Northern Ireland (Access to Finance Solutions for SMEs), Brittany Region (Breizh Up Fund) as well as in the Hauts-de-France Region (CAP TRI ESIF/EFSI Regional Investment Platform) in France, and Latvia (Acceleration, Seed & Venture and Expansion Funds).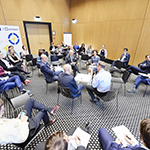 Picture: Fishbowl discussion
Participants had the opportunity to hear about the experiences of representatives from managing authorities, intermediate bodies, fund managers and other experts directly involved in the set-up and implementation of these equity instruments. The peer-to-peer exchange was encouraged through plenary Q&A sessions as well as four parallel discussion sessions in the afternoon, which were organised in the interactive 'fishbowl' discussion format.

The final plenary panel session addressed different perspectives on equity instruments now and into the future. The panel experts shared their feedback on lessons learnt and also reviewed how they might be further developed.
 
Take away message
During his closing remarks, Stefan Appel from DG REGIO noted the role of the inspiring and encouraging examples presented at this event. Equity financial instruments co-financed with public resources can be a powerful catalyst for the creation and development of venture capital ecosystes in Europe. If the ex-ante assessments indicate the necessity of such instruments, managing authorities are encouraged to start the process of implementation. Experiences from existing instruments show that it is worth to begin such work as soon as possible, not waiting for a moment of perfect external conditions. To create a VC ecosystem, it is also key to invest in building networks with stakeholders. 
Title
Speakers

Presentation by a final recipient of a project example supported by an ESIF equity financial instrument

Nora Blum, Co-Founder and CEO, Selfapy, Germany

Presentation by a final recipient of a project example supported by an ESIF equity financial instrument

Valerian Seither, Co-Founder, emmy Sharing, Germany

Providing equity to SMEs in Germany's start-up capital – Berlin

Irene Schucht, Head of Strategy and Products, Investitionsbank Berlin, Germany

Providing equity to SMEs in Berlin - perspective of the fund manager

Roger Bendisch, Managing Director, IBB Beteiligungsgesellschaft, Germany

EquiFund: a bold move? A case study from Greece

José Romano, Greece Country Representative, European Investment Fund

Fund manager's perspective on the EquiFund, Greece

Konstantinos Mavros, Partner, Velocity Partners, Greece

Financing Research, Development and Innovation (RDI) through equity instruments in Northern Ireland in the 2014-2020 ESIF Programme

Charles Hamilton, Head of EU Programmes, Invest Northern Ireland

Experience with equity instruments supporting research, innovation and development (TO1) in Brittany Region: BreizhUp Fund, France

Stephane Lefevre-Sauli, Investment Director, Sofimac Innovation, France

ESIF/EFSI Regional Investment Platform CAP 3RI experience, Hauts-de-France

Guillaume Thomé, Investment Director, Nord Capital Partenaires

Jean-François Leprince, Financial Instruments – Western Europe, European Investment Bank

Different perspectives on equity instruments now and into the future

Irene Schucht, Head of Strategy and Products, Investitionsbank Berlin, Germany

EBRD role in ESIF equity instruments

Nicolas Tritaris, Associate Director, Senior Banker, European Bank for Reconstruction and Development (EBRD)

JSC Development Finance Institution Altum equity instruments

 

Juris Vaskāns, Member of the Board Venture Capital Financial Instruments, Altum, Latvia

Equity instruments Perspectives now and into the future

George Giakoumakis, Mandate Relationship Manager, European Investment Fund

Different perspectives on equity instruments now and into the future – EIB's experience and look-aheads

Jean-François Leprince, Financial Instruments – Western Europe, European Investment Bank